Citi helps corporate clients reduce the risk of supply chain disruption
According to the latest statistics from the Ministry of Economic Affairs, export orders from China showed negative growth for the first seven months of 2022, while the annual growth rate from ASEAN increased significantly.
Meanwhile, the Ministry of Finance's trade statistics also showed that exports to ASEAN grew by 23.6 percent year-on-year, second only to the US' 28.8 percent rise, and the annual growth rate of exports to China was only 8.5 percent.
This trend can be seen as an indication that Taiwanese enterprises have gradually expanded their footprint out of China and into different regions amid geopolitical risks posed by China-US trade tensions and the Russian-Ukrainian conflict, coupled with the impact of China's slowing economy.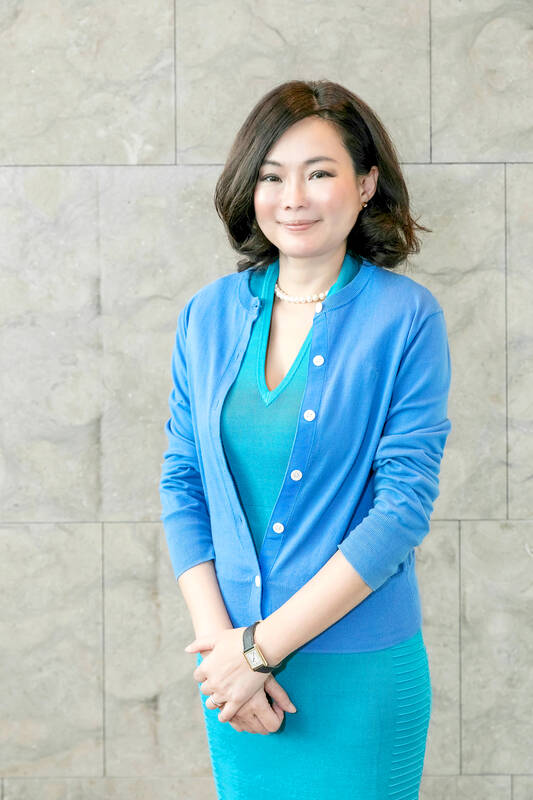 Michelle Yu, Head of Commercial Bank, Citi Taiwan.
Photo courtesy of Citibank Taiwan Ltd
To help clients cope with the constantly changing geopolitical situation in the post-epidemic era, as well as supply chain disruption risks, Citi Taiwan's Commercial Bank departments have organized several seminars for corporate clients this year. Through Citi's network in ASEAN, Citi provides necessary information about ASEAN markets in the economy, market trends, and regulations, as well as related services to clients to meet their needs for cross-border capital management and liquidity.
Michelle Yu, Head of Commercial Bank, Citi Taiwan said, "Under the impact of the US-China trade war and the pandemic, the supply chain arrangement of enterprises has become more diverse in consideration of risk and cost, instead of the single consideration of lowering the cost in the past. We found that many enterprises have cut production lines in China and enlarged the scale of production lines in ASEAN. Some of them are considering entering the ASEAN market to diversify their footprint, which will help them to strengthen the competitiveness of the industrial supply chain and grab the opportunities of global arrangement.
Starting this year, many Taiwanese enterprises are optimistic about the free-trade agreement network and business opportunities in ASEAN countries, and have vastly expanded their footprint in ASEAN. For example, the governments of Thailand and Indonesia have actively developed their electric vehicle industries, attracting many related manufacturers from Taiwan such as electric vehicle battery companies.
The electronics and telecommunications industry has also gradually shifted to relatively mature countries in Southeast Asia.
Michelle Yu reiterated that "Citi is a leading international bank with a global network. We know every market around the globe well. Besides satisfying cross-border cash management and the financial needs of our clients, through Citi's networks in ASEAN countries, we can provide instant information and analysis on investing in ASEAN countries to our clients."
Citi Commercial Bank Taiwan and PricewaterhouseCoopers (PwC) Taiwan recently held a seminar together on "New Mindset in Supply Chain: Focusing on the Pulsations of Industries in Indonesia, Thailand, and Singapore," inviting experts from PwC and representatives from economic and trade offices of ASEAN countries to share their insights, and also provide the strategy of supply chain shifts and provide guidance on investing in ASEAN.
The seminar attracted hundreds of corporate clients, showing their urgent need for insights into the impact of the market environment, as well as how to adjust business thinking to quickly respond to the changes.
Citi won "Best International Bank" and "Best International Investment Bank" awards from FinanceAsia, while also winning the "Best Investment Banking" from Asiamoney in 2022.
Citi has been operating successfully in Taiwan over the past five decades. In the future, Citi will remain strongly committed to the Taiwan market and continue to leverage Citi's unique global network and innovation capability to offer a broad spectrum of wholesale banking products and services to help corporate clients to achieve sustainable growth.
Comments will be moderated. Keep comments relevant to the article. Remarks containing abusive and obscene language, personal attacks of any kind or promotion will be removed and the user banned. Final decision will be at the discretion of the Taipei Times.