Toronto police dogs sniffing for bodies at suspected serial killer's workplaces
Police enlisted dogs trained to sniff out cadavers in a round-the-clock search of properties linked to a Toronto landscaper charged with the five murders of gay men, authorities said on Wednesday.
Matching up DNA found to the five victims identified so far could take months, lead investigator Sergeant Hank Idsinga said.
"It's going to take a long time, but we're well-equipped to investigate ... and hopefully we'll be able to bring closure to families," he told a news conference.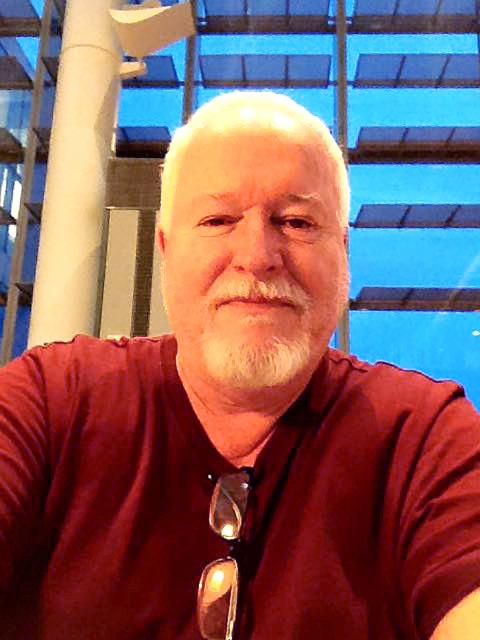 Bruce McArthur, a 66-year-old landscaper accused by police in Toronto, Canada, of murdering five people, appears in an undated photograph posted on his Facebook account.
Photo: Reuters
Bruce McArthur, 66, was arrested last month for two murders and on Monday charged with three additional homicides after skeletal remains were found "hidden in the bottom of [large] planters" at a Toronto property he used for storage.
Police are now scouring more than 30 properties around the city where he is known to have worked and "where people might be buried," Idsinga said on Monday.
They are also following up on "dozens of tips" received since authorities announced that they were investigating a possible serial killer, officials said, adding that the tips pointed to more sites.
McArthur has since September last year been under suspicion in connection with the disappearance of Andrew Kinsman, with whom he had been involved.
According to local media, police made a quick decision to enter McArthur's home and arrest him on Jan. 18 when they saw a young man enter his apartment.
They found the man tied up on a bed, but unharmed.
Court documents indicate that McArthur was convicted of assault with a weapon for attacking a man with a metal pipe in 2001.
He was spared jail time, but was prohibited from soliciting gay prostitutes and from possessing "poppers" — a drug used in sexual encounters — and was ordered to undergo anger management training.
One of McArthur's last alleged victims, Dean Lisowick, was a homeless man and is believed to have worked as a prostitute.
All of the alleged victims went missing from a predominantly gay neighborhood in downtown Toronto over the past five years.
The disappearance of one of the murdered men was also believed to be connected to two other missing persons cases. McArthur has not been charged in those disappearances.
Authorities are now reviewing missing persons cases dating back to at least 2010 and are asking anyone who employed McArthur to do garden work to come forward.
Comments will be moderated. Keep comments relevant to the article. Remarks containing abusive and obscene language, personal attacks of any kind or promotion will be removed and the user banned. Final decision will be at the discretion of the Taipei Times.