New MAC chief Huang is no stranger to politics
TRANSITION Setting aside his research position, new MAC Vice Chairman David Huang is continuing a family tradition of participation in the political arena
After nearly five months without a deputy, the Mainland Affairs Council was finally able to fill the position this past week with Vice Chairman David Huang (黃偉峰) formally taking on his duties at the council and appearing publicly in his new capacity. \nWhile Huang has spent most of his career in academic circles, his family is no stranger to politics. He is perhaps better known as the son of former Central Election Commission Chairman Huang Shih-cheng (黃石城), who made headlines during the March presidential election amid the commission's controversial rulings on electoral procedures. \n"The words of advice my father gave to me [about the position] were: Do not be late, be honest, and be cooperative when possible," Huang said. \nHuang's sister, Lisa Huang (黃文玲), is also involved in local politics, running in Chuanghua county for a seat in the legislature in the December elections as an independent. Huang has no party affiliations and expressed no desire to join one of the major parties. \nIn academia, David Huang is also known for his research on the European Union, referendum procedures and the British electoral processes. Given the emphasis generally placed on ties with the US in cross-strait efforts, Huang is generally considered to be one of the few researchers with an expertise on Europe. \nHis educational credentials are impeccable, with degrees in political science from the Massachusetts Institute of Technology and Oxford. \nHe has also held various teaching and research positions in Europe and Japan and has been published in academic journals. \nHis former co-workers at the Academia Sinica Institute of European and American Studies are also respectful of his Huang. His colleagues told the Taipei Times that his research was very "solid" and that his ability to articulate ideas in both Chinese and English made him a good choice for the position. \nHowever, asked whether he had ever visited China or had any concrete contact with Chinese officials, Huang said that he'd only been to China once in the late 1990s. Huang had apparently suffered from indigestion during the trip and was treated at a local hospital. \nCouncil Chairman Joseph Wu (吳釗燮) stressed on numerous occasions the importance of Huang's EU research for the council's work. One of Huang's primary responsibilities will be to receive foreign delegations. He will also oversee the work of the educational and cultural affairs department as well as the policy planning department. \nHuang joins the council just months after announcements of possible revisions to its structure. The reorganization is expected to dissolve the council and erect a new government agency as part of the Premier's Office. \nThe revisions would be an influential factor in the nation's cross-strait policymaking mechanism and although it has been called a bureaucratic "upgrade" for the council, the council's future remains uncertain. \n"I know what my profession is -- this is just a job change," Huang said. \nHe also said that his focus is still research and teaching, but taking on a government position was his duty as a citizen of a democratic society. \n"I will do what I can in my capacity. Time is not a problem for me," he said.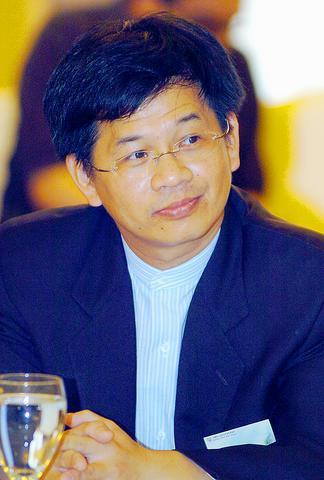 Mainland Affairs Council Vice Chairman David Huang.
TAIPEI TIMES FILE PHOTO
Comments will be moderated. Keep comments relevant to the article. Remarks containing abusive and obscene language, personal attacks of any kind or promotion will be removed and the user banned. Final decision will be at the discretion of the Taipei Times.