Smiling a serious business in South Korea
SAY CHEESE The Bright Smile Movement is taking President Kim Dae-jung's advice to smile at World Cup visitors to heart and hopes to reverse a 500-year-old habit
World Cup soccer is teaching the South Koreans to smile, a member of the country's smiling movement claimed yesterday in Seoul. \nLeading a posse of fellow "smiley" adherents on the subway to Incheon Munhak Stadium the day before for the game between France and Denmark, she told the Taipei Times the World Cup was a watershed in South Korea's 5,000-year history. \nLee Woo-jung, assistant development team manager of the Bright Smile Movement, said she was "very serious" about this issue, after President Kim Dae-jung called on his country's citizens to warmly welcome visitors. \nAccording to Lee, South Koreans have not been in the habit of making the facial statement denoting friendliness or something funny for over 500 years. \n"In the Chosun Dynasty it was not fashionable to smile as this could have meant that you were not serious about something, or it could mean that you were laughing at a person in authority," she said. \n"Korea has not smiled since then. Our smiling faces disappeared and now we have to learn how to do it all over again." \nThe group even has a teacher. Jung Pack-so is a "master of 10,000 expressions" according to her housemate and fellow Bright Smile Movement member Lee Jeong-hee. \n"She teaches us how to smile. We practice our smiles every day in the morning [in front of the mirror]. We must exercise our smiles every day if we are to become better at it," she said. \nSmile teacher Jung demonstrated how she taught her students. \nShe pointed to her head and said, "First, our minds must be bright." Then she pulled her cheeks. "Secondly, we must make muscle movements in our face." Then she touched her chest. "Now we feel happy in our hearts." \nLee Woo-jung said the World Cup was a historic opportunity to show foreigners that "we are a happy people. We very much want to share our international culture. It's one world and this is what a smile means. It will be a big change in our long history." \nThe Bright Smile Movement is affiliated to the Global Association of Culture and Peace, which is said to have 40 branches around the world, including in Taiwan. \nWhile it cannot be said to be shadowy, the movement has some similarities with cults. \nIt was formed by Joshua Jung, who was born in, and developed a retreat at, a secluded village called Wolmyungdong in Geumsan County, a famous ginseng-growing area in central South Korea. \nIt is said to have the biggest natural rock landscaping park in the country and a "Fountain of Miracles" which some say can heal incurable diseases. \nAccording to the Global Association of Culture and Peace, Wolmyungdong is a "masterpiece embodied with divine design although made by human hands." \nThe members of the group said they weren't all Christians, but when I asked each one of them, they all said they were. \nOther members of the organization, dressed in traditional clothes, greeted World Cup fans outside Incheon Munhak Stadium. \nThe young women I met on the subway later dressed up in a uniform of short pants and tight tops on their missions to "spread a smile," while the young men in the group were said to be good singers and attracted female converts. \nI did not find out what they were converted to; for that I would have to have taken a three-hour drive out into the country. And I'd had enough of smiling and wanted to watch some soccer.
Activists from a South Korean ``smile campaign'' pounce on a Taipei Times reporter at a subway stop near Incheon, South Korea, yesterday.
PHOTO: JULES QUARTLY, TAIPEI TIMES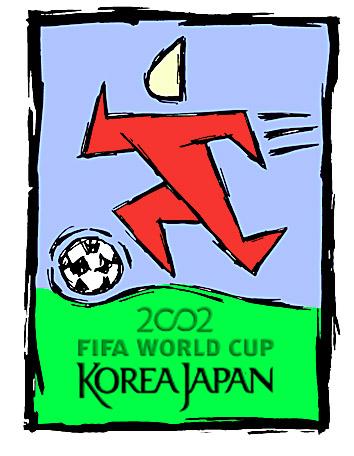 Comments will be moderated. Keep comments relevant to the article. Remarks containing abusive and obscene language, personal attacks of any kind or promotion will be removed and the user banned. Final decision will be at the discretion of the Taipei Times.