KMT reports assets of NT$18.1 billion
BIG DIFFERENCE: The Democratic Progressive Party (DPP) reported assets worth NT$700m last year, recording NT$800m in revenue and NT$510m in expenditures
The Chinese Nationalist Party (KMT) remained the nation's richest political party last year with NT$18.1 billion (US$595.06 million) in reported assets, despite posting losses totaling NT$800 million since 2015, its financial statements to the Ministry of the Interior show.
Last year, the KMT posted an income of NT$1.48 billion and expenditures of NT$2.07 billion, its financial disclosures show.
Since 2006, political parties and organizations have been obliged to disclose their financial statements to the ministry in accordance with the Guidelines for the Financial Declarations of Political Parties and Political Organizations.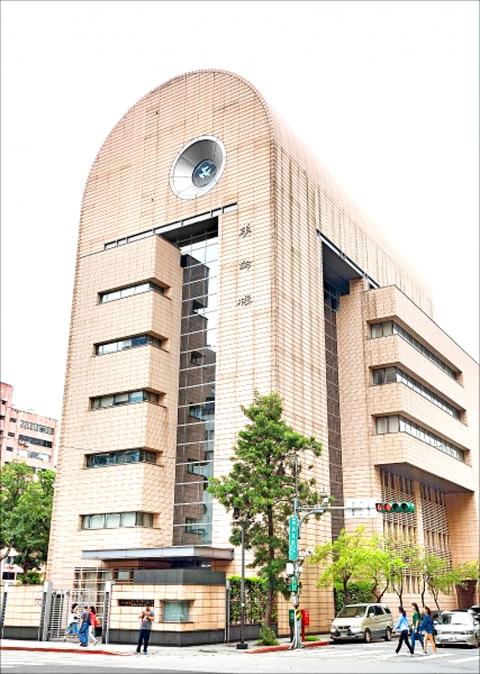 The National Women's League headquarters on Linsen South Road in Taipei's Zhongzheng District is seen in an undated photograph.
Photo: Cheng Hung-ta, Taipei Times
The financial declarations are considered public information and the reports are to be made available later this month on the ministry's Web site.
The KMT's assets continue to dwarf those of the nation's other major parties, including the Democratic Progressive Party, which had a reported worth of NT$700 million last year, recording NT$800 million in income and NT$510 million in expenditures, its statements show.
The New Power Party (NPP), founded in early 2015, last year had a net worth of more than NT$20 million, with an income of NT$46 million and expenditures of NT$34 million, its statements show.
The KMT declared its holdings under the party-owned Central Investment Co Ltd (中央投資公司) and Hsinyutai Co Ltd (欣裕台), which were last year declared illicit assets by the Ill-gotten Party Assets Settlement Committee.
Central Investments and Hsinyutai last year had combined assets of NT$15.2 billion, NT$400 million less than 2015's figures, the statements show.
The KMT also declared NT$100 million in real estate and land, NT$3 million less than the previous year.
In addition, the KMT registered NT$93 million in "current liabilities," or debts it had to pay within 12 months, the statements show.
The liabilities were comprised of NT$90 million and NT$3 million in private loans that the KMT had borrowed from former chairwoman Hung Hsiu-chu (洪秀柱) and Vice Chairman Jason Hu (胡志強), which had been paid in full by auditing time.
The KMT's estimated NT$2.07 billion in expenditures included more than NT$1 billion in personnel costs, NT$800 million in operational expenses and NT$162.36 million in outbound political donations and others.
The party's NT$1.48 billion in revenue was mainly from income gained in trust funds which made up an estimated NT$956 million, or 64.65 percent of the total, it said.
The KMT also received NT$278 million in political subsidies, NT$122 million in political contributions, NT$116 million in membership dues and other sources, the statements showed.
Meanwhile, the financial statements of the National Women's League indicate that the organization last year had assets worth NT$38.4 billion, including 13 parcels of real estate and NT$240 million in returns on investments.
The league's financial disclosure forms to the government showed that its actual holdings in May last year exceeded the sum it claimed in February by NT$300 million.
At the time, the league told local media outlets that it had NT$38.1 billion in net worth, NT$2.8 billion of which was to be donated
Its financial statements showed that the league increased its holdings by NT$1.7 billion from May last year through May this year.
Comments will be moderated. Keep comments relevant to the article. Remarks containing abusive and obscene language, personal attacks of any kind or promotion will be removed and the user banned. Final decision will be at the discretion of the Taipei Times.