Presidential Office thanks the European Parliament
The Presidential Office on Thursday expressed gratitude for the European Parliament's support for Taiwanese human rights advocate Lee Ming-che (李明哲), who has been detained in China for more than three months on charges of subversion of state power.
"We're very grateful for all the international assistance on the case," Presidential Office spokesman Sidney Lin (林鶴明) said in response to the adoption of a resolution on Thursday by the European Parliament that called for Beijing to release Lee.
Lin also repeated a call for the Chinese authorities to "cautiously deal with Lee's case in a civilized way" and to let him come home as soon as possible.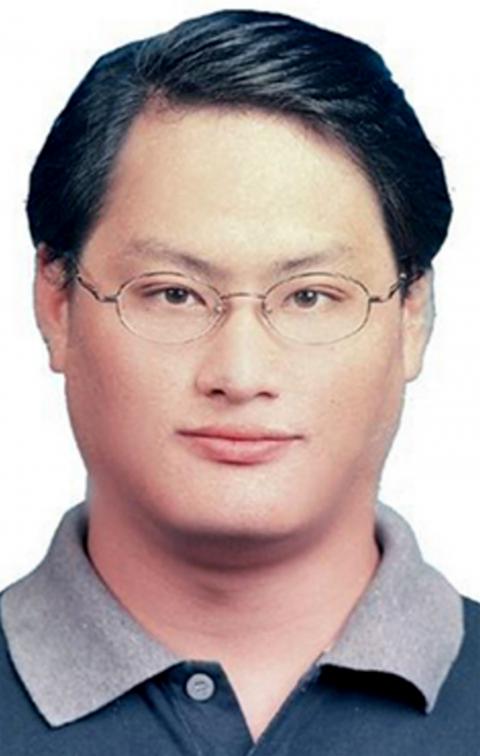 A Facebook grab shows former Democratic Progressive Party staffer and human rights advocate Lee Ming-che in an undated photograph.
Earlier in the day, members of the European Parliament discussed the cases of Lee and 2010 Nobel Peace Prize laureate Liu Xiaobo (劉曉波) and during a plenary session passed a resolution calling for Beijing to release the two.
Lee — a former Democratic Progressive Party worker, a staff member at Wenshan Community College in Taipei and a volunteer at local non-governmental organization (NGO) Covenants Watch — was detained by China after entering Zhuhai via Macau on March 19.
Taiwan has repeatedly urged Beijing to release Lee, but to no avail.
Lee's case has sparked concern from local and international human rights groups.
The European Parliament called on Beijing to immediately release Liu as well as his wife from house arrest, and allow him to seek medical treatment wherever he wishes, according to a statement issued by the parliament.
"The human rights activist has been imprisoned since 2009 for cowriting a manifesto known as Charter 08, calling for fundamental reforms and is being denied to move outside China for treatment of his late-stage liver cancer," the statement said.
The statement said that the parliament is highly concerned by China's "continued efforts to silence civil society actors" with the help of new laws on state security, counterterrorism, cybersecurity and foreign NGO management.
The parliament urges the EU to continue raising the issue of human rights violations in its dialogues with Beijing and to force China to live up to its international human rights commitments, the statement said.
Comments will be moderated. Keep comments relevant to the article. Remarks containing abusive and obscene language, personal attacks of any kind or promotion will be removed and the user banned. Final decision will be at the discretion of the Taipei Times.