Lou Ye puts his own stamp on contemporary Chinese film
He has been labeled as another Wong Kar-wai (王家衛) and his work has been compared to that of Krzysztof Kieslowski. He is Lou Ye, one of the most charismatic of China's sixth generation filmmakers. \nCompared to contemporaries Jia Zhangke (賈樟柯) and Wang Xiao-shuai (王小帥), who tend to make simple, unadorned stories about people on the fringe, Lou's films gets more personal, both in terms of cinematography and story. \nLou pays lots of attention to the light and color in his films, and his stories are more likely to revolve around topics like love and fate, coincidences and possibility. \nSuzhou River, Lou's previous film, tells such a story of a man encountering two mysterious women who look almost identical. One is an ordinary little girl, the other a bar performer who wears a mermaid costume. At different times and in places, he falls for each of them, and they proceed to change his life and that of the people around him. The film was selected by Time magazine as one of the best films of 2000. \nIn Purple Butterfly, Lou uses non-lineal narration and handheld camera to tell a story of the glamor of Shanghai between the wars. Purple Butterfly fails to knit together as well as Suzhou River, and Lou gets a little self-indulgent in exploring how fate manipulates people, a preoccupation that he pursues at the expense of building characters we can believe in. Ultimately, it is more visually impressive that narratively effective. \nFor all that, Lou has managed, in just three films, to establish himself as an important Chinese filmmaker. No mean feat.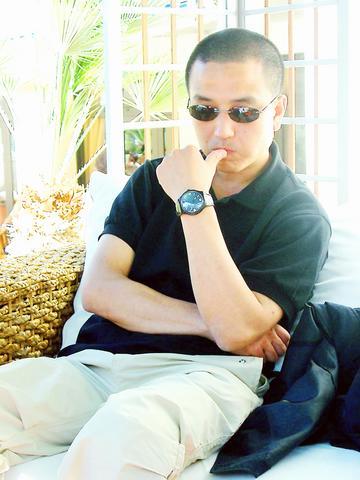 Lou Ye.
PHOTO: YU SEN-LUN, TAIPEI TIMES
Comments will be moderated. Keep comments relevant to the article. Remarks containing abusive and obscene language, personal attacks of any kind or promotion will be removed and the user banned. Final decision will be at the discretion of the Taipei Times.