Facebook plans to boost staff 50 percent this year
Facebook Inc plans to expand its staff by as much as 50 percent this year as it benefits from a surplus of engineers amid the recession, chief executive officer Mark Zuckerberg said.
"No one else has been hiring," Zuckerberg, 25, said in an interview. "It's been a great environment for us because the economy has helped out."
The world's most popular social-networking Web site, which has 1,000 employees, will build its workforce at a slower pace than typical startups, Zuckerberg said. Google Inc, the most-used Internet search engine, almost doubled its staff annually in the three years through 2005, a year after it went public.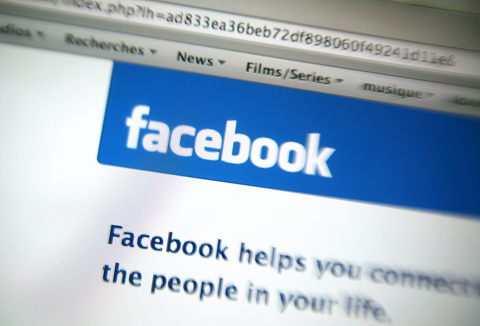 The German government warned job seekers last Tuesday to avoid posting potentially compromising pictures or remarks on social networking sites such as Facebook, citing a study about their use by employers.
PHOTO: AFP
Zuckerberg said he was trying to keep a lid on costs, an effort to reach positive cash flow next year. In May, Facebook moved into a decades-old building in Palo Alto, California, that he calls "the bunker" — with unfinished cement floors and fading stickers on the front door.
"The thing I want to remind people of is we're way closer to the beginning than the end," Zuckerberg said in the Aug. 20 interview. "A lot of times buildings can be a signal that you've made it. I would rather that our building feel much more like a very large garage."
Facebook, which has grown to more than 250 million users, is still proving itself to potential advertisers. An IDC survey last year found users of social-networking sites were less likely than other Web users to click on ads or buy the item if they did, said Karsten Weide, a San Mateo, California-based analyst at the research firm.
"I'm a little bit skeptical," Weide said. "They may have to stretch the money that they have — both the investment and the revenue."
Facebook makes money from advertising and an online payment system for gifts that users buy on the site. Revenue should grow 70 percent this year from last year, chief operating officer Sheryl Sandberg said earlier this year. Board member Marc Andreessen said the company should post at least US$500 million in revenue this year.
Started in Zuckerberg's Harvard University dorm room in 2004, Facebook has tried to stay close to cash flow positive since its inception, he said. Prior to the move in May, employees installed much of the cable themselves in the new building, which previously housed Agilent Technologies Inc. An old crane remains in an eating area because it was too expensive to move out.
"The first servers that I had I rented for US$85 a month," Zuckerberg said. "We'd put ads on the site and then when I had money to get another server, I'd get another."
The company has received investments totaling more than US$600 million. Digital Sky Technologies, a Russian investment firm, paid US$200 million for less than 2 percent of the company in May.
"We think of that mostly as a buffer," Zuckerberg said. "We didn't take that round of financing with any particular goal in mind."
That deal valued Facebook at US$10 billion. Digital Sky agreed to the valuation because it expects Facebook to lure more brand-name advertisers, Alexander Tamas, a partner in the investment firm's London office, said in May.
Facebook employees still have perks. The company offers three free meals a day and there's a basketball court and horseshoe pits behind the building.
J.C. Penney Co, the third-biggest US department-store chain, bought ads on Facebook earlier this month to draw users to its own page as back-to-school shopping got under way, said Nick Bomersbach, vice president of the retailer's jcp.com. J.C. Penney's Facebook page went from having about 22,000 "fans" to almost 500,000, he said.
"It's a much more significant part of our marketing mix and it will continue to be a bigger part of our marketing mix," Bomersbach said.
Nike Inc, which also advertises on Facebook, seized on the site as a marketing tool, said Stefan Olander, director of global brand connections. Nike's page has a place where people who play basketball can schedule games.
"You create an entire environment," he said. "We layer on top of that the filter of sports and what we know really well."
Facebook made its second acquisition this month, agreeing to buy social-networking site FriendFeed to gain engineering talent. FriendFeed's co-founders had worked at Mountain View, California-based Google on products including Google Maps and Gmail.
Zuckerberg said he aimed to eventually have 1 billion users, though he declined to give a time frame. He said he expected social networks to become as essential as Web browsers and operating systems.
"It's just really neat to see the impact of what we and other companies are doing," Zuckerberg said, citing the use of social networks in June by Iranian activists after the government was accused of rigging the presidential election. "That's just something that I think would be an awesome platform to have across the world."
Comments will be moderated. Keep comments relevant to the article. Remarks containing abusive and obscene language, personal attacks of any kind or promotion will be removed and the user banned. Final decision will be at the discretion of the Taipei Times.