'Romeo and Juliet' actors sue over child nude scene
The actors who played star-crossed lovers Romeo and Juliet in Franco Zeffirelli's 1968 film are suing Paramount Pictures for child abuse a brief nude scene, their lawyer said on Tuesday.
Olivia Hussey was 15 and Leonard Whiting was 16 when they starred in the Oscar-winning version of William Shakespeare's tragedy.
The actors, now both in their 70s, claim in a suit filed in Santa Monica last week that a bedroom scene in which buttocks and bare breasts are visible amounts to sexual exploitation by movie studio Paramount, and that the company was guilty of distributing nude pictures of adolescents.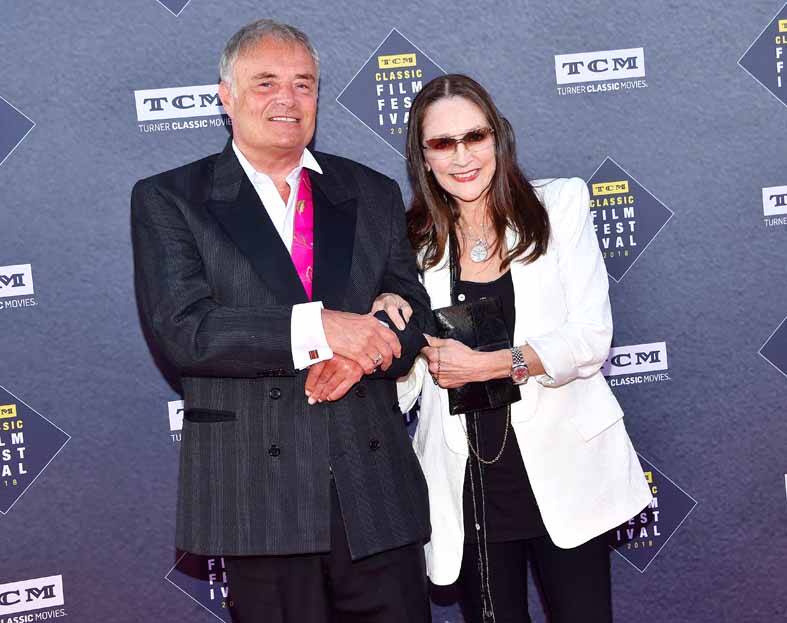 Leonard Whiting, left, and Olivia Hussey attend the 50th Anniversary World Premiere Restoration of The Producers at the TCM Classic Film Festival in Hollywood, California, on April 26, 2018.
Photo: AFP
The suit says that Zeffirelli — who died in 2019 — cajoled them into performing the scene, telling them that without it "the picture would fail," having originally insisted there would be no actual nudity, with both actors covered by flesh-colored underwear.
"Defendants were dishonest and secretly filmed the nude or partially nude minor children without their knowledge, in violation of the state and federal laws regulating indecency and exploitation of minors for profit," the suit says.
The complaint, which claims damages of hundreds of millions of dollars, says that the two actors have suffered mental anguish and emotional distress in the five-and-a-half decades since the film came out, and that both had only limited professional success in its wake.
Both won Golden Globes for their performances.
Solomon Gresen, representing the actors, told reporters that the years that have elapsed since the film was made did not lessen the damage done, especially as it has been re-released since.
Paramount "have images that they know are images of underage nudity that should be removed from the film. That would be the beginning for sure," Gresen said. "Sexually explicit images of children are bad and they shouldn't be tolerated. If they were under 16, then they're under 16. It's a sexually explicit image of an underage person, it should be forbidden."
Saturday last week was the final date for historical child sex abuse lawsuits to be filed in California under a temporary waiver of the statutes of limitation.
A raft of claims were lodged during the waiver, including one last week by a woman who says she was the teenage lover of Aerosmith frontman Steven Tyler in the 1970s.
There was no immediate response from Paramount to a request for comment.
Variety reported that during its 2018 interview with Hussey, she had defended the nude scene.
"It was needed for the film," she told the magazine at the time.
Comments will be moderated. Keep comments relevant to the article. Remarks containing abusive and obscene language, personal attacks of any kind or promotion will be removed and the user banned. Final decision will be at the discretion of the Taipei Times.