World News Quick Take
■ The Philippines
Gunmen kill village chief
Masked gunmen fatally shot a village chief and her five companions and wounded seven other people in the northern Philippines in an attack that may be linked to May 10 national elections, police said yesterday. Police said the gunmen fled after opening fire late on Wednesday on an open minibus carrying San Antonio village chief Rosenelli Baccay, 40, and her husband Nestor, 42, killing them and four others in Cabagan town in Isabela province. Seven people were wounded. Regional police Chief Superintendent Jefferson Soriano said the attack was likely linked to politics or to a land dispute.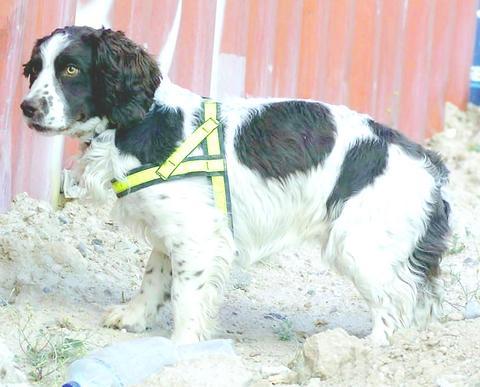 ■ South Korea
Newborn survives fall
A newborn baby boy survived a four-floor fall after his 27-year-old mother threw him out of a motel window soon after giving birth, South Korean police said yesterday. The baby was recovering in hospital with a fractured leg after the incident, which took place in the early hours of Tuesday, a policeman said by telephone from Ansan near Seoul. The Korea Times newspaper reported a shop sign broke the baby's fall after the mother threw him out the window because she did not want her boyfriend to find out she had given birth to another man's child. The mother was also receiving medical treatment, the daily said.
■ Japan
Mother drives over child
A 31-year-old mother was arrested on Wednesday and accused of trying to kill her 2-year-old son by driving her car while the son was holding onto its hood, a newspaper reported yesterday. According to the Yomiuri Shimbun newspaper, the woman in Chiba prefecture, east of Tokyo, reportedly became upset when her younger son tried to take off his seat belt while she was driving. She pulled both of her children from the car and, while the 2-year-old was trying to hold onto the hood, allegedly started driving. The boy fell from the hood and was run over. The son was slightly injured while the older son stayed away from the car and was not hurt, the newspaper said.
■ Japan
Octogenarian jailed
In an unusually harsh ruling, a court in northern Japan has ordered an 89-year-old woman be sent to prison for more than three years for fraud, saying that, despite her age, she was a habitual criminal with no sense of remorse. According to Aomori District Court, Matsue Nakamura conned five friends into lending her money by saying she had a fortune saved up but was unable to get it out of the bank and needed cash to take the bank to court. She also promised to repay them several times more than they loaned her. On Wednesday, she was convicted of defrauding US$366,400 from the five.
■ South Korea
Motorists sue over weather
A group of motorists stranded on highways during one of South Korea's worst snow storms in decades said yesterday they will sue the government for US$356,000 for psychological damages and lost work hours. A total of 2,200 vehicles were stuck in snow-choked roads after nearly 50cm were dumped across central South Korea from March 4 to March 5. It was the worst March blizzard since the country began collecting data in 1969, and helicopters had to drop bread and milk to stretches of trapped vehicles. Lawyer Park Jeong-il accused the government of failing to properly warn people of the heavy snowfall and of failing to swiftly cope with the traffic mayhem.
■ China
Reformer denies fleeing
A Chinese legal reformer yesterday denied recent media reports that he fled China fearing arrest for subversion and said he intends to continue to push for constitutional reforms from within the country. Foreign media reported last week said that Cao Siyuan (曹思源), a key legal reformer responsible for drafting China's first bankruptcy law, fled Beijing earlier this month for the US and did not plan to return. "My main responsibility is in China, pushing for political and economic reform. I never intended to leave and not return," Cao said during a telephone interview from Quebec, Canada.
■ Brazil
Fake-pill claim settled
The Brazilian subsidiary of the Schering pharmaceutical company was ordered Wednesday to pay damages of 1 million real (US$340,000) for the sale of ineffective birth control pills. A court in Sao Paulo found that from Jan. 15 to April 21, 1998, pills sold as Microvlar birth control were actually flour placebos, media reports said. The damage award is to be divided among all the women who had unwanted pregnancies after taking the pills.
■ United Kingdom
Warning on Galapagos
A great-great granddaughter of naturalist Charles Darwin launched an appeal in London Wednesday to help save endangered plant species on Ecuador's Galapagos Islands. Botanist Sarah Darwin is vice president of the Galapagos Conservation Trust, which is hoping to raise ?250,000 (US$460,000) over the next two years to fund conservation work in the Pacific Ocean islands. The plants and wildlife of the Galapagos were an inspiration to Charles Darwin when he visited the islands on a scientific expedition more than 170 years ago. Today, 20 endemic plant species of the islands are under serious threat of extinction.
■ Australia
Fishing ban for Barrier Reef
The country will ban fishing and shipping from one-third of Australia's Great Barrier Reef from July 1 under laws approved by parliament yesterday for protecting the world's largest living structure. The coral reef, one of Australia's main tourist attractions with its magnificent array of tropical fish, is under threat from record high temperatures, over-fishing and pollution. Environment Minister David Kemp said the new zoning would increase protection to 33.3 percent from 4.5 percent of the Great Barrier Reef Marine Park, which covers 348,000km2.
■ United States
75-year-old charged
With her walking cane and her oxygen cart, 75-year-old Betty Gooch easily won the confidence of car dealers when she went shopping for new cars, minivans, and sport utility vehicles (SUV). The grandmother would hand over a check, and then ask the dealer to hold off cashing it, until she could get her broker to move funds into that account, or retrieve the money from a retirement account, according to authorities. But in at least two recent cases those checks bounced, according to police who believe Gooch may have scammed a dozen car dealers in the suburban Chicago area in a similar fashion over the past four years, the Chicago Tribune reported Wednesday. The grandmother has been charged with five felony counts of theft by deception and passing bad checks in those two cases, the Tribune said.
■ Iraq
Dog survives murder plot
An English springer spaniel with a talent for sniffing
out guns, ammunition
and explosives in Iraq
has survived a suspected contract killing. Blaze, who is serving with British forces in southern Iraq, escaped with only cuts and
bruises after the would-
be killer roared up in a car, "deliberately swerved" and hit him, the Sun said on Wednesday in London, quoting military sources. "There is no doubt that
this was a deliberate assassination attempt," a senior army officer was quoted as saying. "We are convinced that there was a price on Blaze's head." His handler, Lance Corporal Steve Dineley, 24, said: "I was gutted when he got
run over and so were all the guys. We were very angry
but he has made a great recovery."
■ United Kingdom
Chef flies in face of obesity
A Scottish chef has come up with a deep-fried chocolate sandwich that provides its consumer with 1,000 calories in a single portion, half the daily requirement. The hotel group marketing the dish introduced the sandwich in defiance of a government campaign to counter sharply rising obesity. The sandwich is made by spreading chocolate spread over a slice of white bread, covering with another slice, dipping the whole in egg batter and deep frying. Chocolate sauce
is then poured over the sandwich and it is served with a generous dollop
of vanilla ice cream. The recommended daily intake for a woman is 2,000 calories.
■ Zanzibar
Gays face life in jail
A moral panic over homosexuality in Zanzibar has prompted the island's government to draft a law imposing life imprisonment for men convicted of gay sex. Homosexuality is already illegal on the Indian Ocean island and the gay scene is covert, but the draft bill appears to be a backlash against the increasing numbers of Zanzibaris living more openly gay lifestyles. The proposed law bans same-sex marriages and sanctions a 25-year jail term for sex between men and a seven-year term for lesbians.
■ France
Bomb found on railway
Fears that France's rail network has become a target for terrorists were raised again on Wednesday after
a track worker found an explosive device half-buried on the main line from Paris to Basle in Switzerland. The interior ministry said the suspected bomb, contained in a transparent plastic box measuring 20cm by 20cm, did not appear to resemble those described in threats by the shadowy group AZF, which has said it will blow up railway tracks around the country unless it is paid a ransom.
■ Belgium
Security lapse for rapist
After an incident involving
a mystery handcuff key, Belgian police guarding child rapist Marc Dutroux suffered fresh embarrassment this week when a razor blade was found in the van taking him to court, an official said Wednesday. "The razor blade was discovered ... before
he was transferred [from prison] to the courthouse," spokesman Els Cleemput said. The revelation was the latest to call into question security for Dutroux, after the handcuff key was found near his jail cell last week.
Comments will be moderated. Keep comments relevant to the article. Remarks containing abusive and obscene language, personal attacks of any kind or promotion will be removed and the user banned. Final decision will be at the discretion of the Taipei Times.