Taipei offering insulation, fridge subsidies
Taipei is to provide subsidies to install window film and swap to more energy-efficient refrigerators, as part of efforts to create more environmentally friendly residences.
The grants are part of a Taipei City Government program offering a suite of subsidies to "create, store and conserve" energy in homes.
This year, it is adding window film and refrigerator trade-ins to the list of possible upgrades, the Taipei Department of Environmental Protection said in a news release on Monday.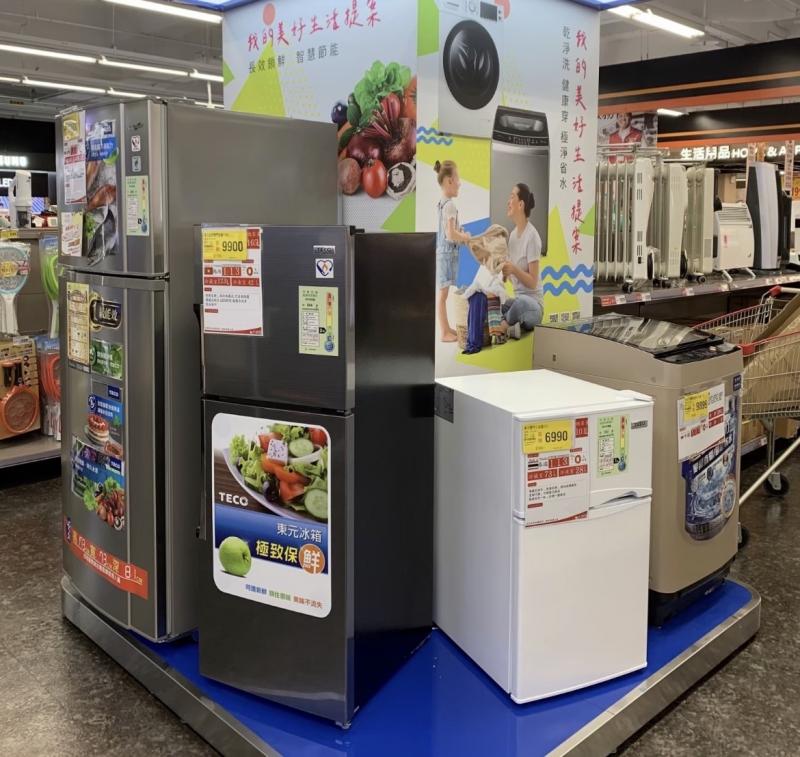 Refrigerators are displayed at a store in an undated photograph.
Photo: Taipei Times
Each household may receive up to NT$30,000 (US$938) to install window film, which helps reduce heating and cooling costs by adding an additional layer of insulation to windows, it said.
Meanwhile, low-income households could receive up to NT$15,000 to trade in an older refrigerator for a more energy-efficient model, it said.
Applications are open from now until Nov. 30, or until funding runs out, the department added.
The grants are available to homeowners and community management committees within Taipei, and are limited to 49 percent of the total construction costs.
Each household may receive up to NT$1 million in total energy grants, while community applicants may receive up to NT$2 million.
Comments will be moderated. Keep comments relevant to the article. Remarks containing abusive and obscene language, personal attacks of any kind or promotion will be removed and the user banned. Final decision will be at the discretion of the Taipei Times.