Ill-gotten Assets Act: National Women's League and youth corp among targets
After the passage of the Act Governing the Handling of Ill-gotten Properties by Political Parties and Their Affiliate Organizations (政黨及其附隨組織不當取得財產處理條例) on Monday, Democratic Progressive Party (DPP) Legislator Lee Chun-yi (李俊俋) yesterday said that the Chinese Nationalist Party (KMT)-affiliated National Women's League of the Republic of China and China Youth Corp would be among priority targets of the act.
The act states that legal entities that are under substantive control by political parties, or those that had previously been under such control, but had since been relinquished at a price unilaterally decided that was not consented by both parties, are to be considered a political "affiliate," and those to whom such entities were transferred are to be defined as "managing trustees."
Lee said the National Women's League is considered a priority for enforcement because it was the alleged recipient of a compulsory public donation for benefits for veterans authorized by the Ministry of Finance in 1955 in the form of a surcharge on imports of the US currency at a rate of NT$0.5 for every US dollar imported, collected directly by Taiwanese banks until the termination of the scheme on July 1, 1989.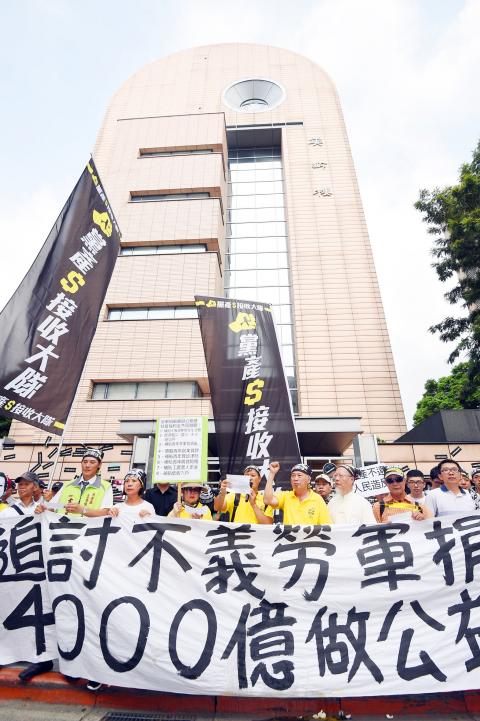 People rally outside the National Women's League headquarters in Taipei on July 15 last year to demand the return of ill-gotten Chinese Nationalist Party (KMT) assets.
Photo: Lo Pei-der, Taipei Times
The sum that the National Women's League received through the scheme over the 34-year period is estimated at NT$96,93 billion (US$3 billion), Lee said.
The China Youth Corp was accused of having expropriated multiple properties from the national land and reserves of Aboriginal groups, Lee said, adding that the corp's Chihching Building on a property it expropriated from the Ministry of Education is valued at NT$1 billion.
"Those entities reaped profits from their inappropriate relationship with the KMT within the single-party state system and the profits should be returned to the nation in total," he said.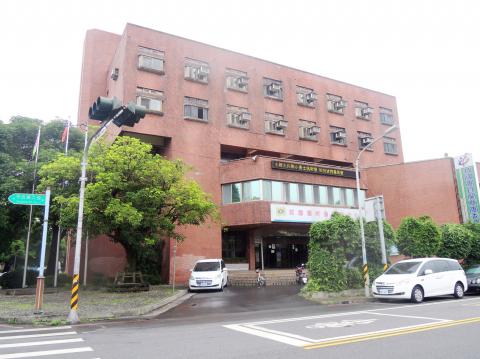 A China Youth Corps building is pictured on May 25 last year. The facility, which is run by the youth organization of the Chinese Nationalist Party (KMT), stands on land designated for use by the Yilan City Government.
Photo: Chiang Chih-hsiung, Taipei Times
Comments will be moderated. Keep comments relevant to the article. Remarks containing abusive and obscene language, personal attacks of any kind or promotion will be removed and the user banned. Final decision will be at the discretion of the Taipei Times.