Model, entertainer Peng Hsin-yi kills self, cites bullying
INTERNET 'HATERS': Fans of 'Cindy Yang,' of TV show 'University,' pointed to a Facebook page after her suicide note said bullying had led her to take her life
TV personality and model Peng Hsin-yi (彭馨逸), more commonly known by her stage name Cindy Yang (楊又穎), on Tuesday committed suicide in her Taichung residence by reportedly inhaling helium, leaving behind a suicide note blaming her decision on coworkers and bullying on the Internet, according to a preliminary investigation by the police yesterday.
The 24-year-old was known for her regular appearances on the TV show University (大學生了沒), a show targeting the college student demographic.
News of Peng's suicide was avidly discussed by netizens, with some saying that a fan page on Facebook called "Kao Bei Bloggers" (靠北部落客) regularly posted messages attacking Peng.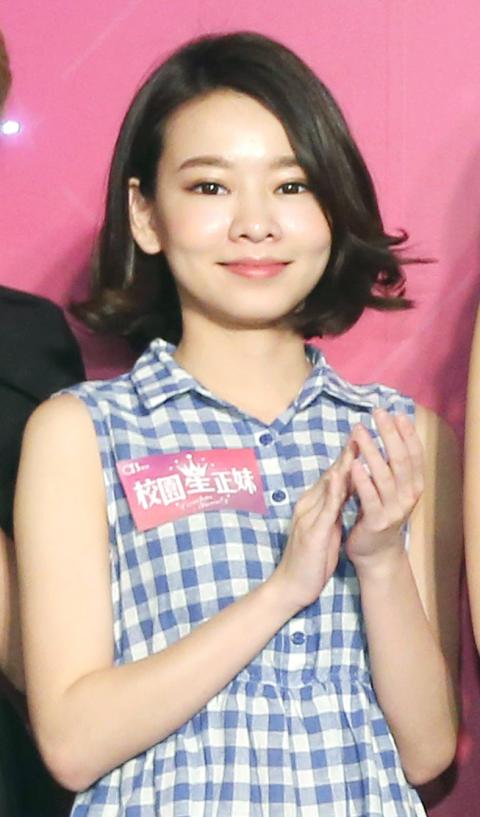 Entertainer Cindy Yang, daughter of former minister of agriculture Peng Tso-kuei, attends an event in Taipei on April 2. She committed suicide at her residence in Taichung on Tuesday.
Photo: CNA
Police said that Peng's suicide note mentioned Internet "haters" and colleagues as being the reasons for her suicide, but declined to discuss the incident.
Peng's fans yesterday were shocked to hear the news of her suicide, especially since she posted a message on Facebook on Monday expressing her hope that her fans and friends would be safe and well.
Many left messages on her Facebook page to mourn her passing, some expressing pity and others condemning netizens for leaving anonymous posts on the "Kao Bei Bloggers" Facebook fan page attacking other people.
Peng's father, former Council of Agriculture minister Peng Tso-kwei (彭作奎), yesterday posted a picture of himself with his daughter, saying he wished his daughter never had to grow up and would be by his side all the time, everywhere.
Additional reporting by Lin Liang-sheng
Comments will be moderated. Keep comments relevant to the article. Remarks containing abusive and obscene language, personal attacks of any kind or promotion will be removed and the user banned. Final decision will be at the discretion of the Taipei Times.