Jacqueline Liu handed two-year suspension
DAMAGED TAIWAN'S REPUTATION: A Judicial Yuan commission said Liu violated the Civil Servant Services Act in her treatment of her maids and by hiring a Chinese
Jacqueline Liu (劉姍姍), the former director-general of the Taipei Economic and Cultural Office in Kansas City, Missouri, has been suspended from her duties for two years for seriously damaging the country's reputation and on suspicion of allowing access to national security information by a Chinese woman, the Judicial Yuan's disciplinary commission said on Thursday.
The Public Functionary Disciplinary Sanction Commission decided that Liu had violated articles five and seven of the Civil Servant Services Act (公務員服務法).
Liu was accused by the FBI in November last year of abusing her two Philippine maids and paying them only a fraction of the salary stated in their contracts. The commission said Liu had violated US federal laws by paying her two maids a different salary from earnings submitted in work visa application forms to the US embassy in the Philippines. In addition, the commission said Liu did not consult the Ministry of Foreign Affairs (MOFA) before being questioned by the FBI in October last year or report back to the ministry immediately afterward.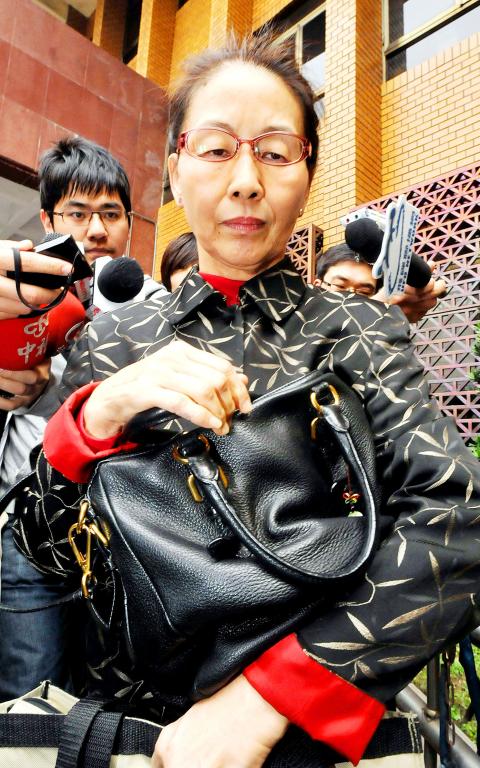 Former director-general of the Taipei Economic and Cultural Office in Kansas City Jacqueline Liu talks to reporters in Taipei on Feb. 22.
Photo: CNA
She further damaged the country's reputation when the FBI detained her on Nov. 10 last year and she admitted to committing "fraud in foreign labor contracting," the commission added.
Liu entered a plea agreement with a US court and was ordered to pay US$80,044 in restitution to the two maids on Jan. 27.
In addition, there were concerns that national security information might have been leaked because Liu hired a Chinese national to work at her official residence and allowed her to have free access to her home computer and secure telephone, the commission said.
Comments will be moderated. Keep comments relevant to the article. Remarks containing abusive and obscene language, personal attacks of any kind or promotion will be removed and the user banned. Final decision will be at the discretion of the Taipei Times.