Taiwan News Quick Take
SOCIETY
Ma accepts nuclear petition
President Ma Ying-jeou (馬英九) accepted a petition on nuclear safety presented yesterday by officials from the Yenliao Anti-Nuclear Self-Help Association during a climate change forum. Ma was presiding over the closing ceremony of the forum, at which the activists raised their concerns. Association secretary-general Yang Mu-huo (楊木火) said the government should ensure the safety of the Fourth Nuclear Power Plant, which according to experts could be crippled in the event of a tsunami. According to the four-page petition, based on a report conducted by professors from National Cheng Kung University, the 12m seawall protecting the plant would be useless in the face of a major tsunami.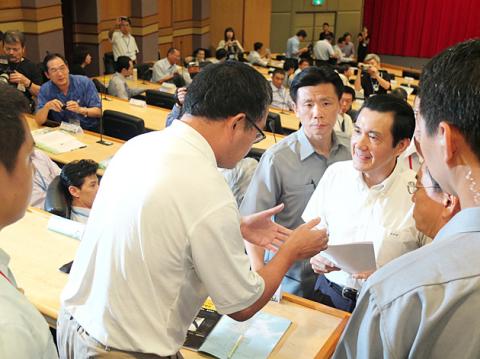 SOCIETY
Summer activities cut back
About 40 percent of parents are reducing their budgets for their children's summer activities because of the rising costs of living, a survey said yesterday. Twenty-three percent of parents said they would not send their children to summer camp this year, the survey found. When arranging summer activities, 76 percent of parents said their top consideration was the "content," or what the activity involved, while 44 percent said they look at the costs involved. Family travel is the most popular summer activity, favored by 56 percent of parents, followed by private tuition and classes. The poll by the King Car Education Foundation surveyed 1,152 parents and 1,201 fourth to sixth-grade students.
Comments will be moderated. Keep comments relevant to the article. Remarks containing abusive and obscene language, personal attacks of any kind or promotion will be removed and the user banned. Final decision will be at the discretion of the Taipei Times.