Taiwan secures slot in 2024 Women's Baseball World Championship Finals
Taiwan has advanced to the 2024 World Championship Finals after defeating France by 10 runs in its last group game at the WBSC Women's Baseball World Cup in Miyoshi City, Japan yesterday.
The 15-5 trouncing led to the world No. 2 Taiwan team finishing second in Group B with a 4-1 record, behind only Japan, which defeated Taiwan 2-0 Saturday and finished with a 5-0 record.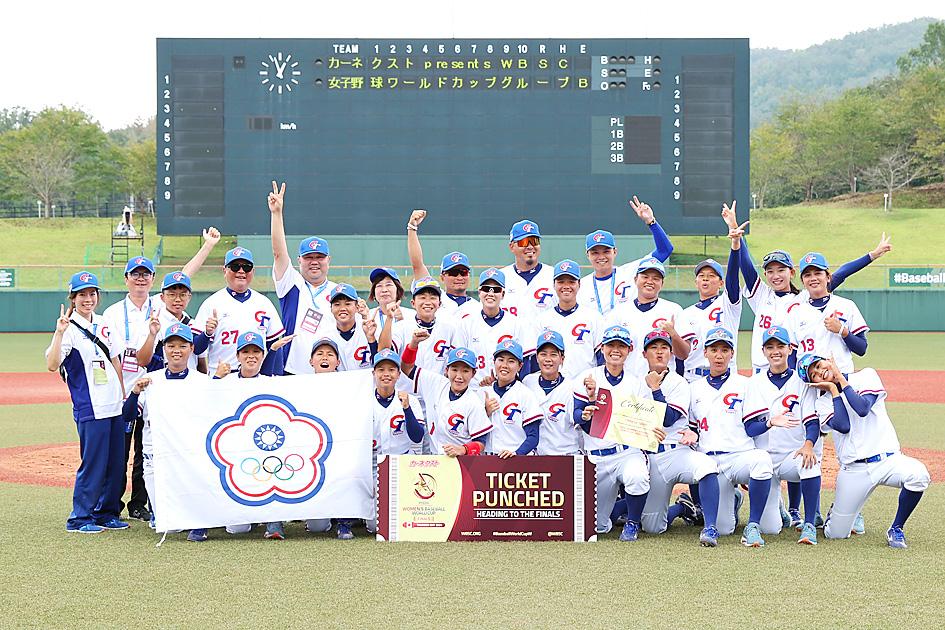 Taiwan team has finished second in in WBSC Women's Baseball World Cup Group B with a 4-1 record in Japan yesterday, and will advanced to the World Champiaonship Finals next year.
Photo: grabe from WBSC website.
"I want to thank the women for playing excellent baseball throughout the tournament," Taiwan's manager Huang Ming-huei (黃明輝) is quoted as saying by the WBSC.
"They played with their hearts, and I truly appreciate it. They have maintained high spirits and cohesion from the first day of the camp."
Coming into the bottom of the third 5-1 down, the Taiwan players rallied to score seven runs in the third inning and five runs in the fourth, before adding two more runs in the bottom of the sixth to finish the game early.
The finals will be held in Thunder Bay, Canada next year.
Comments will be moderated. Keep comments relevant to the article. Remarks containing abusive and obscene language, personal attacks of any kind or promotion will be removed and the user banned. Final decision will be at the discretion of the Taipei Times.