Majid seeks to reignite Indonesian MMA
Vincent Majid is set to make a tumultuous professional MMA debut on Sept. 13 when he fights in front of 15,000 fans at ONE FC: Champions & Warriors, at the Istora Senayan Stadium in his hometown, Jakarta.
The 23-year-old Indonesian has plenty of experience in Combat Sambo and submission grappling, but this will be his first time competing in the cage and the crowd will be desperate for the local boy to register a win.
It's a tough environment in which to test the waters of competitive mixed martial arts, but Majid believes he will be ready,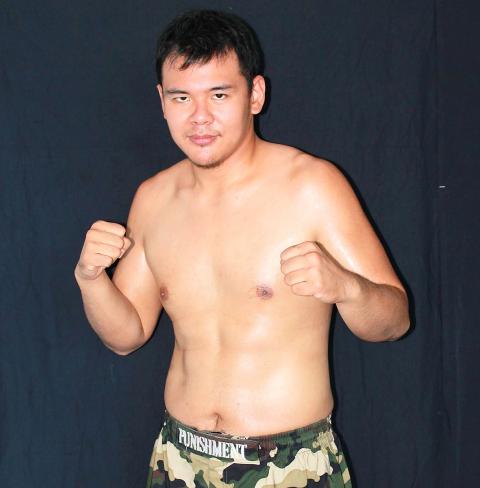 Indonesian MMA fighter Vincent Majid, 23, poses for a picture in this undated photograph.
Photo: Courtesy of ONE FC
"I'm based in Jakarta and fighting out of Jakarta so I feel motivated. I don't want to put the pressure on too much, but I use this home advantage as a motivation that I have to give my best in that cage," he said.
He is taking on Eugenio Tan in a light heavyweight matchup which will ignite a national rivalry more commonly played out on the soccer field. One fighter is from Indonesia while the other is Malaysian, making this the epitomy of a "must win fight" for Majid.
"Again, it's just another motivation," Majid says. "The history of this rivalry has been going on for a long time and I will be proud to represent my country inside a cage against a Malaysian."
"I have respect for Malaysia and Eugenio, but the fight must go on and when that cage door is locked, no matter what relationship our countries have, it will be a war," he said.
Indonesia is the fourth-most populous country on the planet and has a history of MMA dating back over a decade. Local promotion TPIFC hosted its inaugural event in 2002 and went on to put on 45 shows, securing a TV deal in the process before things came to a dramatic halt in 2005.
There were a few contributing factors behind the organization's failure to last longer than three years, not least the tragedy of a nine-year-old Indonesian child reportedly dying while emulating moves he had seen on a televised wrestling show.
This made local companies think twice about associating themselves with combat sports and the burgeoning Indonesian MMA scene was effectively shut down, meaning that the country's best fighters at the time were left on the shelf, deprived of opportunities to compete.
For Majid's generation the outlook is much more upbeat as Asia's biggest MMA organization prepares to host its second show in Indonesia.
ONE FC: Champions & Warriors will be televised live across the globe providing an unprecedented platform for the four local fighters on the card.
With such an immense opportunity, Majid took the decision to put his studies on the back burner for a few months to focus on full-time training.
"My home is outside of Jakarta, but the Spider Academy where I train transformed one room in the gym into a very nice room with TV and air conditioning. It's like a hotel room. I'm still a student at an economic school, but they have been very supportive and they let me put my studies down for a while during this camp," he said.
At the moment Majid's training consists of up to 20 two-hour sessions a week. It is a grueling regime, but with such a high profile fight to prepare for, he can leave nothing to chance as he fine tunes his grappling, striking and wrestling.
Many feel that Indonesia is a sleeping giant on the Asian MMA scene and that fighters there are on the verge of making a major international breakthrough. Majid would love nothing more than to become the first fighter from his country to win a ONE FC title and says this dream motivates him to keep training day in, day out,
"ONE FC is a huge organization and winning the title is my ultimate goal. I'm hoping that if I can win a couple more fights that title shot will come knocking on my door," he said.
Comments will be moderated. Keep comments relevant to the article. Remarks containing abusive and obscene language, personal attacks of any kind or promotion will be removed and the user banned. Final decision will be at the discretion of the Taipei Times.