White Sox manager gets shown the door
Chicago White Sox manager Jerry Manuel was fired Monday, a casualty of unmet expectations after the team missed the playoffs for a third straight year.
The talent-laden White Sox led the AL Central by two games on Sept. 9, but slumped and finished four games back.
"This was a very difficult thing to do," general manager Kenny Williams said. "But I think it's a necessary thing to do. We need to change the voice and direction of the ballclub.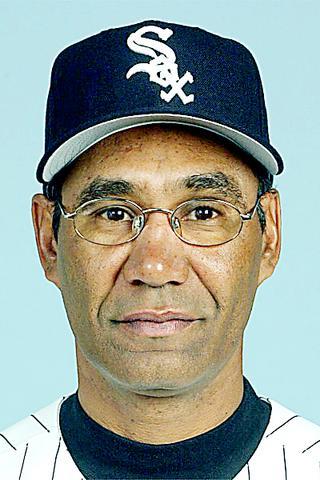 Jerry Manuel, shown in this file photo, was fired Monday as manager of the Chicago White Sox.
PHOTO: AP
"I know that there is an urge for everyone to point a finger in the direction and say, `It's this person's fault or it's this person's fault,'" Williams added. "I choose to think it was an all-out group effort."
Williams said he hoped to hire a replacement by shortly after the World Series ends in late October.
Manuel was 500-471 in six seasons, the fourth-most wins for a White Sox manager. Chicago was .500 or better in each of the last four seasons, and finished below second place only once under Manuel, in 2001.
The White Sox won the AL Central in 2000, earning Manuel the AL Manager of the Year award. But Chicago was swept by Seattle in the playoffs and hasn't been back to the postseason since.
The White Sox were officially eliminated last Tuesday, and Williams said he sat down with Manuel afterward and told him he was going to be fired. Williams gave Manuel the option of announcing it right away, but Manuel said he wanted to finish out the season. Manuel had one season left on the four-year extension he signed in 2001.
The White Sox were considered heavy favorites to win the AL Central this year after adding Bartolo Colon and Billy Koch in the offseason. They had a formidable pitching staff, and the most high-powered offense in the division with Frank Thomas, Magglio Ordonez, Carlos Lee and Paul Konerko.
Comments will be moderated. Keep comments relevant to the article. Remarks containing abusive and obscene language, personal attacks of any kind or promotion will be removed and the user banned. Final decision will be at the discretion of the Taipei Times.