輕鬆華語GO: EASY CHINESE GO
光棍節怎麼過? How do you celebrate Singles' Day?
對話 Dialogue
清清:華華,你到底在幹嘛?滑手機滑了一下午了,眼睛都沒離開過螢幕。
Qīngqing: Huáhua, nǐ dàodǐ zài gànmá? Huá shǒujī huále yíxiàwǔ le, yǎnjīng dōu méi líkāiguò yíngmù.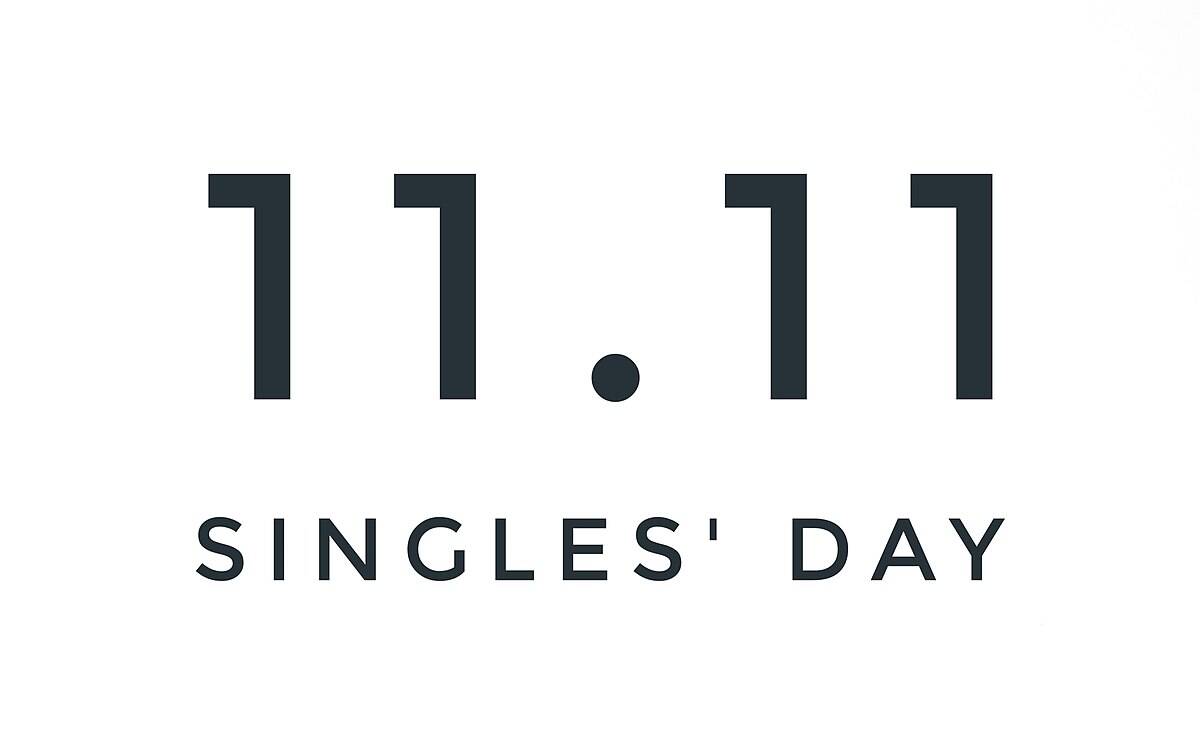 Photo courtesy of Wikimedia commons / 照片:Wikimedia commons 提供
華華:你忘了11月11號是光棍節了嗎?我在搶購特價商品,先放在購物車裡,等到那天再結帳,把最近想買的一次買齊,好好慶祝光棍節!
Huáhua: Nǐ wàngle 11 yuè 11 hào shì Guānggùn Jié le ma? Wǒ zài qiǎnggòu tèjià shāngpǐn, xiān fàng zài gòuwùchē lǐ, děngdào nèitiān zài jiézhàng, bǎ zuìjìn xiǎng mǎi de yícì mǎiqí, hǎohǎo qìngzhù Guānggùn Jié!
清清:你上個月不是已經脫單了嗎?還慶祝什麼光棍節?這好像是我應該做的事才對。
Qīngqing: Nǐ shànggeyuè búshì yǐjīng tuōdān le ma? Hái qìngzhù shénme Guānggùn Jié? Zhè hǎoxiàng shì wǒ yīnggāi zuò de shì cáiduì.
華華:你就快點去約你那個心儀、曖昧了很久的對象啊!一起去吃個飯,證明你不是魯蛇。
Huáhua: Nǐ jiù kuàidiǎn qù yuē nǐ nàge xīnyí, àimèi le hěnjiǔ de duìxiàng a! Yìqǐ qù chī ge fàn, zhèngmíng nǐ búshì lǔshé.
清清:不要,其實我習慣了當單身狗,自由自在又不多花錢。況且有時候當朋友比當戀人好,沒有萬一分手了,就連朋友也做不成的問題。
Qīngqing: Búyào, qíshí wǒ xíguàn le dāng dānshēngǒu, zìyóu zìzài yòu bù duō huāqián. Kuàngqiě yǒu shíhòu dāng péngyǒu bǐ dāng liànrén hǎo, méiyǒu wànyī fēnshǒu le, jiù lián péngyǒu yě zuòbùchéng de wèntí.
華華:你也太實際了!好吧!那你就只能看著我跟我男朋友放閃、灑狗糧囉!
Huáhua: Nǐ yě tài shíjì le! Hǎo ba! Nà nǐ jiù zhǐ néng kànzhe wǒ gēn wǒ nánpéngyǒu fàngshǎn, sǎgǒuliáng luō!
清清:喂!你還是好朋友嗎?說的是什麼話啊!哼!
Qīngqing: Wèi! Nǐ háishì hǎopéngyǒu ma? Shuōde shì shénme huà a! Hēng!
生詞 Vocabulary
1. 光棍節 (Guānggùn Jié) Singles' Day
2. 螢幕 (yíngmù) screen
3. 脫單 (tuōdān) stop being single
4. 曖昧 (àimèi) chemistry
5. 魯蛇 (lǔshé) [slang] loser
6. 單身狗 (dānshēngǒu) [slang] singleton
7. 自由自在 (zìyóu zìzài) footloose and fancy free
8. 放閃/灑狗糧 (fàngshǎn/sǎgǒuliáng) [slang] public display of affection
教材音檔 Audio Files
國立清華大學華語中心提供
By National Tsing Hua University Chinese Language Center:
Comments will be moderated. Keep comments relevant to the article. Remarks containing abusive and obscene language, personal attacks of any kind or promotion will be removed and the user banned. Final decision will be at the discretion of the Taipei Times.