ANALYTICAL ENGLISH 解析英語
The blessings and curses of typhoons 台灣的颱風變少了,是福還是禍?
Severe tropical storms are among the most destructive natural forces on the planet. Each year, thousands of lives are lost worldwide from typhoons, cyclones and hurricanes. Due to the effects of climate change and rising sea temperatures, these storms have been steadily growing in size and intensity over the past five decades.
__1__ Dubbed Morakot, the storm led to the deaths of around 700 people and caused over US$3 billion in damage. Over the following decade, however, Taiwan was less affected by typhoons. Since 2020, not a single one has made landfall on the island.
Taiwan's lack of typhoons in recent years has resulted from a combination of factors. According to climatologists, a persistent zone of high pressure over Taiwan, along with other atmospheric conditions, has been creating a "protective wall" around the island. __2__ So, while typhoons are still developing out in the oceans nearby, they are simply no longer making landfall in Taiwan.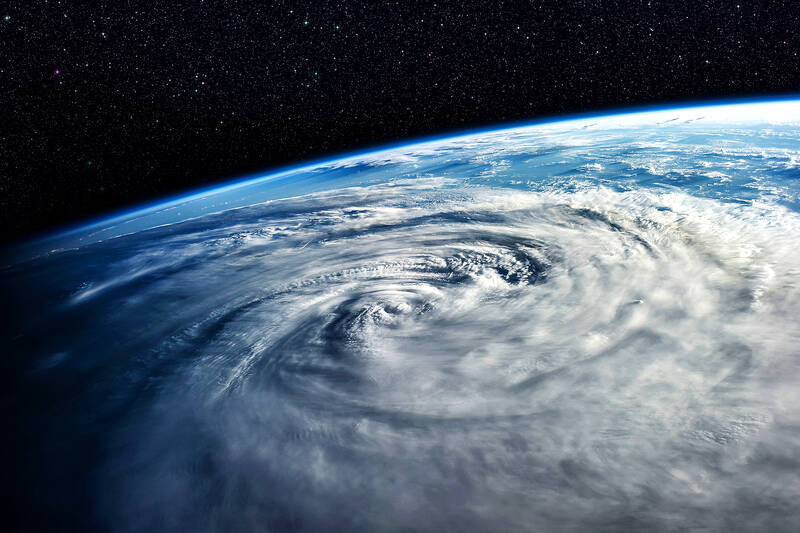 Photo courtesy of Shutterstock
照片: Shutterstock 提供
This development has been both a blessing and a curse. While some people are happy to be spared the destructive effects of these storms, the absence of typhoons is having a negative environmental impact on Taiwan in some ways. __3__ Since Taiwan has relatively few sources of natural fresh water, it relies heavily on rainfall to replenish the reservoirs that provide water for domestic, industrial, commercial and agricultural use.
While typhoons may be a nuisance, they are very effective in quickly refilling major reservoirs. __4__ This has caused the government to enforce water rationing, which is not only inconvenient for residents and businesses but also has a profoundly negative effect on the economy.
強烈的熱帶風暴是地球上最具破壞性的自然力量之一。全世界每年有數千人喪命於颱風、氣旋和颶風。由於氣候變遷和不斷上升的海水溫度的影響,這些風暴的規模和強度在過去五十年來一直穩步增長。
事實上,北太平洋上最高紀錄雨量的颱風於2009年登陸臺灣。這個被稱為莫拉克的風暴導致大約七百人死亡,並造成超過三十億美元的損失。然而,在接下來的十年裡,臺灣受颱風的影響較小。自2020年以來,沒有一個颱風登陸臺灣。
臺灣近年少有颱風起因於多種因素的結合。根據氣候學家的說法,臺灣上空持續存在的高壓帶以及其他大氣條件一直在該島周圍形成一道「防護牆」。這道牆讓颱風改變方向向北移動,遠離臺灣轉至日本和韓國。因此,雖然颱風仍在附近外海發展,但它們根本不再登陸臺灣。
這種發展既是福也是禍。儘管有些人很高興能夠免受這些風暴的破壞性影響,但颱風的缺乏在某些方面對臺灣的環境造成了負面影響。最嚴重的後果是乾旱。由於臺灣的天然淡水資源相對較少,因此重度依賴降雨來補充為家庭、工業、商業和農業用水提供水源的水庫。
雖然颱風可能是個麻煩,但它們在快速補充主要水庫方面非常有效。由於缺乏颱風及其所帶來的強降雨,這些水庫近年來經常下降到極低水位。這已導致政府實施限水,不僅為居民和企業帶來不便,也對經濟產生深遠的負面影響。
What Did You Learn?
(A) The most serious consequence is drought.
(B) The wall redirects typhoons northward, away from Taiwan towards Japan and Korea.
(C) In fact, the typhoon with the highest recorded rainfall in the North Pacific made landfall in Taiwan in 2009.
(D) Due to the lack of typhoons and the heavy rainfall that they bring with them, these reservoirs have regularly fallen to critically low levels in recent years.
答案:1. (C)
2. (B)
3. (A)
4. (D)
Word in Use
1. blessing n. 祝福;幸事
Tony obtained his girlfriend's parents' blessings before he proposed to her.
東尼在向女友求婚之前,先得到了她父母的祝福。
2. curse n. 詛咒,咒語
The wicked witch put a curse on the prince and turned him into a frog.
那個邪惡的巫婆對王子下詛咒,把他變成了一隻青蛙。
3. severe a. 猛烈的;嚴重的
A severe flood followed by a landslide buried the whole village last year.
去年一場嚴重的水災再加上隨之而來的土石流,把整個村莊都埋了。
4. destructive a. 破壞性的,毀滅性的
The very destructive typhoon left hundreds of people homeless.
那個破壞力很強的颱風讓數百人無家可歸。
5. intensity n. 強度
Richard couldn't stand the intensity of the sound.
理查無法忍受這樣強度的音量。
Practical Phrases
1. have an impact on... 對……有影響
Lack of sleep can have an impact on your performance at school.
睡眠不足會影響你在學業上的表現。
2. rely on... 仰賴∕依賴……
Jasmine relies on a cup of black coffee every morning to get her through the day.
潔思敏每天早上得要依賴一杯黑咖啡才能撐完一整天。
3. be effective in V-ing 在……上是有效的
This spray is effective in repelling mosquitoes.
這罐噴劑驅蚊很有效。
聽文章朗讀及講解: https://ivy.pse.is/455bfu
本文出自常春藤解析英語雜誌: www.ivy.com.tw
Comments will be moderated. Keep comments relevant to the article. Remarks containing abusive and obscene language, personal attacks of any kind or promotion will be removed and the user banned. Final decision will be at the discretion of the Taipei Times.