輕鬆華語GO EASY CHINESE GO
婦女節 Women's Day
對話 Dialogue
: 3月8號是婦女節,你們老闆會不會送東西給女員工?
A : Sān yuè bā hào shì Fùnǚ Jié, nǐmen lǎobǎn huì búhuì sòng dōngxi gěi nǚ yuángōng?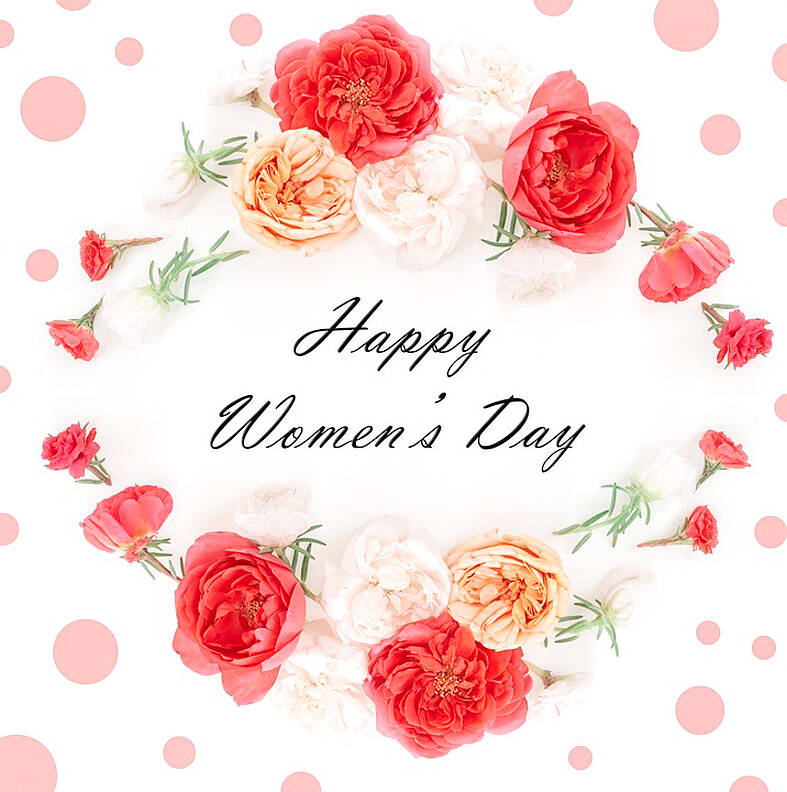 B:會啊!去年他送了小蛋糕,女同事們都很高興。
B:Huì a! Qùnián tā sòngle xiǎo dàngāo, nǚ tóngshìmen dōu hěn gāoxìng.gāoxìng.
A : 可惜不是假日,還是要上班。
A : Kěxí búshì jiàrì, háishì yào shàngbān.
B:政府已經把3月8號的婦女節跟4月4號的兒童節放在一起,變成了婦幼節,在4月4號那天放假。
B:Zhèngfǔ yǐjīng bǎ sān yuè bā hào de Fùnǚ Jié gēn sì yuè sì hào de Értóng Jié fàng zài yìqǐ, biànchéngle Fùyòu Jié, zài sì yuè sì hào nàtiān fàngjià.
A : 可是我想自己休息一天,不要跟小孩一起。
A : Kěshì wǒ xiǎng zìjǐ xiūxí yìtiān, búyào gēn xiǎohái yìqǐ.
B:那得去問你老闆肯不肯囉。
B:Nà děi qù wèn nǐ lǎobǎn kěn bù kěn luō.
翻譯 Translationn
A: March 8 is Women's Day. Will your boss give gifts to female employees?
B: Yes! He gave us small cakes last year, and the female colleagues were very happy.
A: It's a pity that it's not a holiday. We still have to work.
B: The government has combined Women's Day on March 8 and Children's Day on April 4, turning it into Women's and Children's Day, making it a holiday on April 4.
A: But I want to take a day off by myself, not with the kids.
B: Well, you have to ask your boss if he'll allow you to do that.
生詞 Vocabulary
1. 婦女節 (Fùnǚ Jié) Women's Day
2. 老闆 (lǎobǎn) boss
3. 員工 (yuángōng) employee
4. 同事 (tóngshì) colleague
5. 可惜 (kěxí) It's a pity. . .
6. 兒童節 (Értóng Jié) Children's Day
7. 放假 (fàngjià) have a holiday/vacation
8. 肯 (kěn) be willing to
教材音檔 Audio Files
國立清華大學華語中心提供
By National Tsing Hua University Chinese Language Center:
Comments will be moderated. Keep comments relevant to the article. Remarks containing abusive and obscene language, personal attacks of any kind or promotion will be removed and the user banned. Final decision will be at the discretion of the Taipei Times.