輕鬆華語GO: EASY CHINESE GO
買外套 Buying a coat
對話 Dialogue
客人:你好,我想買一件外套。
Kèrén: Nǐ hǎo, wǒ xiǎng mǎi yī jiàn wàitào.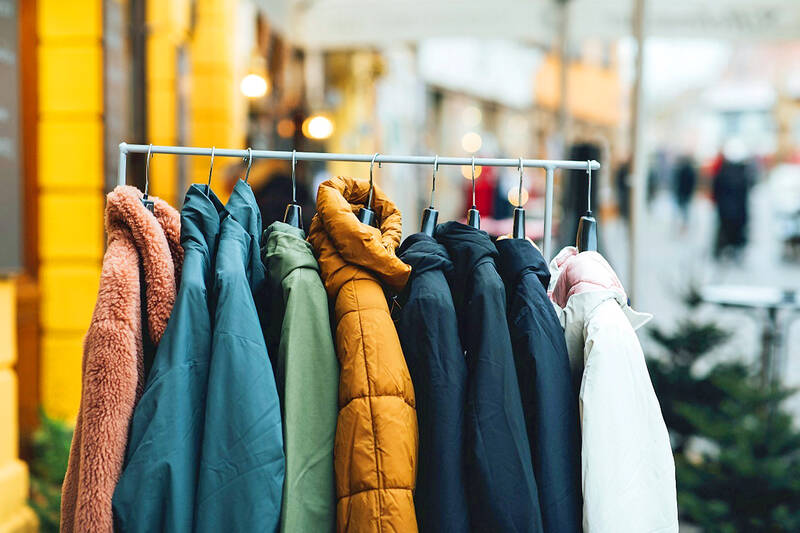 PHOTO COURTESY OF UNSPLASH / 照片:UNSPLASH 提供
店員:你喜歡什麼款式的?休閒風格還是正式風格?
Diànyuán: Nǐ xǐhuān shénme kuǎnshì de? Xiūxián fēnggé háishì zhèngshì fēnggé?
客人:休閒一點的。這件黑色的看起來不錯,我就買這件。
Kèrén: Xiūxián yīdiǎn de. Zhè jiàn hēisè de kàn qǐlái búcuò, wǒ jiù mǎi zhè jiàn.
店員:好。這件原價2,000元,現在打九折,打折後是1,800元。
Diànyuán: Hǎo. Zhè jiàn yuánjià 2,000 yuán, xiànzài dǎ jiǔ zhé, dǎzhé hòu shì 1,800 yuán.
客人:可以刷卡嗎?
Kèrén: Kěyǐ shuākǎ ma?
店員:可以。謝謝。
Diànyuán: Kěyǐ. Xièxie.
翻譯 Translation
Customer: Hi, I want to buy a coat.
Clerk: What style do you like? Casual or formal style?
Customer: Casual. This black one looks good. I want to buy this one.
Clerk: OK. The original price is NT$2,000, and now it is 10% off. After the discount, it is NT$1,800.
Customer: Can I pay by credit card?
Clerk: Yes. Thank you.
生詞 Vocabulary
1. 外套 (wàitào) coat
2. 款式 (kuǎnshì) style
3. 休閒 (xiūxián) casual
4. 正式 (zhèngshì) formal
5. 原價 (yuánjià) original price
6. 打折 (dǎzhé) to offer a discount
7. 刷卡 (shuākǎ) to swipe a card, pay by credit card
教材音檔 Audio Files
國立清華大學華語中心提供
By National Tsing Hua University Chinese Language Center: https://clc-cc.vm.nthu.edu.tw/home/
Comments will be moderated. Keep comments relevant to the article. Remarks containing abusive and obscene language, personal attacks of any kind or promotion will be removed and the user banned. Final decision will be at the discretion of the Taipei Times.