SPEAK UP: What's your horoscope for this year? (2/3) 新年12星座運勢公開(二)
A: What does astrologer Jesse Tang's 2023 horoscope reading say?
B: Arians can make some new friends, Taureans can solve some of their problems and Geminis should try not to blow their money.
A: How about the other star signs?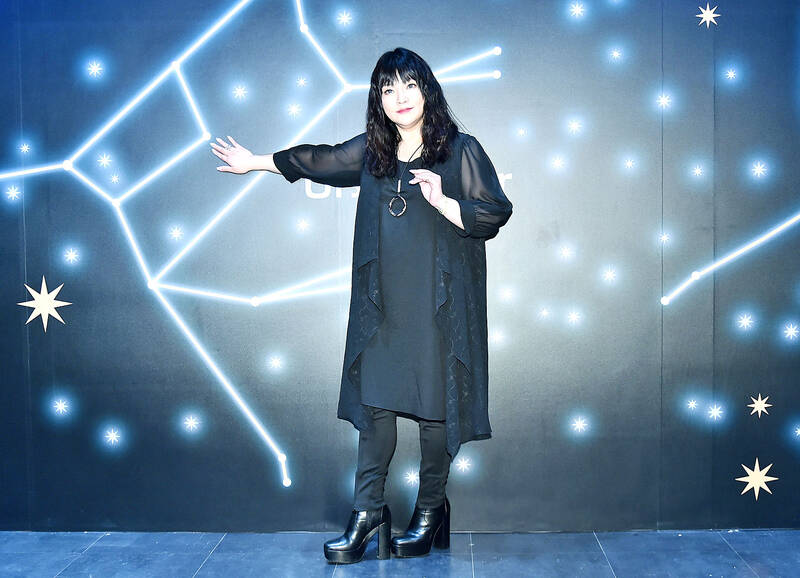 Astrologer Jesse Tang. 占星師唐綺陽。
Photo: Chen Yi-chuan, Liberty Times 照片:自由時報陳奕全
B: Cancerians can push for new plans, Leos should be cautious in picking business partners and Virgos should look after their health.
A: 快告訴我占星師唐綺陽的12星座運勢。
B: 「牡羊座」可以廣結善緣、「金牛座」應該積極解決問題、「雙子座」則要避免亂花錢。
A: 其它的星座呢?
B: 「巨蟹座」可以推動新計畫、「獅子座」應該慎選合作對象、「處女座」則要顧好健康。
(By Eddy Chang, Taipei Times/台北時報張聖恩)
Publication Notes
Language Tip 語文小提示
12 astrological signs 1. Aries (牡羊座, March 21 – April 20) 2. Taurus (金牛座, April 21 – May 21) 3. Gemini (雙子座, May 22 – June 21) 4. Cancer (巨蟹座, June 22 – July 22) 5. Leo (獅子座, July 23 – Aug. 23) 6. Virgo (處女座, Aug. 24 – Sept. 23)
Comments will be moderated. Keep comments relevant to the article. Remarks containing abusive and obscene language, personal attacks of any kind or promotion will be removed and the user banned. Final decision will be at the discretion of the Taipei Times.