SPEAK UP: What's your horoscope for this year? (1/3) 新年12星座運勢公開(一)
A: The Lunar New Year holiday is starting this weekend. I wonder how my luck will be in the Year of the Rabbit.
B: Maybe you can check astrologer Jesse Tang's horoscope reading for this year.
A: What does her horoscope reading say for 2023?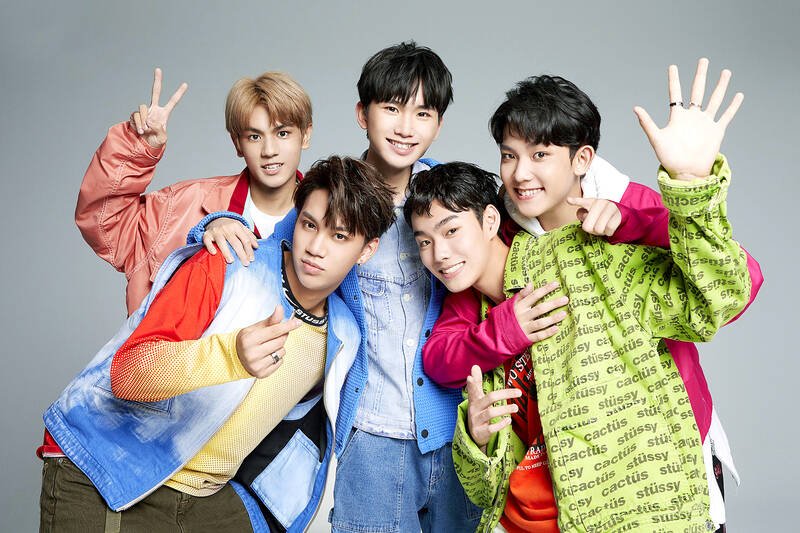 Boyband "AcQUA," previously known as "Mercury" from the Atom Boyz competition reality TV show. 男團「AcQUA,源少年」前身是選秀節目《原子少年》的「水星」。
Photo: CNA 照片:中央社
B: She says that Mercury has been in retrograde again, so everyone should pay greater attention to interpersonal relationships.
A: 這個週末就要過年了,不知道「兔年」運勢如何?
B: 你可以看「國師」唐綺陽的12星座運勢啊。
A: 她對今年有什麼預測?
B: 她說「水逆」(水星逆行)最近又來了!要大家注意「人」的問題。
(By Eddy Chang, Taipei Times/台北時報張聖恩)
Publication Notes
LANGUAGE TIP
語文小提示
Mercury retrograde Mercury is in retrograde when it appears to go backward in its orbit. This optical illusion occurs multiple times a year because it takes just 88 days for Mercury to circle the sun.
Comments will be moderated. Keep comments relevant to the article. Remarks containing abusive and obscene language, personal attacks of any kind or promotion will be removed and the user banned. Final decision will be at the discretion of the Taipei Times.