SPEAK UP: Top 10 entertainment news for 2022 (3/3) 2022年度娛樂新聞揭曉(三)
A: What were the big showbiz news stories in Taiwan last year?
B: According to Yahoo! Kimo's 2022 Top 10 entertainment news, the top news was the marriage between entertainer Big S and South Korean singer DJ Koo.
A: The couple's reunion was just like a fairy tale!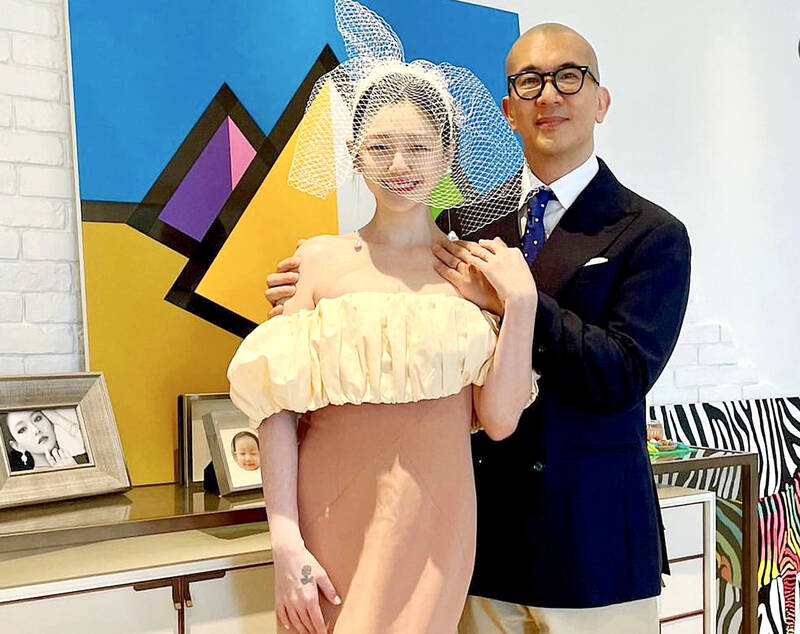 Big S, left, and DJ Koo. 大S(左)、具俊曄。
Photo from Instagram 照片:翻攝自IG
B: Entertainer Jimmy Lin's car accident, entertainer Nadow Lin's stroke, and, again, Johnny Depp's lawsuit were also popular showbiz news in Taiwan.
A: 那在台灣去年有哪些轟動的娛樂新聞?
B: 根據Yahoo奇摩公布的2022年十大娛樂新聞,冠軍是大S再婚具俊曄的消息。
A: 他們的重逢逢真的很像童話故事!
B: 其它像是林志穎出車禍、納豆腦中風、強尼戴普打官司也登上台灣年度十大娛樂新聞。
(By Eddy Chang, Taipei Times/台北時報張聖恩〉
Publication Notes
Language Tip 語文小提示
fairy tale 1. A story, mainly for children, involving fantastic forces and beings such as fairies, wizards and goblins. A story in which improbable events lead to a happy ending. 2. A made-up story usually designed to mislead
Comments will be moderated. Keep comments relevant to the article. Remarks containing abusive and obscene language, personal attacks of any kind or promotion will be removed and the user banned. Final decision will be at the discretion of the Taipei Times.