SPEAK UP: 59th Golden Horse Awards coming up (1/2) 金馬獎週末再次奔騰(一)
A: The 59th Golden Horse Awards ceremony is coming up this weekend.
B: What are the nominees for Best Narrative Feature?
A: The nominees are "Incantation," "GAGA," "Limbo," "The Sunny Side of the Street" and "Coo-Coo 043."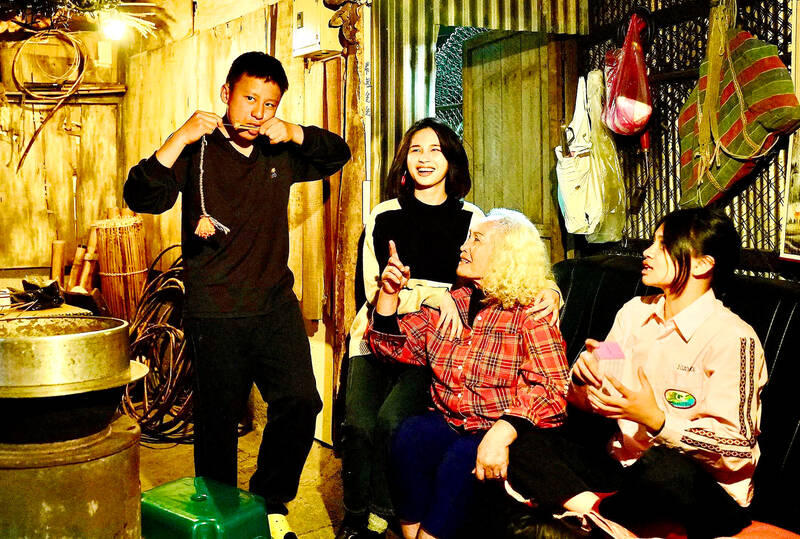 A still from Taiwanese film "GAGA." 台灣電影《哈勇家》劇照。
Photo courtesy of Swallow Wings Films Co 照片:海鵬影業公司提供
B: Which of them do you recommend?
A: The Hong Kong film "Limbo" has won the most nominations with 14 nods. GAGA, which tells the story of a Taiwanese indigenous family, is also excellent.
A: 第59屆金馬獎頒獎典禮週末要登場了。
B: 今年提名最佳劇情片的電影有哪些啊?
A: 入圍的有︰《咒》、《哈勇家》、《智齒》、《白日青春》、《一家子兒咕咕叫》。
B: 你推薦哪一部?
A: 港片《智齒》入圍十四項,是今年大贏家!《哈勇家》則是原住民家庭的故事,也十分精彩唷。
(By Eddy Chang, Taipei Times/台北時報張聖恩)
Publication Notes
Language Tip 語文小提示
nominee Verb: nominate Noun: nomination Synonyms: contender, contestant, entrant, hopeful, runner
Comments will be moderated. Keep comments relevant to the article. Remarks containing abusive and obscene language, personal attacks of any kind or promotion will be removed and the user banned. Final decision will be at the discretion of the Taipei Times.