ENGLISH DIGEST 實用英語
Floating homes: No fear of flooding 與海共存的荷蘭水上屋
Over 20 years into the 21st century, climate change has become so prominent that it's changing people's lives. Weather no longer follows its old patterns and humans are faced with the consequences: floods and rising sea levels.
In the Netherlands, where water has always been a danger and land has always been scarce, people are making the best of this situation with floating homes. These are different from houseboats, which are completely mobile and tend to be self-contained. In contrast, floating homes are connected to strong metal poles sunk into the ground. They are also connected to local sewage and electrical systems.
Just like many boats, the floating homes of the Netherlands have concrete hulls. These provide stability as they move with the tides or with floods and storm surges. Since they are constructed on water, they also serve to relieve the housing shortage in the Netherlands.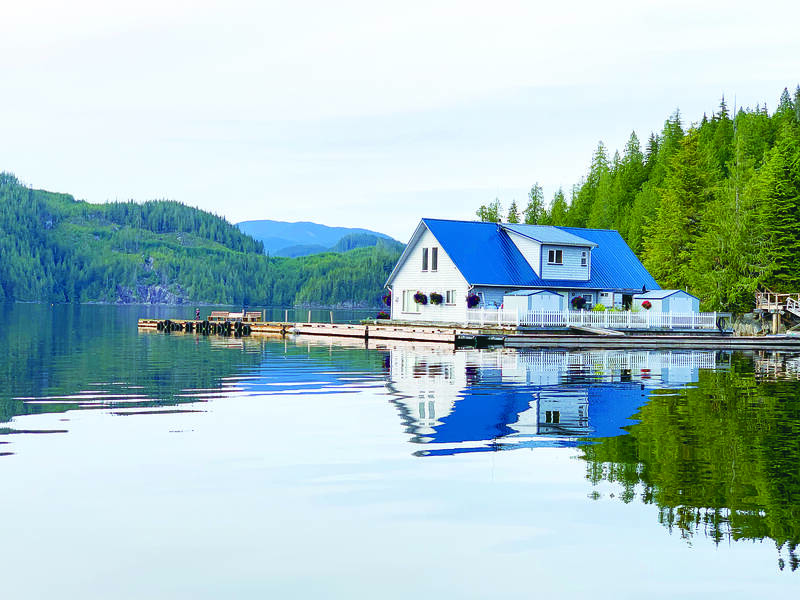 photo courtesy of Wikimedia Commons / 照片:維基共享資源提供
However, just like any other kind of house, floating homes have problems, too. There are difficulties related to wear and tear because they're constantly moving, and issues with damp because of their location on water. Furthermore, it can be complicated to extend a power grid to buildings on the water. However, the benefits of floating homes are many, and as the climate continues to change, the more choices people have, the better.
進入西元二十一世紀的這二十多年來,氣候變遷已變得如此重要以至於它正在改變人們的生活。天氣不再遵循其既定的模式運行而人類也被迫面臨這些後果:水患與海平面上升。
在荷蘭,水一直存在著危險性,而土地也一直很稀少,因此人們正盡力善用水上漂浮屋來解決這種情況。這些水上漂浮屋與船屋不同,船屋完全是可移動且往往是獨立運作的。相較之下,水上漂浮屋與深入地底的堅硬金屬柱相連。它們還連接到當地的污水處理和電力系統。
就像許多船一樣,荷蘭的水上漂浮屋也有混凝土的船體。當它們隨著潮汐,或是洪水和風暴潮移動時,船體為此提供了穩定性。由於漂浮屋建在水上,它們也有助於緩解荷蘭的住房短缺問題。
然而,如同任何其他類型的房屋一樣,水上漂浮屋也有一些缺點。由於它們不斷移動,因此存在與磨損相關的難題,並且由於它們位於水面上而存在濕氣的問題。此外,將輸電網延展到水上建築物可能非常複雜。然而,水上漂浮屋還是有很多優勢,而隨著氣候持續變化,人們擁有的選擇越多越好。
MORE INFORMATION
elf-contained adj. 獨立的;自給自足的
sewage n. 污水處理系統
hull n. 船體;船身
stability n. 穩定;穩固
storm surge phr. 風暴潮
wear and tear phr. 磨損;損耗
grid n. 輸電網
Key Vocabulary
1. prominent adj. 重要的;突出的
Veronica is a prominent business owner in this community; she is well-connected as a result.
維羅妮卡是這個社區裡重要的企業家;因此她有很多權貴朋友。
2. consequence n. 後果
Seth suffered the consequences of not wearing a helmet when he crashed his bike and hurt his head.
當塞斯撞毀了他的腳踏車並傷到頭部時,他遭受到不戴安全帽的後果。
3. scarce adj. 稀少的;難得的
People who want to do this job are scarce, since the pay is low and the hours are terrible.
想要做這份工作的人很稀少,因為工資低且工時糟。
4. issue n. 問題;議題
The city council is meeting today to discuss the growing issue of gun violence.
市議會今日要開會討論日益嚴重的槍械暴力問題。
5. damp n. 潮濕;濕氣
Because of the damp in my house, my clothes never dry properly and always have a strange smell.
因為我家的溼氣,我的衣服從未乾透且總有股怪味。
6. extend v. 延伸;擴展
The company extended its business into a new city by opening three new locations.
這個企業藉由開設三個新據點將旗下版圖擴展至一個新城市。
7. benefit n. 優勢;好處
There are many benefits to becoming a VIP member at the club.
成為這個俱樂部的貴賓成員有許多好處。
學習音檔: https://magazine.english4u.net/Magdata/menu/89t2h
《空中美語》雜誌APP免費下載: https://www.english4u.net/apps/index.aspx
免費收聽當月《空中美語》雜誌課文朗讀及解析 !
文章由AMC空中美語授權使用: https://www.english4u.net
Comments will be moderated. Keep comments relevant to the article. Remarks containing abusive and obscene language, personal attacks of any kind or promotion will be removed and the user banned. Final decision will be at the discretion of the Taipei Times.