SPEAK UP ! 雙語會話
K-drama 'Extraordinary Attorney' causes sensation (3/3)《非常律師》成年度劇王(三)
A: Is it actually possible for an autistic person to become an attorney?
B: In Florida, US, there really is an autistic lawyer.
A: "Extraordinary Attorney Woo" will have allowed many people to gain an insight into autism.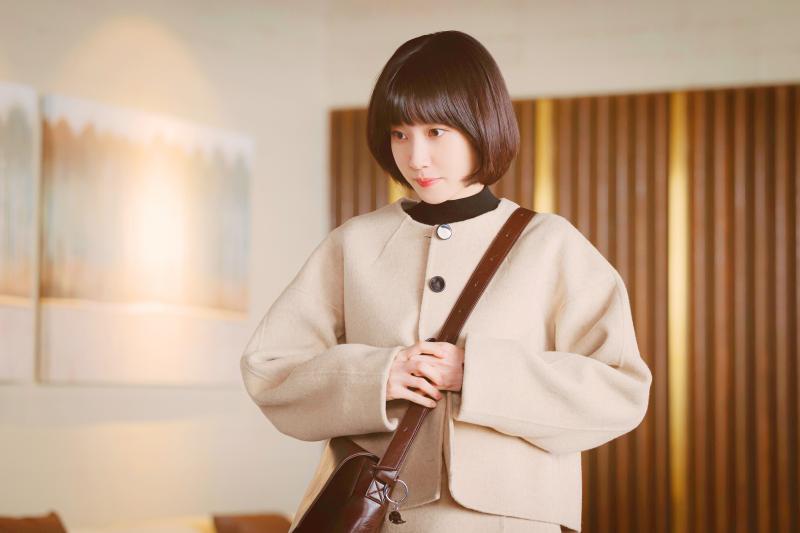 Actress Park Eun-bin is pictured in a still from "Extraordinary Attorney Woo." 韓星朴恩斌在《非常律師禹英?》劇照中。
Photo courtesy of Netflix 照片︰網飛提供
B: I cannot wait for the big finale next week.
A: 自閉症患者真的能擔任律師嗎?
B: 在美國的佛羅里達州,真的有一位「自閉症律師」耶。
A: 藉由《非常律師》這部戲,也讓更多人認識了自閉症。
B: 我好期待下週播出的大結局喔。
(Translated by Edward Jones, Taipei Times/台北時報張聖恩)
Publication Notes
LANGUAGE TIP 語文小提示
autism/autistic Autism is a developmental disorder that appears at a young age and is characterized by difficulties in forming and maintaining social relationships. "Autism" is the noun; "autistic" is the adjective.
Comments will be moderated. Keep comments relevant to the article. Remarks containing abusive and obscene language, personal attacks of any kind or promotion will be removed and the user banned. Final decision will be at the discretion of the Taipei Times.