SPEAK UP ! 雙語會話
Can hand dryers spread bacteria around? (1/3) 防疫抗菌該用烘手機?(一)
A: Eh? How come you're still using a hand dryer?
B: After washing my hands I use a hand dryer to dry them. It's more environmentally friendly than using paper towels. Why do you ask?
A: Researchers from Kaohsiung Municipal Ta-Tung Hospital carried out an experiment and discovered that using a hand dryer may increase the amount of bacteria on your hands.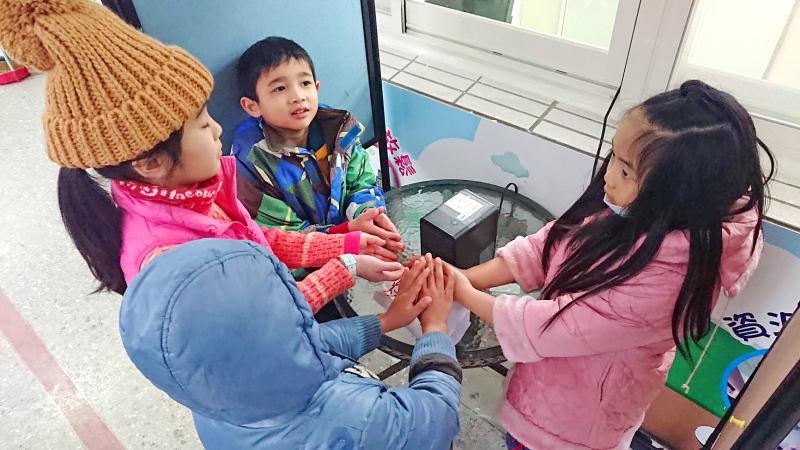 Elementary school students dry their hands in New Taipei City. 新北市的小學生用烘手機烘手。
Photo: Chou Hsiang-yun, Liberty Times 照片:自由時報周湘芸
B: Oh really? So that means the more you wash your hands, the dirtier they become?
A: 咦,你怎麼還在用烘手機?
B: 我洗手後會把手烘乾,這樣比用擦手紙環保,怎麼了?
A: 根據高雄市立大同醫院的實測,使用烘手機後,手部的細菌量反而可能會增加。
B: 是喔,那不是越洗越髒嗎?
(Translated by Edward Jones, Taipei Times/台北時報張聖恩)
Comments will be moderated. Keep comments relevant to the article. Remarks containing abusive and obscene language, personal attacks of any kind or promotion will be removed and the user banned. Final decision will be at the discretion of the Taipei Times.