SPEAK UP ! 雙語會話
World's richest man Elon Musk expands into social media (1/5) 首富馬斯克進軍社媒(一)
A: Hey, what are you looking at?
B: I'm looking at the Twitter account of the world's richest man: Elon Musk.
A: Is there some big piece of news?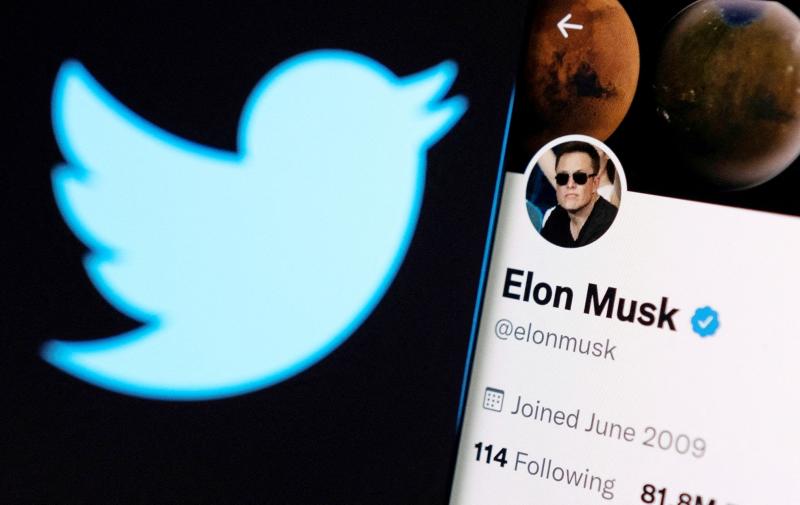 Elon Musk's Twitter account. 伊隆馬斯克的推特帳號。
Photo: Reuters 照片:路透
B: Last week he spent US$44 billion, or NT$1.29 trillion, to buy Twitter.
A: 你在看什麼啊?
B: 我在看全球首富伊隆馬斯克的推特。
A: 有什麼大新聞嗎?
B: 他上星期花了四百四十億美元,高達一‧二九兆台幣,買下了推特耶!
(Translated by Edward Jones, Taipei Times/台北時報張聖恩)
Publication Notes
LANGUAGE TIP 語文小提示
piece of news You could also say: "item of news" or "news story."
Comments will be moderated. Keep comments relevant to the article. Remarks containing abusive and obscene language, personal attacks of any kind or promotion will be removed and the user banned. Final decision will be at the discretion of the Taipei Times.