SPEAK UP ! 雙語會話
Did you hear the news about Wang's marriage breakup? (5/5) 你有聽說老王要離婚的消息嗎?(五)
A: Wang's marriage dispute has finally come to an end.
B: You're still gossiping about it. Why are you so interested in his marital affairs?
A: It's just a healthy dose of curiosity.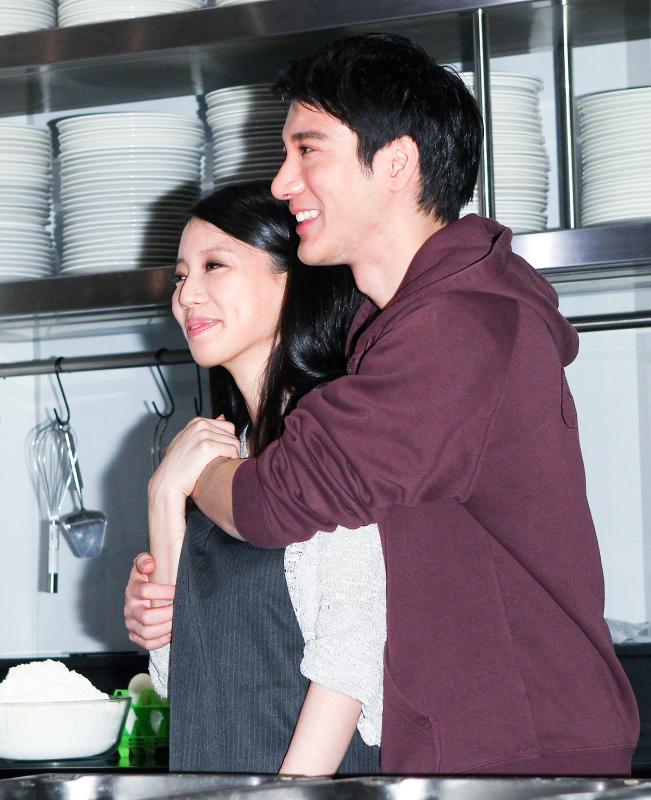 A celebrity couple who divorced last year: Wang Leehom and Lee Jinglei. 去年離婚的名人夫妻︰王力宏和李靚蕾。
Photo: Wang Wen-lin, Liberty Times 照片:自由時報王文麟
B: There's an old saying: "Even a great judge finds it hard to settle a family quarrel." So outsiders should keep their noses out of private family matters.
A: 老王的婚姻糾紛終於要落幕啦。
B: 你還真八卦,那麼關注他離婚的消息。
A: 我很好奇嘛,這不就是人們的天性嗎?
B: 俗話說:「清官難斷家務事。」這是人家夫妻之間的家務事,外人還是少插手吧。
(Translated by Edward Jones, Taipei Times/台北時報張聖恩)
Audio recordings for Speak Up! dialogues will be suspended until further notice due to the pandemic.
Publication Notes
LANGUAGE TIP 語文小提示
A healthy dose of curiosity
The speaker uses this set phrase to persuade their interlocutor that interest in Wang's marital affairs does not constitute gossip, but is just natural curiosity.
Comments will be moderated. Keep comments relevant to the article. Remarks containing abusive and obscene language, personal attacks of any kind or promotion will be removed and the user banned. Final decision will be at the discretion of the Taipei Times.