SPEAK UP! 雙語會話
Is that door the original wood? (3/5) 這門是原來的木材嗎?(三)
A: OK, now this is more like the kind of thing I was envisioning when you said wonderful architecture.
B: This is a nice example of a restored historical structure. I think the restorers have done an excellent job of returning the building back to its original appearance.
A: I'm guessing this is a family shrine. Is the brickwork all original?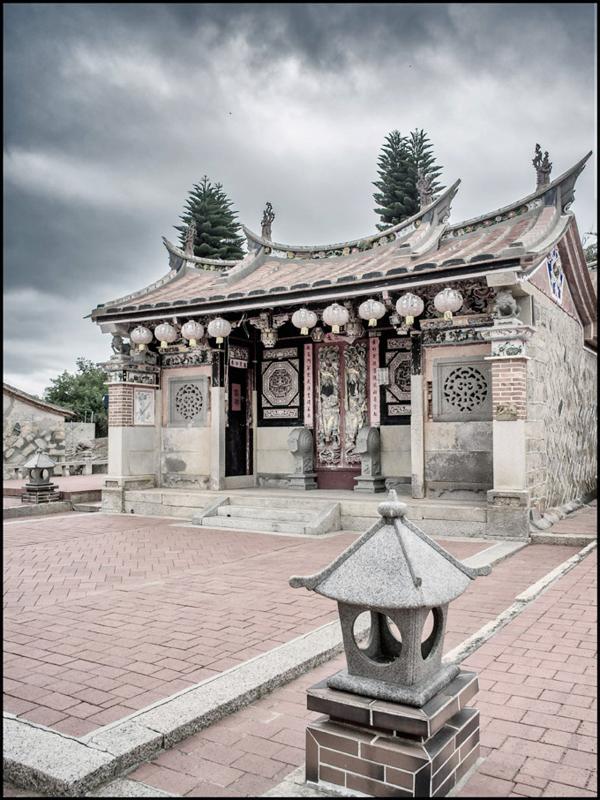 The Chang family shrine in Jhushan Village, Kinmen County, on Sept. 26. 金門縣珠山聚落的張家宗祠。攝於九月二十六日。
Photo: Paul Cooper, Taipei Times 照片:台北時報古德謙
B: I can't be sure, but I would imagine this part of the wall is all new. Can you see the different sizes and layout of the bricks here?
A: OK,現在這裡就比較像是你當初跟我說的很棒的建築了。
B: 這是歷史建築修復很好的例子。我認為修復師做得很棒,把建築恢復成它原來的樣子。
A: 我猜這是一座宗祠。這些砌磚都是原來的嗎?
B: 我不確定。不過我猜牆的這個部份是全新的。你看到這裡的磚頭,它的大小和排列方式不一樣嗎?
(Paul Cooper, Taipei Times/台北時報林俐凱譯)
English 英文:
Chinese 中文:
Publication Notes
LANGUAGE TIP
語文小提示
Rebuild, restore and renovate
To rebuild is to construct something from nothing or to build upon a badly damaged structure. To restore is to attempt to return a building to its original appearance, although it might be impossible to return it to a perfect state. To renovate is to make something like new, and may include entirely new elements.
Comments will be moderated. Keep comments relevant to the article. Remarks containing abusive and obscene language, personal attacks of any kind or promotion will be removed and the user banned. Final decision will be at the discretion of the Taipei Times.