Japan's Ichiran prepares to woo Taipei diners 一蘭拉麵六月十五日開幕
Famous Japanese ramen restaurant, Ichiran, earlier this month formally announced it will open its first restaurant in Taiwan on June 15 in Taipei's Xinyi District — and the restaurant will stay open 24 hours a day.
A wave of ramen restaurants from Japan have opened up shop in Taiwan in recent years, so that the arrival of Ichiran to Taiwanese shores has been hotly anticipated for some time. As for the price, the restaurant's famous Tonkotsu Ramen, made from natural pork-bone soup, will cost diners NT$288 and a "noodle refill" will cost NT$58.
In order to counteract the different climatic conditions of Taiwan, Ichiran says it has installed a "noodle production specialist" who resides permanently in Taiwan and makes adjustments according to temperature and humidity on a daily basis to produce perfect, made-to-order fresh Ichiran noodles. Furthermore, the company says all the other ingredients used are authentic and original.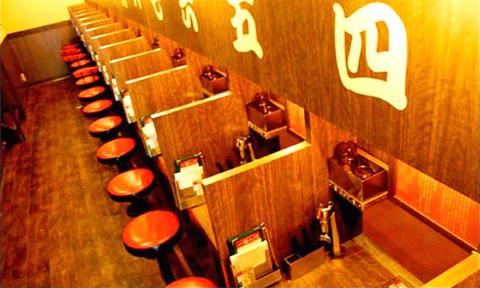 "Flavor-concentration booths" at an Ichiran restaurant. 一蘭拉麵店內的「味集中座位」。
Photo courtesy of ichiran
照片:一蘭拉麵提供
In addition, so that Taiwanese customers can experience the atmosphere of a Japanese Ichiran restaurant, like its stores in Japan, the Taipei outlet will provide "flavor-concentration booths," the same Ichiran ordering system and a "noodle refill" service.
(CNA, translated by Edward Jones)
日本著名的一蘭拉麵本月中正式對外宣布,台灣第一家店將於六月十五日在台北信義區正式開幕,並且將會二十四小時營業。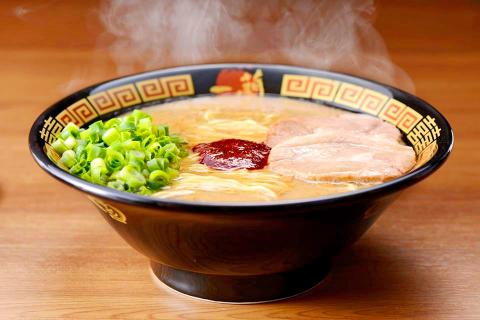 A bowl of Ichiran's famous ramen. 圖為一碗著名的一蘭拉麵。
Photo courtesy of ichiran
照片: 一蘭拉麵提供
日本拉麵近期大舉來台展店,許多民眾期盼已久的日本一蘭拉麵也在台落腳。民眾關心的售價部分,最知名的天然豚骨湯拉麵為新台幣兩百八十八元,加麵則為五十八元。
一蘭拉麵表示,為了因應日本與台灣氣候上的差異,也特別設置「製麵職人」常駐在台,依據每天氣溫和濕度進行調整,製作出最好的「一蘭特製生麵」,此外其他食材也全是「道地原味」。
除此之外,為了讓民眾感受到跟在日本一蘭拉麵店同樣氛圍,台灣的一蘭拉麵也提供跟日本相同的「味集中座位」、「點餐系統」以及「加麵系統」等服務。
(中央社)
Publication Notes
TODAY'S WORDS
今日單字
1. ramen n. 拉麵 (la1 mian4) 2. open up shop v. phr. 展店 (zhan3 dian4) 3. hotly anticipated adj. phr. 期盼已久的 (qi2 pan4 yi2 jiu3 de5) 4. authentic adj. 道地 (dao4 di4)
Comments will be moderated. Keep comments relevant to the article. Remarks containing abusive and obscene language, personal attacks of any kind or promotion will be removed and the user banned. Final decision will be at the discretion of the Taipei Times.