Chinese tourists boycott Maldives resort amid claims of discrimination 反歧視 中國遊客抵制馬爾地夫度假中心
Cup noodle fans should think twice when booking holidays in the Maldives, according to several Chinese travel agencies. Some luxury resorts have stopped providing Chinese guests with hot water to prevent them from skipping meals and room service in favor of cup noodles.
Anger and calls for a boycott erupted on China's social media after Zhao Jianke, a former guest service manager at The Beach House Iruveli (TBHI), a five-star resort in northern Maldives, posted claims of discriminatory practices of the resort where he worked from October last year to February.
Many potential holidaymakers say they will stop vacationing on the Indian Ocean island until TBHI offers an official apology.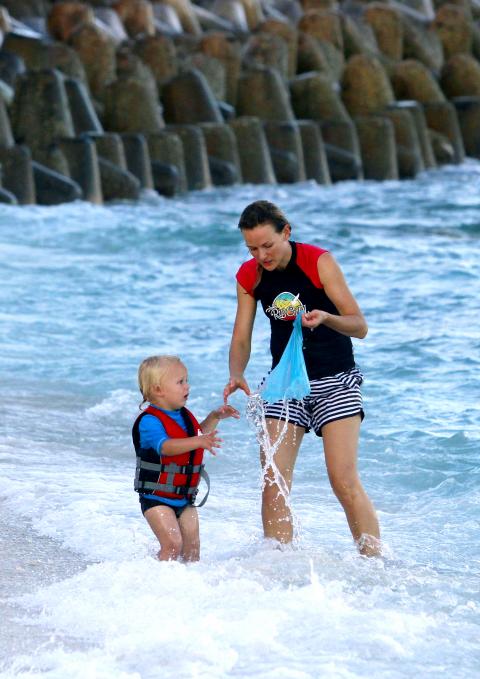 A tourist plays with her son in an artificial beach in Male, the Maldives on Feb. 12 last year. 一位遊客與她的兒子於去年二月十二日,在馬爾地夫馬列的一處人工海灘玩耍。
Photo: Reuters
照片:路透
Zhao Jianke told SCMP.com that staff were ordered to treat Chinese visitors differently after the appointment of a new general manager in December.
"The new manager ordered us to take away hot water kettles from Chinese guests' rooms and keep them in European guests' rooms," Zhao wrote in his statement on a Chinese microblogging site.
(Liberty Times)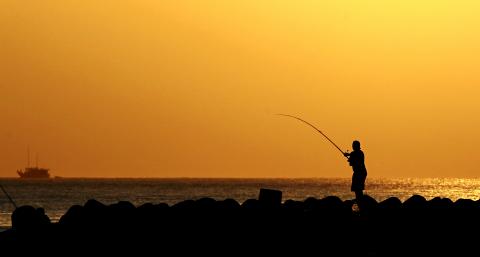 A man fishes on a beach in Male, the Maldives on Feb. 12 last year. 一名男子去年二月十二日,在馬爾地夫馬列的一處海灘上釣魚。
Photo: Reuters
照片:路透
根據多家中國旅行業者表示,想預訂馬爾地夫假期的泡麵粉絲應再考慮考慮。部分高級度假中心已停止提供中國旅客熱水,以免他們為了吃泡麵而不享用餐點與客房服務。
當從去年十月到今年二月間任職於馬爾地夫北部的五星級度假飯店「依露薇莉海灘屋」(TBHI)的前任賓客服務經理趙建科(譯音)張貼聲稱該度假中心的歧視性做法後,怒火與抵制呼籲便在中國社交網站上爆發開來。
許多原本打算前往當地度假的中國遊客表示,他們不會去這個位於印度洋的島嶼國家度假,直到TBHI正式道歉。
趙建科告訴南華早報網,該飯店在去年十二月任命新任總經理後,工作人員就被下令對中國遊客做出差別待遇。
趙建科在類似推特的中國社群網站聲明:「新經理命令我們把熱水壺從中國客人的房裡拿走,歐洲客人房裡(的水壺)則維持不動。」
(自由時報/翻譯:張沛元)
Publication Notes
TODAY'S WORDS 今日單字
1. think twice idiom
三思 (san1 si1)
例: You should think twice before marrying that man.
(你想清楚再嫁給那男人。)
2. prevent v.
避免;阻止 (bi4 mian3; zu2 zhi3)
例: There is nothing you can do to prevent me from leaving.
(你做什麼也無法阻止我離去。)
3. take away v. phr.
拿走;帶走 (na2 zou3; dai4 zou3)
例: The robber has taken everything valuable away from the house.
(強盜已將屋內所有值錢的東西拿走了。)
Comments will be moderated. Keep comments relevant to the article. Remarks containing abusive and obscene language, personal attacks of any kind or promotion will be removed and the user banned. Final decision will be at the discretion of the Taipei Times.