Rights advocate missing in China: family, friends
A former Democratic Progressive Party staffer and human rights advocate is missing after traveling to China on Sunday, sparking concern among family and friends that he might have been kidnapped by the Chinese authorities following Taiwan's crackdown on Chinese spies.
Lee Ming-che (李明哲), who works at Taipei's Wenshan Community College, was first reported missing on Monday by the US-funded news outlet Radio Free Asia (RFA), which said Lee went to the Chinese mainland through Macau on Sunday morning, where he made a last telephone call to a friend, Chinese writer Liu Ermu (劉爾目).
The RFA quoted Liu as saying he was worried that Lee had been "put under the control" of Chinese authorities because Lee is known to have been closely following Chinese human rights issues.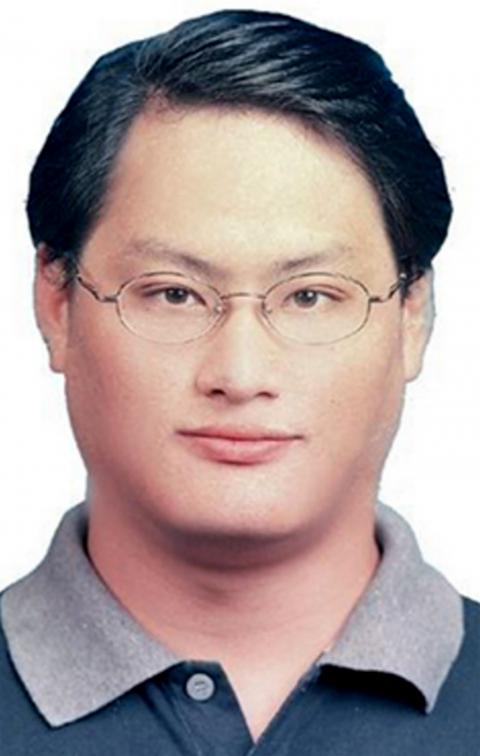 A Facebook grab shows former Democratic Progressive Party staffer and human rights advocate Lee Ming-che in an undated photograph.
Lee's wife said he had planned to go to Guangdong Province to seek medical assistance for his mother-in-law.
Lee was scheduled to stay at a hotel in Guangzhou on Sunday night, but did not check in and his telephone has since been turned to voicemail mode, Liu said.
Lee has made various exchanges with Chinese non-governmental organizations (NGOs), his friends said.
Some of his friends said they are afraid he has been arrested by Chinese authorities on fraudulent charges or that it was a countermove by Beijing following Taiwan's arrest of a former Chinese student on espionage charges.
Cheng Hsiu-chuan (鄭秀娟), the president of the community college who has maintained close contact with Lee's family, on Tuesday said that the Beijing government has stepped up its surveillance and control over representatives and employees of workers of Chinese NGOs this year.
Cheng said Lee's family and friends, who have been trying to ascertain his whereabouts with the help of Chinese NGOs, are bracing for the possibility that Lee has been detained for "political" reasons.
The Mainland Affairs Council said it had sought assistance from Macau's government and police, which said Lee entered the mainland from Zhuhai, Guangdong, at 11:51am on Sunday, but there is no record of him checking in at the hotel or being arrested.
The council said that as of Tuesday night, it had not received any report about Lee being detained.
Straits Exchange Foundation spokesperson Lee Li-jane (李麗珍) said the foundation had contacted China's Association for Relations Across the Taiwan Straits, as well as the local government, police and Taiwanese businesspeople associations in China for help locating Lee Ming-che.
The foundation has also asked the Criminal Investigation Bureau to seek the Chinese Ministry of Public Security's cooperation in locating Lee Ming-che, the spokesperson said.
Additional reporting by Alison Hsiao
Comments will be moderated. Keep comments relevant to the article. Remarks containing abusive and obscene language, personal attacks of any kind or promotion will be removed and the user banned. Final decision will be at the discretion of the Taipei Times.