Lo Fu-chu warrants issued
Former independent legislator Lo Fu-chu (羅福助) failed to report to the Taipei District Prosecutors' Office yesterday to begin serving a four-year prison term, the office said, adding that Lo might be placed on the wanted list by last night.
The office said it received a petition from Lo yesterday asking for a reprieve so that he could file an extraordinary appeal and take care of some business matters.
Prosecutors rejected his appeal and issued 22 warrants for his arrest.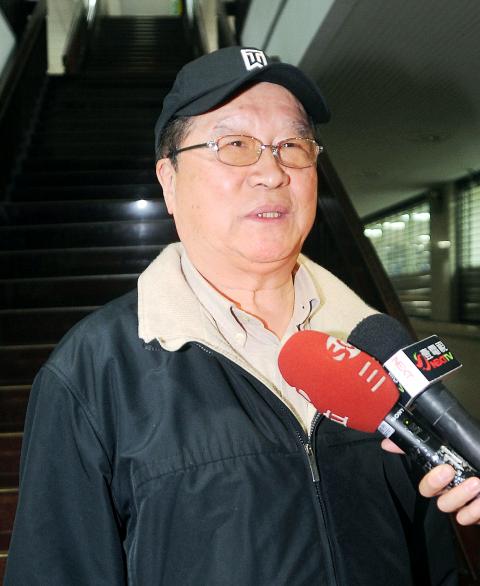 Lo Fu-chu.
Taipei Times file photo
Lo has not been seen in public for nearly a month, despite law enforcement officers' efforts to track him down.
Prosecutors said they may put him on the wanted list and confiscate his NT$10 million (US$339,000) bond.
The statute of limitations would not run out on Lo's case until December 2030, when he will be 87, the office said.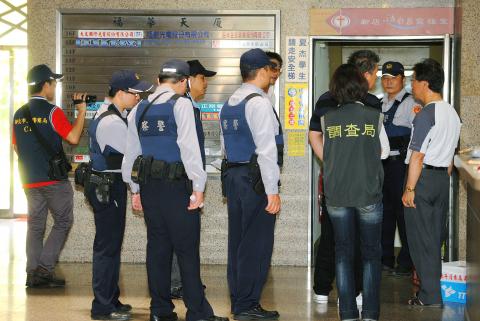 Police and investigators search for former independent legislator Lo Fu-chu, who remains at large, at his residence in Sindian District, New Taipei City, yesterday.
Photo: Liao Chen-huei, Taipei Times
Local media reports said Lo might have fled the country after Tomb Sweeping Day on April 4 and could be in either China or Australia, where he has many friends and relatives, or in the US. He is also believed to have invested in a hotel in Shanghai.
Lo, a controversial figure, was imprisoned for more than three years in 1984 for ties to the Celestial Way (天道盟) gang and detained in 2002 for four months for suspected fraud and embezzlement.
He began serving in the legislature in 1996 and was re-elected to another term in 1999, during which he became an independent lawmaker.
On March 28, the Supreme Court sentenced him to four years in prison and fined him NT$6 million for stock manipulation, document forgery and money laundering under the Securities and Exchange Act (證券交易法) and the Business Accounting Act (商業會計法).
Comments will be moderated. Keep comments relevant to the article. Remarks containing abusive and obscene language, personal attacks of any kind or promotion will be removed and the user banned. Final decision will be at the discretion of the Taipei Times.