Film Festival: Get your scare on
Golden Horse Fantastic Film Festival returns with a lineup of horror and zombie movies
Nazi zombies, an Iranian vampire and a gang of canine rebels are among the curious characters that take center stage at the Golden Horse Fantastic Film Festival (金馬奇幻影展), which celebrates its sixth edition this year with a lineup of more than 45 genre flicks, B movies and cult films.
A spinoff of the established Taipei Golden Horse Film Festival (台北金馬影展), it has quickly gained popularity by focusing on the wacky, bloody and sexy aspects of cinema.
NAZI-ZOMBIES AND VAMPIRES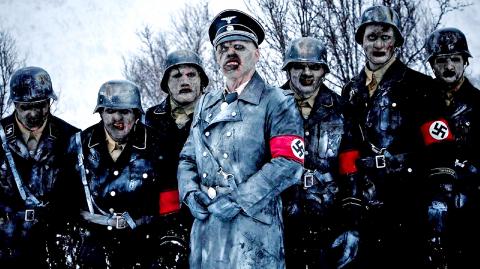 Tommy Wirkola, Dead Snow; Red vs Dead.
Photo courtesy of the Golden Horse Fantastic Film Festival
For horror fans, Dead Snow; Red vs Dead is the highly anticipated sequel to director Tommy Wirkola's gore zombie flick Dead Snow, which centers on a group of students fighting their way out of a Nazi zombie-infested forest in Norway.
Billed as the first Iranian vampire Western, A Girl Walks Home Alone at Night centers on a lonely, Persian-speaking vampire stuck in a dead-end Iranian town called Bad City.
In Oscar-winning documentary Citizenfour, a real-life thriller is unfolded after director Laura Poitras was contacted by Edward Snowden, revealing himself as an analyst wanting to explore the massive surveillance of Americans by the National Security Agency. In the Cannes-winning White God, human folly is examined through a gang of dogs that rise up against their human oppressors.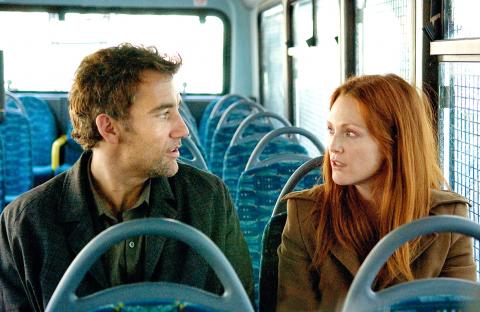 Alfonso Cuaron, Children of Men.
Photo courtesy of the Golden Horse Fantastic Film Festival
Apart from new works, festival-goers have a chance to see popular past films by big-name directors that have not been shown in theaters in Taiwan until now. Selected films include Spike Jonze's 2009 Where the Wild Things Are, a cinematic adaptation of the 1963 children's picture book of the same title, and Alfonso Cuaron's Children of Men, a sci-fi flick starring Julianne Moore and made seven years before Gravity.
WES ANDERSON RETROSPECTIVE
This year's highlights also include a Wes Anderson retrospective that spotlights the American virtuoso's whimsical cinematic world with six films, including the director's debut feature Bottle Rocket (1996) and his animated work Fantastic Mr Fox (2009).
■ The festival begins today and runs through April 19 at the Taipei Shin Kong Cineplex (台北新光影城), 4F, 36, Xining S Rd, Taipei City (台北市西寧南路36號4樓). Tickets are NT$180, available at the door or through ibon kiosks at 7-Eleven stores. For more information, visit the event's bilingual site at www.ghfff.org.tw.
Comments will be moderated. Keep comments relevant to the article. Remarks containing abusive and obscene language, personal attacks of any kind or promotion will be removed and the user banned. Final decision will be at the discretion of the Taipei Times.