CD reviews
LIGHTNING BOLT, by Pearl Jam, Monkeywrench
"All the demons used to come round," Eddie Vedder sings in Future Days, the ballad that closes Lightning Bolt, Pearl Jam's 10th studio album. "I'm grateful now they've left." Well, not entirely: Pearl Jam still needs something to brood about.
Lightning Bolt (Monkeywrench) is Pearl Jam's current answer to the open question of how to create honest rock as a grown-up. The music that has made Pearl Jam an arena headliner for two decades, with a huge and loyal following, is based on churning and seething, on Vedder's mournfully forthright voice and on tensions that often explode into choruses of desperate affirmation. With songs about self-doubt, loss, abusive relationships and political fury, Pearl Jam nevertheless turned out to be the one stable band (give or take a drummer) among the major pioneers of grunge; its members have prospered and settled down.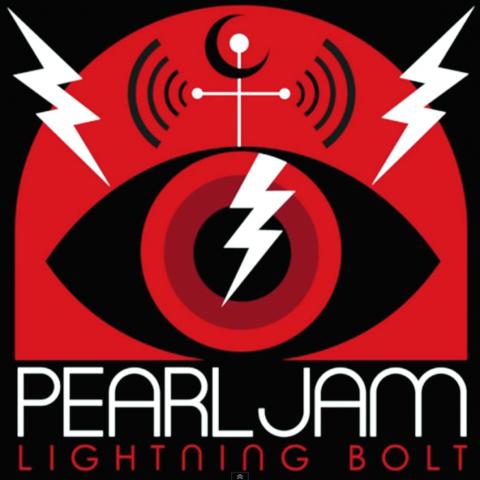 LIGHTNING BOLT, by Pearl Jam.
But complacency would undermine Pearl Jam's music. So Vedder continues to ponder and agonize: this time, often, over mortality and faith. "Go to Heaven, that's swell/ How you like your living in Hell?" he taunts in the punky Mind Your Manners. He warns humanity against arrogance and shortsightedness in Infallible, as the music hints at the Beatles' Magical Mystery Tour. The eerie, gorgeous Pendulum suspends Vedder's voice amid echoing keyboards and guitar as he sings about looming despair. But he also finds euphoria, a oneness with Nature and spirit, as major chords peal all around him in Swallowed Whole.
Lightning Bolt is not as raw or reckless as the music Pearl Jam made in the 1990s; it also trades away the rough-and-ready sound of Pearl Jam's previous album, Backspacer from 2009. With the producer Brendan O'Brien, Pearl Jam now offers some of the most unrepentantly pretty arrangements in the band's entire catalog; Sirens, an apologetic love song that also warns, "We live our lives with death over our shoulders," has the sheen of Hotel California.
Whether he's singing a ballad or a rocker, Vedder carefully outlines the melodies, no matter how worked up he gets (and he does). Even when the music goes hurtling forward, in hard-riffing songs like Getaway, My Father's Son and the album's peak, Lightning Bolt itself, what comes across is the teamwork of musicians who have been working in tandem for decades. They're grown-ups with fewer demons and more polish, but they're still pushing themselves.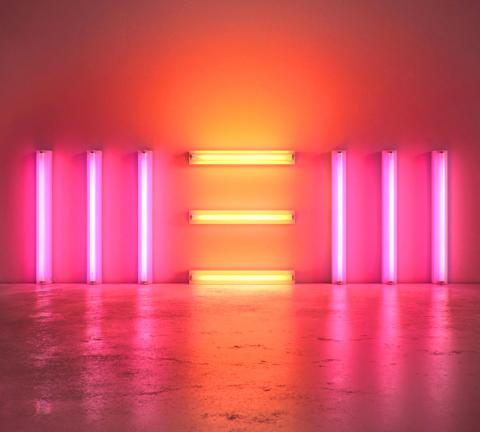 NEW, by Paul McCartney.
NEW, by Paul McCartney, MPL/Hear Music/Concord
Love reigns on New, Paul McCartney's first solo album of new pop songs in six years (although he hasn't been idle in between). His 2007 album, Memory Almost Full, pondered mortality and the past. New is friskier. While some songs toy with echoes of the Beatles — and who's more entitled to do so? — McCartney, 71, chooses to look ahead, offering affection and benedictions.
The title song on New works the album's past-and-present balancing act superbly. Its music-hall bounce and descending chords recall Penny Lane, but the melody sails toward Beach Boys-like vocal harmonies and a playful closing chorale, and the gratitude in the lyrics is palpable. It's followed by a more contemporary-sounding (but also neo-psychedelic) song that's equally memorable: Appreciate, with booming drums, washes of synthetic chords, loops of sound effects and sudden bursts of backup vocals, while McCartney counsels, "When you're left for dead, in the middle of a crisis/You must appreciate the day."
McCartney had four producers on New: Paul Epworth (who works with Adele), Mark Ronson (Amy Winehouse), Ethan Johns (Laura Marling, Ryan Adams) and Giles Martin (the son of the Beatles' producer, George Martin, and the catalog expert who mixed the Beatles mashup for Cirque de Soleil's Love).
They're not predictable; Martin, though steeped in Beatles lore, produced both Appreciate and Looking at Her, a tale of infatuation that moves in and out of the electronic. Johns excels with acoustic instruments in real time, but he also produced Hosanna, a devotional love song with swells of droning tape loops. The songs are full of contrasts. It's easy to imagine McCartney gathering his favorite phrases from assorted works in progress and challenging himself to pull the miscellanies together.
Throughout New, McCartney calls for love and kindness. "Keep on sending your love," he urges in Save Us, the lean and insistent rocker that opens the album; "Do some good before you say goodbye," he counsels in Everybody Out There, which has a touch of REM's folk-rock.
But in Early Days, McCartney lets his perpetual boyishness fall away. To a folky tune akin to Mother Nature's Son, he recalls the very beginnings of his pop career. His voice isn't entirely smooth; there's a scratch in it, and a little peevishness as he complains about retrospective credit for Beatles achievements: "Everybody seems to have their own opinion, who did this and who did that." It's a reminder that his usual charm isn't as effortless as his melodies can make it seem.
Comments will be moderated. Keep comments relevant to the article. Remarks containing abusive and obscene language, personal attacks of any kind or promotion will be removed and the user banned. Final decision will be at the discretion of the Taipei Times.