15th Taipei Film Festival
This year's festival, which begins on June 28, strives to bring more focus on its international new director competition
From Paris, Berlin, London to Moscow, Jerusalem and Kyoto, films from cities around the world have formed the backbone of the Taipei Film Festival (TFF, 台北電影節), which is consequently known for its focus on international cinema. But fewer people know that TFF is also Taiwan's first truly international film competition aiming to discover and support new talents.
To the festival organizers, the competition is what distinguishes TFF from others and reflects its spirit.
"We are looking for works that, despite their flaws and immaturity, show creativity and potential. They can have strong images, great narrative rhythm or make the best of whatever resources at hand," program director Steve Tu (塗翔文) told the Taipei Times.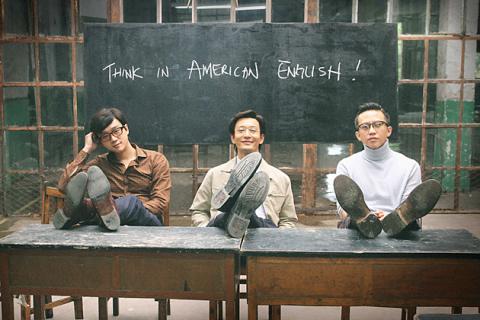 Peter Ho-sun Chan, American Dreams in China.
Photo courtesy of Taipei Film Festival
NEW TALENTS
Now in its ninth edition, the competition is open to filmmakers' first or second features and hands out a top prize of NT$600,000 for its New Talent Award and NT$300,000 for a special jury prize. This year, 12 films out of the nearly 400 entries made it through to the competition.
Many of the selected works by new talents tell stories of youth and explore youthful aspirations and predicaments. Baby Blues from Poland, for example, focuses on a 17-year-old single mother's struggle to rear her baby while dealing with her drug and alcohol use. Youth by Israeli director Tom Shoval spins an absorbing yarn about two teenage brothers' amateur plan to save their family from ruin by kidnapping a rich schoolgirl that inevitably goes wrong.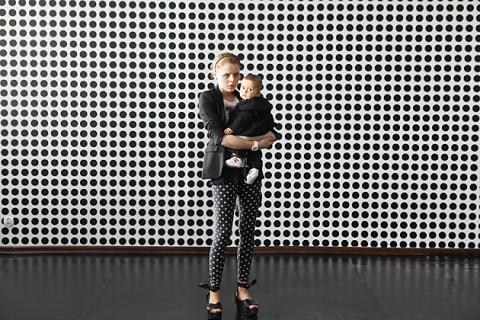 Kasia Roslaniec, Baby Blues .
Photo courtesy of Taipei Film Festival
In spite of the amount of effort invested in building the program, the international competition has yet to gain popularity among local audiences who favor "established directors and big-name actors," Tu says. To improve the situation, festival organizers have tried to bring attention to the program through various mediums ranging from festival guides and press communications to forums. Filmmakers for each selected film are invited to attend the festival, meet audiences and hold question-and-answer sessions; their films are shown at the festival's main venue, Taipei Zhongshan Hall, and given prime-time slots.
BOX OFFICE MADNESS
Another difficulty faced by the festival this year is the lack of quality Taiwanese productions that can compete with the select films from around the world in the international competition. For Tu, it reflects the direction the Taiwanese cinema has been heading in recent years.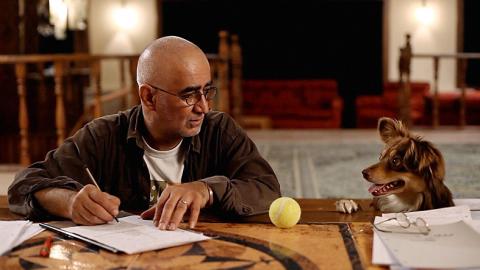 Jafar Panahi, Closed Curtain .
Photo courtesy of Taipei Film Festival
"The number of productions increases; audiences come back, and more money and investment go in. They are all positive changes. But there are also worries that now we care only about the box-office. People make similar things and copy movies that sell," he says. "When you place Taiwanese film among international work, the gap is immediately obvious."
The only able local contender in the competition is Tomorrow Comes Today (你的今天和我的明天) by up-and-coming director Chen Ming-lang (陳敏郎). Through two parallel storylines about a young Taiwanese man searching for his mother in New York City with a photograph of Marlene Dietrich and his white neighbor, the film probes into the realm of existential solitude that recalls Tsai Ming-liang's (蔡明亮) cinematic oeuvre.
Similarly, the program on Wang Bing's (王兵) work provides an antidote to Taiwanese documentary films that are all too often audience-flattering, narrative-driven and have "much more dramatic power than fictional films." A leading figure of the Chinese independent cinema, Wang received international recognition with his 2003 nine-hour epic documentary West of the Tracks (鐵西區), which chronicles the slow death of the factory towns in China's northeast as the communist nation made its transition from a state-run economy to a free market. Three Sisters (三姊妹), the director's latest, continues his profound observation on contemporary Chinese society by following the poverty-stricken lives of a peasant and his three little daughters.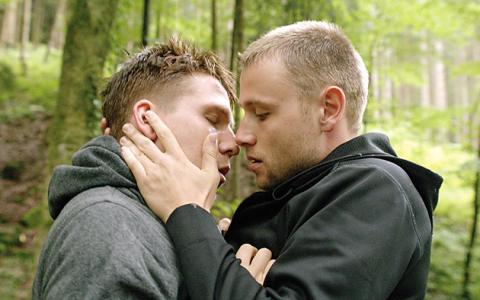 Stephan Lacant, Free Fall .
Photo courtesy of Taipei Film Festival
TURKISH DELIGHT
This year's national spotlight is on Turkey, with a special focus on the new wave Turkish cinema, which emerged in the mid-1990s. The selected works by key figures of the new wave movement include Dervis Zaim's 1996 Somersault in a Coffin, Nuri Bilge Ceylan's debut feature The Small Town in 1997 and Zeki Demirkubuz's Fate (2001).
Festival organizers have also put together a mini-retrospective on female director Yesim Ustaoglu, noted for her sober and sometimes poetic meditation on Turkey's history and socio-political realities. Journey to the Sun (1999), for example, follows a young Turkish man's journey to bring the body of his dead Kurdish friend to his home near Iraqi border.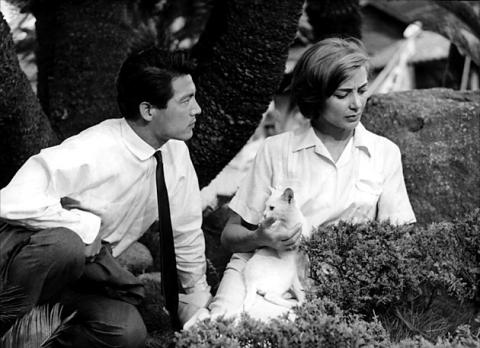 Alain Resnais, Hiroshima mon amour.
Photo courtesy of Taipei Film Festival
For cinephiles, TFF offers a number of new works by international auteurs including Iranian filmmaker Jafar Panahi's Closed Curtain and Mekong Hotel by Apichatpong Weerasethakul. The much anticipated Before Midnight will be shown together with the first two installments of Richard Linklater's Before trilogy that periodically follows the ever-developing relationship between the extremely loquacious and intelligent Jesse (Ethan Hawke) and Celine (Julie Delpy).
This year's programs on cinematic classics contain Hou Hsiao-hsien's (侯孝賢) A Time to Live and a Time to Die (童年往事), All That Jazz by Bob Fosse, Federico Fellini's Fellini Satyricon and Alain Resnais' Hiroshima mon amour, which is showed both in 35mm and newly restored digital formats.
Featured filmmakers including 82-year-old French director Pierre Etaix, Ustaoglu, Wang from China and Hong Kong's Peter Ho-sun Chan (陳可辛) will attend the festival and discuss their works.
Yesim Ustaoglu, Journey to the Sun.
Photo courtesy of Taipei Film Festival
More information can be obtained through the event's Web site at www.taipeiff.org.tw.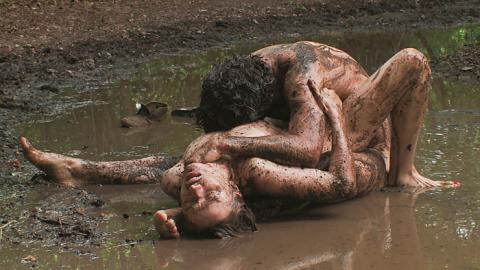 Jacques Doillon, Love Battles.
Photo courtesy of Taipei Film Festival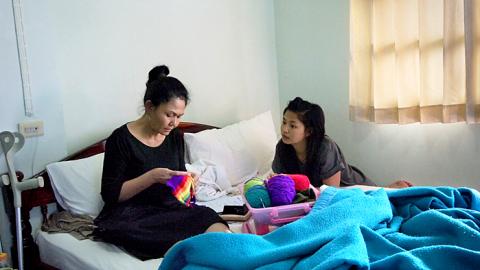 Apichatpong Weerasethakul, Mekong Hotel.
Photo courtesy of Taipei Film Festival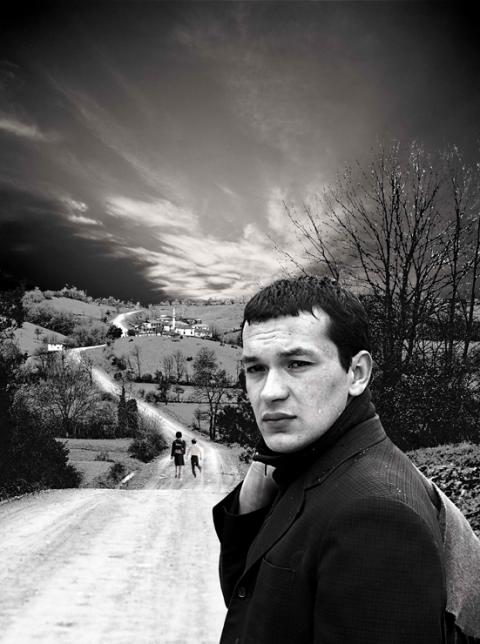 Nuri Bilge Ceylan, The Small Town.
Photo courtesy of Taipei Film Festival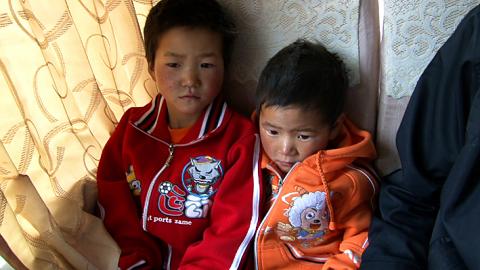 Wang Bing, Three Sisters.
Photo courtesy of Taipei Film Festival
Chen Ming-lang, Tomorrow Comes Today.
Photo courtesy of Taipei Film Festival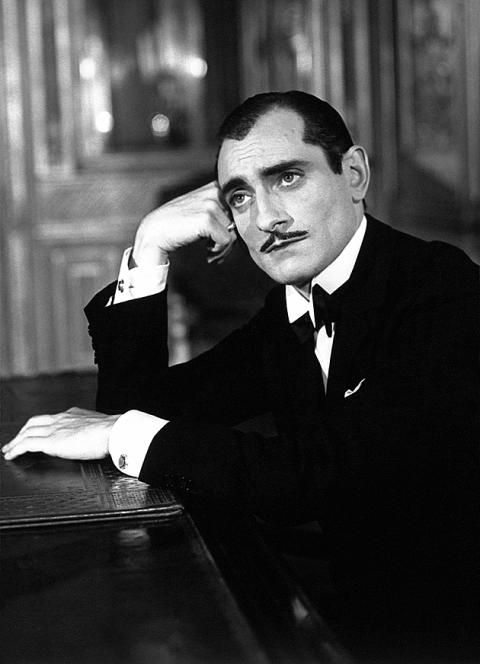 Pierre Etaix , Yo Yo.
Photo courtesy of Taipei Film Festival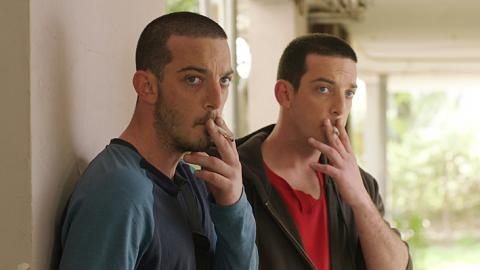 Tom Shoval, Youth.
Photo courtesy of Taipei Film Festival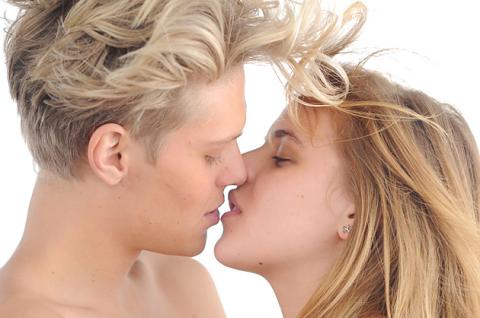 Jacek Borcuch, Lasting.
Photo courtesy of Taipei Film Festival
Publication Notes
Festival notes
What: 15th Taipei Film Festival (2013台北電影節)
When: June 28 to July 20
Where: Taipei Zhongshan Hall (台北市中山堂), 98 Yanping S Rd, Taipei City (台北市延平南路98號); Shin Kong Cineplex (新光影城), 4F, 36 Xining S Rd, Taipei City (台北市西寧南路36號4樓); Spot — Huashan Cinema (光點華山電影館), 1, Bade Rd Sec 1, Taipei City (台北市八德路一段1號)
Admission: Festival package of 10 tickets costs NT$1,699, weekday matinee screenings (before 6pm) cost NT$150 and weeknight and weekend screenings are NT$200, NT$180 for students and NT$100 for senior citizens aged 65 and up and people with disabilities. Tickets are available through 7-Eleven ibon kiosks
On The Net: www.taipeiff.org.tw
Comments will be moderated. Keep comments relevant to the article. Remarks containing abusive and obscene language, personal attacks of any kind or promotion will be removed and the user banned. Final decision will be at the discretion of the Taipei Times.