Porter without borders
Brook Hall has enlisted a mix of American and Taiwanese talents to headline a full production of Cole Porter's 'Anything Goes' for this year's National Concert Hall Christmas concert
Anything and everything goes for the National Concert Hall's annual Christmas concert this year. The cast and crew, led by director Brook Hall, are throwing tradition to the wind.
The Concert Hall has hosted a Christmas concert for several years, including revues produced by Broadway star Welly Yang (楊呈偉). This Christmas weekend, however, images of snow, reindeer and families gathered around a Christmas tree are out, replaced by an ocean liner, young lovers, tap-dancing sailors, mistaken identities and a mobster in disguise — the makings of a 1930s farce.
Cole Porter's musical Anything Goes (海上情緣), with British satirist P.G. Wodehouse contributing to the storyline, opened on Broadway in 1934 and in London the following year. The show has staying power: It was revived in New York in 1962 and on Broadway in 1987, has had two London revivals and been made into a movie twice (1936 and 1956).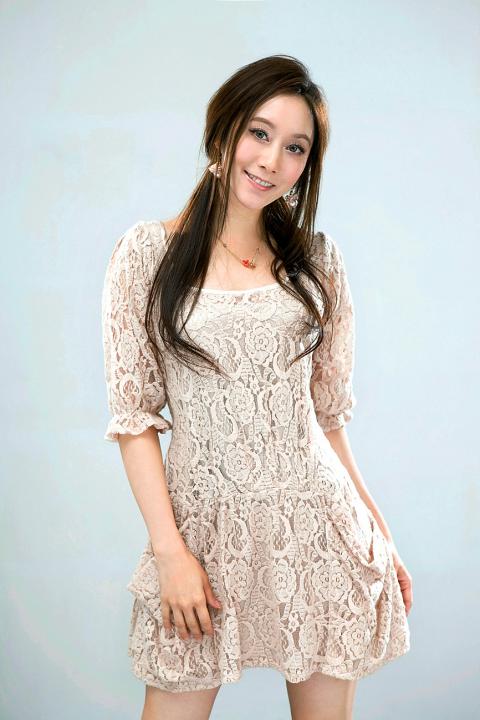 Taiwanese American pop singer eVonne Hsu
PHOTO Courtesy of the National Theater Concert Hall and Mandy Ga
A new production is headed for Broadway in April.
Even if you have never heard of Porter or seen the movies, some of the songs are familiar because they have been used in movies, TV shows and advertisements for decades.
Still, Anything Goes seems an unusual choice both for the National Theater Concert Hall administration and as a Christmas concert.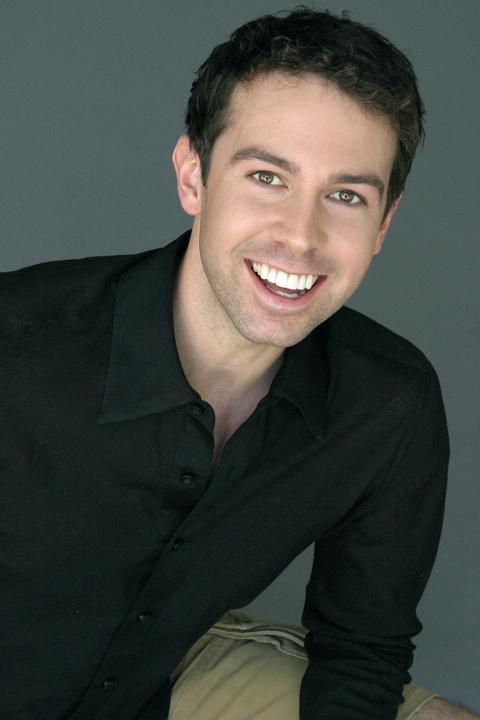 Broadway performer Jeremy Benton
PHOTO Courtesy of the National Theater Concert Hall and Mandy Ga
"I gave the NTCH a list of six people and shows, including a musical based on Irving Berlin's movie White Christmas. Everyone was really worried about replacing Yang's annual Christmas concert," Hall told the Taipei Times on Tuesday.
The show is a labor of love for Hall, who has lived in Taiwan for nine years, teaching musical theater, choreographing, performing and gradually making a name for himself as a director. He's convinced there is a market for English-language musicals performed by Taiwanese, even if many producers aren't so sure. Hall directed Smokey Joe's Cafe at the National Taiwan Arts Education Center theater in January last year, which helped him get in the door of the NTCH.
Talks about doing the Christmas show started in January.
"We found out in June or early July that we could do it [the Christmas show]. Then we secured the rights to Anything Goes. We might be the last regional version before the new Broadway show. We're using the version from the last time it was on Broadway [1987], when the story was updated a bit. It's just a farce, but relevant to today's audiences," Hall said.
It's a big production, headlined by a mix of Americans and Taiwanese, several of whom are familiar faces. Broadway performer Jeremy Benton will be starring as Billy Crocker, with Taiwanese American pop singer eVonne Hsu (許慧欣) playing his love interest Hope Harcourt. Jazz singer Mandy Gaines stars as Reno Sweeny, while Chen Chia-kuei (陳家逵) plays gangster Moonface Martin and Priscilla Chung (鍾天慧) plays his girlfriend Erma.
"I've been talking to Jeremy for the past four years about doing something here," Hall said. "I've known him for a long time. He directed me before his Broadway career ... He comes in four days before the show. He's parachuting in because he's working on a Broadway show right now and they're letting him go for a week to do this show."
Gaines, who has built a loyal following in Taipei and regionally through her almost yearly sojourns at Brown Sugar, Harry's Bar in Singapore and other venues, starred in Smokey Joe's and was eager for another chance to do musical theater. She arrived in Taipei on Sunday and was in the rehearsal studio the following day.
"Mandy came in and everyone's jaws dropped during her first rehearsal. Her energy is terrific," Hall said.
"Chen has performed with several other companies. He's just so funny," Hall said, adding that the comedic timing of Moonface Martin's role has to be just right and Chen has nailed it.
Heading into the final stretch, rehearsals are every day, all day.
Hall admits that much of his stress is self-imposed, since he was the one who wanted to do a full production.
"We're giving them [NTCH] much more than they asked for. I want to show them what's possible. I think we're really going to amaze them," he said.
After all, it's not every day that you get to see a chorus line tap dancing in the Concert Hall.
"You have to have the tap," Hall said.
Publication Notes
Performance Notes:
WHAT: Christmas Concert — Anything Goes (海上情緣)
WHERE: National Concert Hall (國家音樂廳), 21-1 Zhongshan S Rd, Taipei City (台北市中山南路21-1號)
WHEN: Dec. 24 and Dec. 25 at 7:30pm
ADMISSION: Tickets are NT$800 to NT$2,500, available at the NTCH box office or online at www.artsticket.com.tw
Comments will be moderated. Keep comments relevant to the article. Remarks containing abusive and obscene language, personal attacks of any kind or promotion will be removed and the user banned. Final decision will be at the discretion of the Taipei Times.