[REEL NEWS]
ith splendid timing, Filmfest Munich opens today with French director Laurent Cantet's film Entre les murs (The Class) a surprise winner of the Golden Palm at this year's Cannes festival.
Landing the rights to a highly praised film was a feather in the cap of Munich festival director Andreas Stroebel, who selected the film on its merits, who had no way of knowing that it would later go on the win the coveted award in Cannes.
The opener will lead the way to an impressive battalion of international and domestic pictures with about 237 from 41 countries to be screened at the festival under the slogan, We Love Cinema.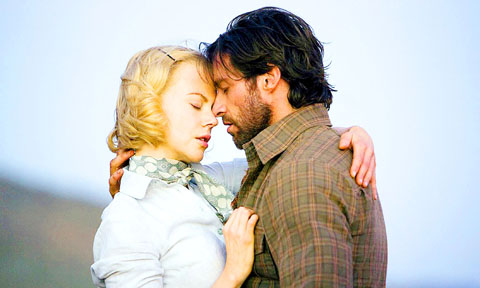 Nicole Kidman falls for a rugged drover in the soon-to-be-released Australia.
PHOTO: EPA
The movies are to shown as part of the festival's range of sections, which include focuses on New German Cinema, American independents, New French Cinema and Latin American Cinema.
This year's Year of the Dragon section, which showcases Asian cinema, features a number of young Chinese directors who bypass the established system in favor of very personal, often politically subversive films.
The festival's international section features films from over 40 nations, among them Syria, Malaysia, India, Turkey, Denmark, Holland, Iraq, Belgian, Sweden Italy, Spain, Austria, Canada, and the US, two special sections pay tribute to South America and Asia.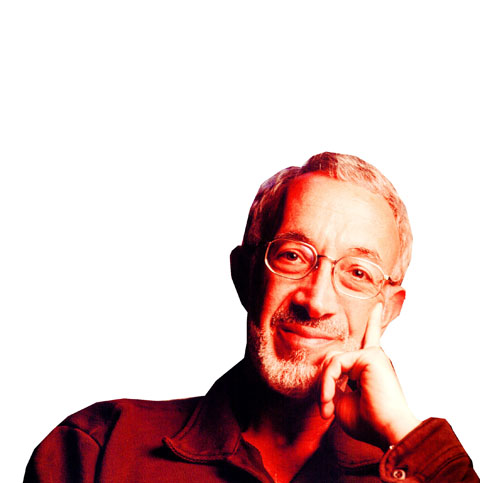 Special effects and makeup artist Stan Winston succumbed to cancer on Sunday.
PHOTO: AP
US actress and singer Queen Latifah sued a small film production company that helped finance the movie The Perfect Holiday on Wednesday, saying she had not been paid any money for the film.
Lawyers for Queen Latifah, an Academy Award-nominated actress and Grammy Award-winning singer whose real name is Dana Owens, said in a lawsuit filed in Manhattan federal court the California-based company, Perfect Christmas Productions, had breached her contract and owed her US$275,000 for a cameo role in the film.
The Perfect Holiday, which was also produced by Owens, 38, was released in December 2007, starring Terrence Howard and Gabrielle Union. It grossed more than US$5.8 million by this February, in the US, according to Box Office Mojo.
The lawsuit said Perfect Christmas Productions was believed to have been paid several million dollars by third parties for The Perfect Holiday, which was originally known as Perfect Christmas.
The American Film Institute has named its top films of all times in 10 different genres, allowing it to honor movies such as The Wizard of Oz, which won the fantasy category, and The Godfather, which topped the category for gangster films.
But there was no room for Citizen Kane, widely regarded as the best film of all time, which failed to top any of the 10 sections.
Snow White was named as best animated film, ahead of Pinocchio, Bambi and The Lion King, while Charlie Chaplin's City Lights was chosen as the best romantic comedy, beating out Woody Allen's Annie Hall.
The Searchers outgunned High Noon for the title of best Western, while Raging Bull beat out Rocky for best sports movie. Alfred Hitchcock's Vertigo was named best mystery, while 2001: A Space Odyssey topped the sci-fi section. To Kill a Mockingbird was the best courtroom drama and Lawrence of Arabia was the best epic.
The winners were chosen by actors, filmmakers, critics and others in Hollywood from ballots that included 50 nominees in each genre.
An epic Australian outback movie starring Oscar-winning actress Nicole Kidman and Hugh Jackman will spearhead a new tourism campaign designed to recapture the country's "mojo" and lure more visitors Down Under.
Titled Australia and directed by flamboyant home-grown director Baz Luhrmann, the US$122 million film follows an English aristocrat (Kidman) who inherits a sprawling property and falls in love with a rugged drover (Jackman).
With sweeping Outback scenery and set in northern Australia on the eve of World War II, Australia will see Kidman and Jackman take 2,000 cattle overland and caught in the wartime bombing of Darwin by the Japanese.
"This movie will potentially be seen by tens of millions of people and it will bring to life little-known aspects of Australia's extraordinary natural environment, history, and indigenous culture," Tourism Minister Martin Ferguson said at the weekend.
Tourism Australia will kick off an international marketing campaign to coincide with the film's planned release in November, Ferguson said. The epic was tipped to bring the biggest boost to tourism since Crocodile Dundee in 1986.
Some cinema critics have predicted the film will be an amalgam of Australian cliches.
Australia's government recently dumped the controversial US$170.5 million "Where the bloody hell are you?" tourism campaign featuring a bikini model, which was banned in Britain and Canada.
Pioneering special effects and makeup artist Stan Winston, a four-time Oscar winner who transformed Arnold Schwarzenegger into The Terminator and brought dinosaurs to life in the Jurassic Park films, has died at age 62 of multiple myeloma, a cancer of blood plasma cells, his studio said on Monday.
Winston, whose studio's work was on display in the high-tech armored suits worn by Robert Downey Jr in the blockbuster Iron Man, died at home in Malibu, California, on Sunday surrounded by family.
Comments will be moderated. Keep comments relevant to the article. Remarks containing abusive and obscene language, personal attacks of any kind or promotion will be removed and the user banned. Final decision will be at the discretion of the Taipei Times.