Reel news
Emotional Arithmetic, a drama about three Holocaust survivors who reunite after 40 years apart, will be the closing film at this year's Toronto International Film Festival, organizers announced Wednesday.
The film, shot in Quebec, portrays three children bonding in a detention camp on the outskirts of Paris during World War II.
They separate after surviving the ordeal but eventually reunite as adults at a dinner party in Canada.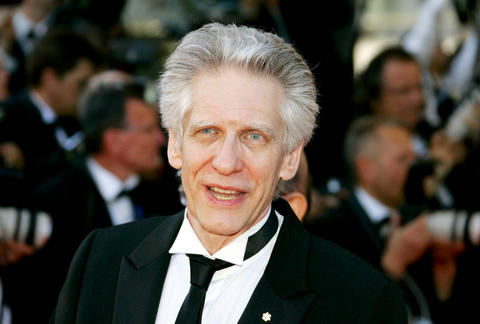 Canadian director David Cronenberg, aka the 'Baron of Blood,' at Cannes.
PHOTOS: AP
"The inclusion of this powerful film reflects the robust nature of our industry,'' festival co-director Noah Cowan said in a release.
Emotional Arithmetic is based on a novel of the same name by the late Canadian writer Matt Cohen.
Directed by Paolo Barzman, the film stars Irish actor Gabriel Byrne, American actress Susan Sarandon and Swedish star Max von Sydow as the long-lost friends.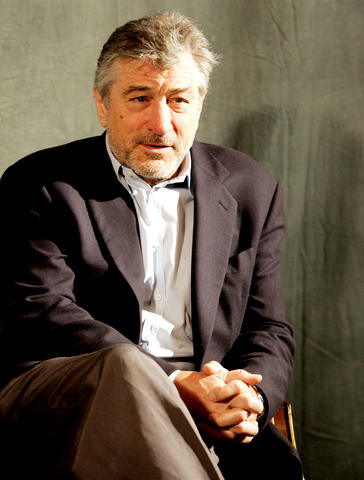 Robert De Niro will tackle Chairman Mao.
Christopher Plummer plays Sarandon's husband, and Canadian actor Roy Dupuis plays their son.
A launching pad for Hollywood's fall releases and awards contenders, the Toronto festival is where Jamie Foxx became Ray Charles in Ray, Eminem went from rapper to movie star in 8 Mile and Denzel Washington turned director with Antwone Fisher. The inclusion of Emotional Arithmetic comes one day after festival organizers held a news conference to announce the full slate of Canadian films, which will include David Cronenberg's Eastern Promises and Denys Arcand's Days of Darkness.
Meanwhile, in Saudi Arabia, hosting a film festival is controversial.
The screen got bigger this year and the luminaries slightly more illustrious.
Saudi Arabia, a country so socially conservative that it has no public cinemas, launched its second film festival this week with small but significant steps to overcome religious objections and follow the example of other Gulf Arab states where the public flocks to movie theaters.
"Of course, any time there is something like this going on I consider it a step forward, no matter how small the step is," said Dima Akhwan, a student studying in the US.
"This is something that fills young people's spare time. There isn't a single girl from my generation I know who doesn't want there to be cinemas here."
Saudi Arabia had some theaters in the 1970s but its powerful clerical establishment later managed to snuff the industry out, reflecting rising Islamist influence throughout the Arab region.
But in recent years dozens of young Saudis have begun making movies, running to catch up with their cousins in the United Arab Emirates, Bahrain and Kuwait where films are made, festivals held, and theaters filled.
As Saudi Arabia's most liberal city, Jeddah is trying to push the boundaries with this week's cinematic offerings - though even the phrase "film festival" is still seen as too provocative.
"We hope this will be the beginning of creative and entertaining communications in harmony with the values and understandings of our society," said Jeddah mayor Adel Fakieh, choosing his words carefully at the opening of its Festival of Visual Art on Wednesday evening.
Nineteen Saudi films are competing for prizes for the first time in Saudi Arabia, alongside films from Kuwait, Bahrain, the UAE, Russia and Japan. Many are amateurish, but show a desire to explore an artistic medium long out of reach.
Moving from religious to political fanaticism, the rise of Mao Zedong (毛澤東) and communism in China is to be brought to the big screen by actor-director Robert De Niro, entertainment press reported this week.
The Oscar-winning star of Taxi Driver and Raging Bull has secured the rights to Chasing the Dragon: A Veteran Journalist's Firsthand Account of the 1949 Chinese Revolution written by reporter Roy Rowan, Variety reported.
Rowan, a former Shanghai-based correspondent for Time and Life who was one of the few Western journalists reporting from inside China at the time of Mao's rise to power, will act as a consultant on the film.
Filming was set to begin next week on The Hurt Locker, a Hollywood drama about the travails of a US army unit beset by bombers and snipers in Iraq, US entertainment media reported this week.
The movie, starring Jeremy Renner, Anthony Mackie and Brian Geraghty and directed by Katherine Bigelow, follows an elite army explosive ordinance disposal team in present-day Baghdad.
Filming will take place in Jordan and Kuwait on the movie, which is inspired by actual events as well as recently declassified information, according to the Hollywood Reporter.
"It's the first movie about the Iraq War that purports to show the experience of the soldiers," script writer Mark Boal told the Hollywood Reporter from Jordan.
Comments will be moderated. Keep comments relevant to the article. Remarks containing abusive and obscene language, personal attacks of any kind or promotion will be removed and the user banned. Final decision will be at the discretion of the Taipei Times.