Planet Pop
Vietnamese police want to talk to Gary Glitter about reports the shamed British glam rocker was seen with girls as young as 15 at a villa he rented, a government spokesman said on Thursday. The communist southeast Asian nation's official Thanh Nien youth newspaper quoted neighbors in the southern resort town of Vung Tau as saying Glitter -- whose real name is Paul Francis Gadd -- had taken home several girls aged 15 or under.
A Belgian songwriter has won a court battle against pop star Madonna after accusing her of plagiarizing one of his songs for her 1998 hit single, Frozen, his lawyer said. Salvatore Acquaviva's lawyer said a court in the southern Belgian town of Mons had ordered the country's music stores to withdraw the record from their shelves within the next 15 days.
Meanwhile, in Britain many newspapers hailed the singer's brief return to the stage.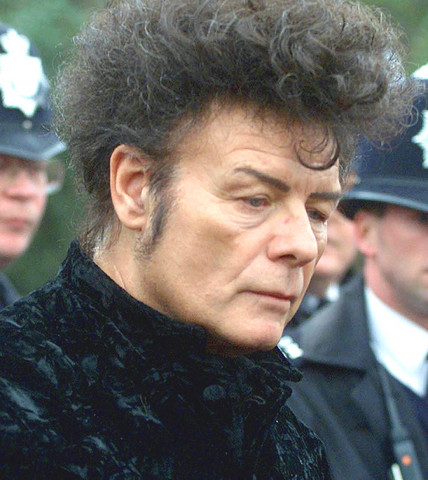 Gary Glitter's neighbors have been keeping an eye on the wayward rocker.
PHOTO: EPA
Madonna sang five songs, including four from her new album Confessions on a Dance Floor, at the Koko club in north London, the venue where she gave her first British performance in 1983.
The final song was Everybody, the song she performed that night.
"The promised brevity only made the show more desirable," the Evening Standard said.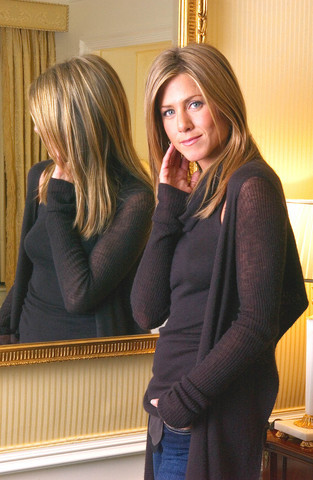 GQ magazine proclaimed actress Jennifer Aniston ``Man of the year.''
PHOTO: AP
Fans queued outside overnight last Monday to be one of the 200 let in for free to join the 1,500 ticket winners and celebrities, including actress Gwyneth Paltrow, singer-turned-activist Bob Geldof, and the groups New Order and the Pet Shop Boys.
A panoply of top music stars are due to appear in a charity tribute to soul legend Stevie Wonder, according to reports.
The Dec. 10 Grammy Jam in Los Angeles will feature performances by Eric Benet, Herbie Hancock, Aaron Neville, guitarist Slash, George Benson, George Duke, Josh Groban, Raphael Saadiq, Hootie and the Blowfish, and Ray Parker Jr. among others.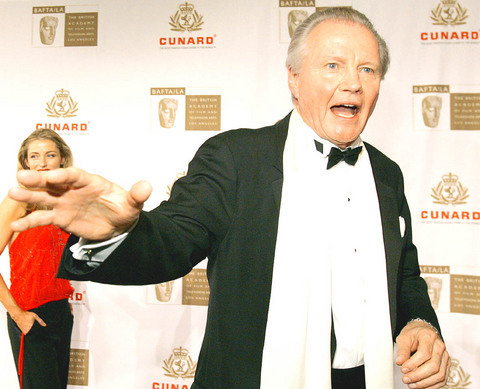 Jon Voight charmed the pontiff with his acting abilities.
PHOTO: REUTERS
All proceeds will benefit the Entertainment Industry Foundation's National Arts and Music Education Initiative.
Residents of San Francisco have bombarded city hall with complaints after a concert by the Rolling Stones was heard throughout the city, the San Francisco Chronicle reported.
One complaint suggested that the volume was so loud because of the advanced age of the band members, led by singer Mick Jagger, 62.
"Just because they're too old to hear their music doesn't mean (it) has to be so loud," said resident Ted Weinstein.
Oscars organizers on Wednesday announced that veteran producer Gil Cates would captain the world's top movie awards for the 13th time next March.
Cates has produced more Oscar shows than anyone, with a dozen editions of the show -- which is telecast to up to a billion people across the globe -- to his credit since 1990.
Actress Jennifer Aniston has been named "Man of the Year" by GQ magazine, which lauded her poise, grace and good humor during her breakup with Brad Pitt.
In return for the honor Aniston posed naked on the cover of the upscale men's magazine, but gave a good example of her poise by managing to cover all her private parts.
The magazine named her reported boyfriend and co-star in the movie Breakup, Vince Vaughn, as her runner up, while rapper 50 Cent took third spot.
Pop icon Michael Jackson has arrived in Oman, amid reports the superstar intends to invest in a large tourism project in the Gulf Arab state, newspapers reported.
Jackson was seen on Tuesday at the VIP lounge at Muscat airport where "many passengers were surprised at being able to see Michael Jackson from such a close distance," said the al-Shabiba daily.
The paper said Jackson was on a private visit to Oman where unconfirmed reports said the star was planning to invest in a large tourism project.
Pope Benedict and Oscar winner Jon Voight attended a special screening on Thursday of a television mini-series in which Voight plays the late Pope John Paul.
Benedict watched the film attentively along with several thousand people in the Vatican's large audience hall and then delivered a brief address thanking the producers and cast.
"The affective and spiritual ties with John Paul, which became intense in the days of his agony and death, continues," the Pope said.
"It is a link that has not melted away because it is one that joins souls," said Benedict, who greeted and thanked the 66-year-old Voight personally.
Voight, who shot to fame 36 years ago as an aspiring gigolo in Midnight Cowboy, plays the late John Paul from the time of his election in 1978 until his death last April 2.
Comments will be moderated. Keep comments relevant to the article. Remarks containing abusive and obscene language, personal attacks of any kind or promotion will be removed and the user banned. Final decision will be at the discretion of the Taipei Times.