Formoz spreads its wings
Fans of live music are expected to turn out in large numbers this weekend when the annual Formoz Festival once again sets up its stage
With live music fans still reeling over the closure of the closure of rocker's pub Underworld and the cancellation of last week's Ho-Hai-Yan Festival, this weekend's Formoz Festival (野台開唱) at the Yuanshan Children's Recreational Center (台北市兒童育樂中心) looks set to be a sure-fire sellout.
Organized by TRA and with additional assistance this year coming from the Tourism Bureau, The Taiwan Independent Music Association and a handful of other government agencies including the National Youth Commission and the Ministry of Education, Formoz 2005 boasts the festival's biggest and most diverse line-up.
Tickets which went on sale two months ago have, according to organizers, sold exceptionally well. While loath to give actual attendance figures a TRA spokesperson earlier this week confirmed that 15,000 advance tickets have been sold and that an equal number of people are expected to purchase tickets at the gate during the three-day long festival.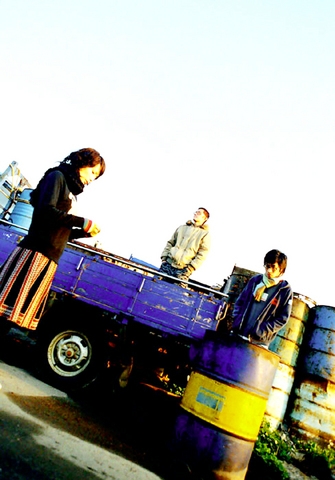 Tizzy Bac
While it's now too late to purchase advance tickets those wanting to attend can purchase weekend pass tickets for NT$1,500 or daily passes for NT$900. TRA will be closely monitoring tickets sales as well as on-site entry and exit points due to problems from gatecrashers in previous years.
"It's not as bad since we changed the venue, but we do still get quite a few people trying to get in without paying," said TRA's Freddy Lin (林旭佐). "Obviously gatecrashers spoil it for everybody else. This is not a charity event and if people don't pay then it screws us up financially. We have to pay the bands and rental cost of the park."
IDs will for the first time be checked at the gates to ensure that names correspond to those on the tickets before wrist bands are allocated and some form of identification must be carried at all times for the duration of the event.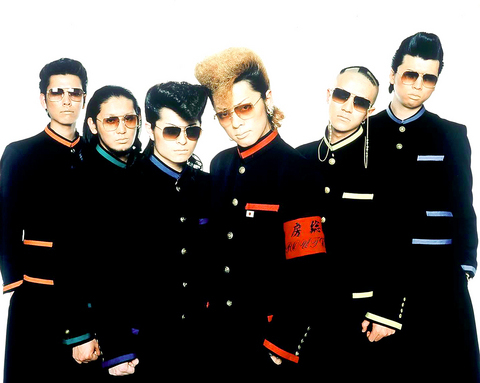 Kishidan
Festivalgoers who inadvertently lose their wristbands will not be guaranteed re-entry unless they can produce a ticket stub and ID with corresponding personal information. According to Lin, anybody hoping to gatecrash should be careful, as TRA has entrusted the task of monitoring and preventing gatecrashers to a local police precinct.
Once a strictly heavy rock affair, the Formoz Festival has over the past 11 years morphed into one of the nation's most musically wide-ranging weekend festivals.
Now, along with large doses of heavy rock and punk, Formoz features every conceivable genre of music from ambient to ska and from psychobilly to more mainstream oriented pop.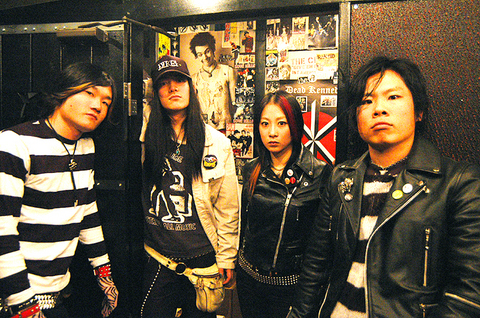 The Vickers
"I used to listen to a lot of heavy rock and was influenced by it enough to want pack Formoz line-ups with heavy metal bands 10 years ago," Lin said "I've changed my listening habits over the years. I think about how to be more original and creative when it comes to organizing the line-up. Now we have all kinds of music."
According to Lin, the event's gradual expansion over the past decade, from one-day campus gig to fully-fledged weekend long festival, has not only enabled Formoz to attract a greater number of festivalgoers, but it has also meant that more international acts are now applying to perform at the annual event.
While the Formoz budget is a mere NT$12 million, or exactly half of that of its greatest rival, the Ho-Hai-Yan Festival, TRA has managed to coordinate an event that surpasses it.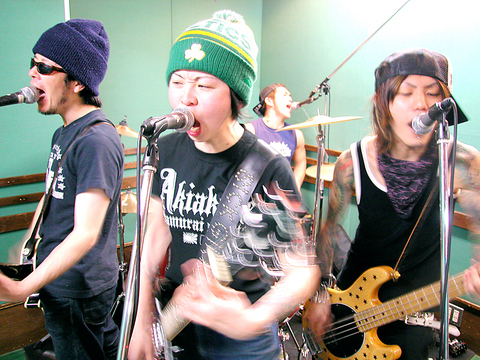 Last Target
"Formoz has become more international in recent years. Overseas bands that have played the festival have gone home and talked about it and word had spread," Lin said. "OK, 52 percent of the foreign bands that apply to play Formoz are from Japan, but we also received applications from bands based in South Korea, Hong Kong and Singapore. I think this makes Formoz pretty unique in many ways."
Along with this year's international headliners -- Moby and Lisa Loeb -- Formoz 2005 will also feature sets from 24 other overseas acts from five countries.
The international line-up from Japan includes punk acts The Vickers, Last Target, Kemuri, glam-rock combo Kishidan and indie pop act Roly Poly Rag Bear. Cantonese indie pop artist Seasons Lee is the most widely recognized of the four Hong Kong acts on offer this weekend, and South Korea's Mr Funky will be making a welcome return the Formoz Festival. The UK's indie rock combo Transition will perform this evening and the US' Liquid Gardens will take to the stage on Sunday.
Of course, the Formoz Festival is not only about international acts and TRA has included a potpourri of local bands. A total of 80 Taiwan-based acts will perform this year and while a majority of them already enjoy a sizable following on the local indie/alternative music scene, organizers have for the first time opted to include a good number of new acts.
In order to cope with the increase in the number of local bands TRA has added an extra stage. In addition to the traditional Wood, Fire, Wind and Mountain stages on which the festival's well-known acts will perform, Formoz 2005 will showcase a dozen new bands on the "Rock" stage.
Some of the top local acts worth checking out this weekend include politico-punksters LTK (濁水溪公社), psychobilly combo Chicken Rice (雞腿飯), jangle pop acts Won Fu (旺福), post-rock/modern folk trio Peppermint (薄荷葉) and masters of the Taiwan downbeat scene Tizzy Bac..
When and where to catch the Taipei Time's bands of note at Formoz Festival 2005
Tonight:

Wind Stage:

6:30pm - Kemuri / 9:30pm - Moby

Wood Stage:

7:30pm - The Deported / 8:30pm - Chicken Rice 雞腿飯

Fire Stage:

10:50pm - Black Hand Nakashi 黑手那卡西-工人樂隊

Mountain Stage:

6:30pm - Won Fu 旺福 / 7:30pm - Tizzy Bac
Tomorrow, Saturday, July 30:
Wind Stage:
5:30pm - Back Quarter 四分衛
7:20pm -Kishidan
9:20pm Chthonic 閃靈樂團
Mountain Stage:
5:30pm - Bad Daughter 壞女兒
Sunday, July 31
Wind Stage:
11pm - LTK 濁水溪公社
Wood Stage:
9:20pm - The Vickers
10:10pm - Last Target
Mountain Stage:
6:30pm - Peppermint 薄荷葉
9pm - Lisa Loeb
What: The Formoz Festival (野台開唱)

Where: The festival will take place at the Taipei Municipal Children's Recreational Center (台北市兒童育樂中心), which is located in Yuanshan Park (圓山公園) at 66, Zhongshan N Rd, Sec 3, Taipei (台北市中山北路3段66號).

When: Tonight, Friday, July 29 through Sunday, July 31. The bands begin at 5:30pm and finish at roughly 11:30pm
Comments will be moderated. Keep comments relevant to the article. Remarks containing abusive and obscene language, personal attacks of any kind or promotion will be removed and the user banned. Final decision will be at the discretion of the Taipei Times.