Current screenings offer something for everyone
Film options abound with a South Korean comedy and the Chinese Film Critics Association annual top-10 best foreign and local films selection
South Korean TV soaps have been so popular in Taiwan that more and more TV-idol-starring movies are being introduced to the local market. One of these movies is the upcoming Mokpo, Gangster's Paradise, starring Cha In-pyo, the best-known South Korean idol in Taiwan. \nCha has been known as a romantic gentleman on screen, where he won him the nickname "lady-killer" in Taiwan. But in the gangster comedy Mokpo, he plays the bad guy, the leader of thugs, and shows off his muscles in boxing scenes. \nAnother actor, Jo Jae-hyeon, is also a familiar face for Taiwan's audiences. He is South Korean art-house talent Kim Ki-duk's favorite actor, and has starred in Kim's Crocodile, The Isle, Address Un-known and Bad Guy. Jo has taken a wide range of roles from innocent, timid young men to villains. In Mokpo, he is a good guy but runs into a string of bad luck. \nHis character, Lee Su-cheol, is a down-on-his-luck detective in Seoul who always makes a mess of the cases he pursues. His colleagues hate him and his superiors despise him. \nWhen investigating a drug-dealing case, he finds that a gang from the city of Mokpo, known as gangster's paradise, is working behind the scenes. To find out more about the case, an undercover cop is needed to go to Mokpo to work with the gang leader Baek Seong-gi (Cha In-po). Since no one likes Lee, he is volunteered to go to the danger zone. \nLee suffers through a series of typical, comically violent situations. He is first sent to the boxing ring for a severe beating, and then he's sent to close a business deal with a dominatrix. Lee survives these tests and finally wins the trust of gang boss Baek Seong-gi, who, Lee later finds out, has an obsession with watching soap operas. \nMokpo is a typical South Korean comedy dense with violence, exaggerated performances and slapstick jokes. Both actors have given decent performances to show the borderline between good guy and bad guy, and also to show a friendship between the undercover cop and the gang leader. Very predictably, the undercover cop faces a moral dilemma between betraying his new friend and doing his job to bring the bad guy to justice. \nThe acting is a little overdone, and without the lure of two good actors, the movie is just another fast-paced, energetic comedy with a cliche story. \nIf South Korean comedy does not provide enough entertainment, there are 20 films available this week in a showcase called "2004 Best Local and Foreign Films" (十大國片外片影展). \nThe Chinese Film Critics Association (中國影評人協會) annually selects the 10 best foreign films and the 10 best Chinese-language films. The 20 selected films are all in a second-round screening at Changchun Cinema (長春戲院) from Jan. 24 to Feb. 8. The tickets to the 20 top movies cost only NT$100 each. \nThe Bollywood film Devdas was also selected for the top-10 list. The Association said the film was chosen for the glamorous art direction, unique and spectacular music and dance sequences and for upholding above-average technical values. All these qualities gave vigor to an old-fashioned love story. \nMichael Moore's Fahrenheit 911 was in the list for its stark, personal style of narrative, for breaking the convention of aloof and imperialist documentary-making and for bringing out a special cinematic charm. \nTroy, Under the Tuscan Sun and Tim Burton's Big Fish are the three Hollywood films on the top-10 list. \nThe Japanese film Twilight Samurai features a serene samurai spirit and tells of a swordsman who is faithful to the old virtues of serving his masters and being a good father, but who has also had to forsake his beloved woman. \nSouth Korean film Spring, Summer, Fall, Winter ... and Spring is another film of Asian philosophy. It uses the four seasons to tell four stories about human nature and desires from a Buddhist perspective. \nAs for the 10 best Chinese-language films, the selection is in-tune with best-selling movies in 2004. There are the Golden Horse nominees such as 2046, Breaking News (大事件), Dumplings from Three-Experiences (三更之餃子) and New Police Story (新警察故事). There are also blockbuster hits such as Kung Fu Hustle (功夫) and House of Flying Daggers (十面埋伏). \nDon't forget to see Blind Shaft (盲井) if you missed it last year. The film, set in the bleak and grim coal mines of northern China, tells about two robbers' schemes to extort compensation money by murdering innocent miners. The sharp and realistic drama was a sweeping winner last year in China but got poor box-office returns in Taipei. \nFilm Notes: 2004 Best \nLocal and Foreign Films \n \nTime: Jan. 24 to Feb. 8. \nScreening theater: Changchun Cinema, 172 Changchun Rd, Taipei \n(台北市長春路127號). \nProgram schedules available at Changchun Cinema. \nTickets: NT$100 each, available at CKS ticketing outlets, www.artsticket.com.tw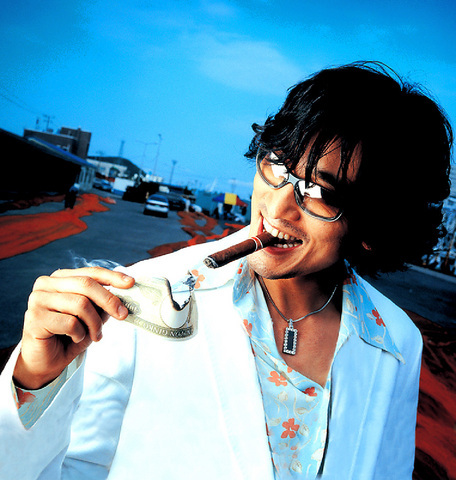 South Korean lady-killer Cha In-pyo changed his image to play a thug leader in Mokpo, Gangster's Paradise.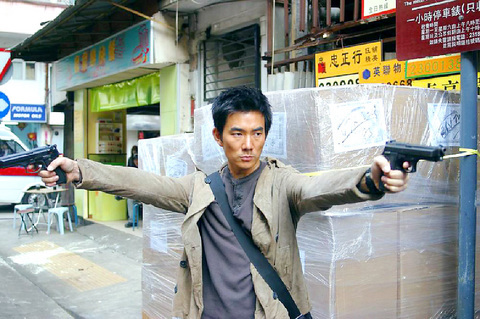 Richie Ren plays a mob leader in Breaking News.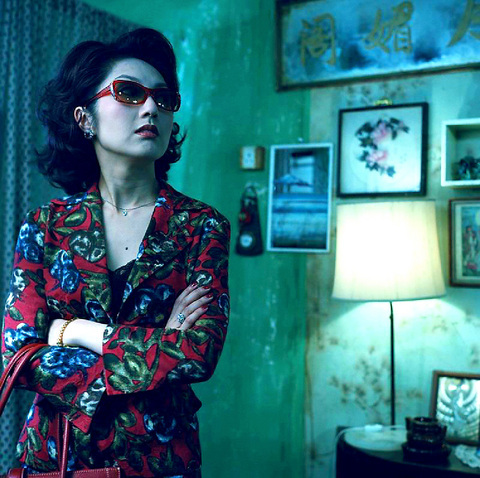 In Dumplings of Three -- Experiences, Miriam Yeung is a rich and bored housewife seeking an instant answer to rejuvenation.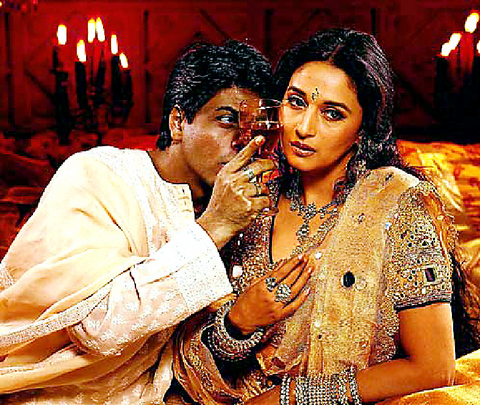 Devdas' high production values transformed an old-fashioned love story into a must-see movie.
Comments will be moderated. Keep comments relevant to the article. Remarks containing abusive and obscene language, personal attacks of any kind or promotion will be removed and the user banned. Final decision will be at the discretion of the Taipei Times.