Spring Scream hollers for art
Calling all artists! Organizers of Spring Scream, the annual Kenting music festival to be held April 1 through April 5, is holding a contest to decide this year's poster design. Winners -- yes, there will be more than one -- will split NT$100,000 in prize money. \nAnnounced earlier this week were the winners of a contest for best logo, which, if you decide to try your hand at designing a poster, will be a necessary part of your creation. \nA girl in the US with the handle "Joanne" won NT$5,000 for her ink drawing of the guitar-pickin' chicken pictured below. There were also three additional winners of a second logo that incorporates a double-S. Those winners will each receive NT$3,333 of the NT$10,000 award. All the designs can be seen at http://www.springscream.com/logofinal.htm. \n"We're looking for maybe 10 posters in all, said Spring Scream's co-founder and organizer, Wade Davis. "Each of the winners will split the prize money." Davis said that all the posters will be put on display in a gallery erected at the Liufu Ranch (六福山莊). \nAs to rumors that this year's event might move from Kenting to escape the tumult of techno parties that have become part and parcel of the Spring Scream weekend, Davis said there was never any plan to pull up stakes. \n"Totally unfounded," he said. "We were hearing that rumor during last year's Spring Scream. The best we can guess is that maybe one of the rave parties was thinking about moving and it became that Spring Scream might be moving." \nApart from designing the look of this year's event, you can be a part of what it sounds like, too. Band registration starts Feb. 1 and all information about where to send your demo will be available on the Web site. \n"We're probably looking to register 200 bands this year. Last year we had about 300 bands. The last few years we've had about that many -- but that was pushing it," Davis said, adding that, as with past years, Liufu Ranch will be divided into three or four stages. \n"We haven't decided exactly how many bands we're going to invite this year. There's still a lot to do," Davis said.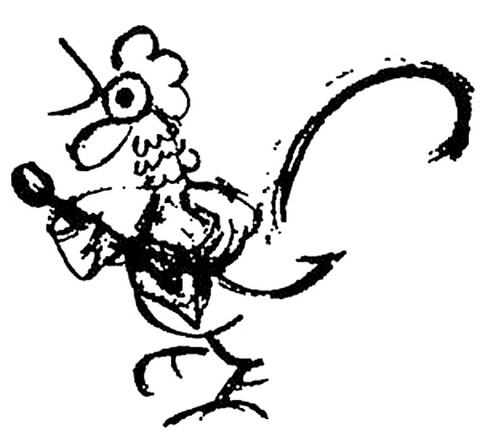 This year's Spring Scream logo is a guitar-pickin' chicken.
PHOTO COURTESY OF SPRING SCREAM
Comments will be moderated. Keep comments relevant to the article. Remarks containing abusive and obscene language, personal attacks of any kind or promotion will be removed and the user banned. Final decision will be at the discretion of the Taipei Times.