Classical DVD and CD reviews
Dmitri Shostakovich wasn't a loyal servant of Soviet orthodoxy, as was once thought, but a supremely gifted musician who had the misfortune to be born in the USSR. His Lady Macbeth of Mtensk is a major operatic masterpiece from the 1930s, yet productions of it have been rare, and this is its first appearance on DVD. Quite simply, it's a triumph. \nThe opera has little to do with Shakespeare's Macbeth -- instead, it takes Lady Macbeth as the prototype of any female murderer. But this tale of a wronged woman who tries to fight her way to independence and happiness, killing three times in the process, actually presents her sympathetically, and as a symbol of Russia's sufferings. It proved too much for Stalin, though, who had its hugely successful run closed down the morning after he attended a performance. \nThe story was originally set in 19th century Russia. This production moves the action to the era of the music's composition, and as a result we see Soviet factory workers and a perhaps inappropriately raggle-taggle police force, all in 1930s dress. The style veers from stark tragedy to broad comedy and back again over its three hours' length (it comes on two DVDs). Some critics have seen the work as coarse-grained, but this is wrong. Early on Katerina (the "Lady Macbeth") has a soulful aria about how lonely she is without a lover, and later there's a lament by the Old Convict about the vast Russian steppes and their implacable winter. Both are somber, heart-wrenching and musically superb. \nBrutality and farce, however, do feature some of the time. Katerina takes part in animalistic sex with Sergei, the handsome new worker at her feeble husband's factory, and after being discovered in her bedroom Sergei is subjected to a savage flogging. The comic police contingent merely want more and bigger bribes, and in the grim detention camp where Katerina and Sergei end up, everyone is out for themselves. Sergei betrays Katerina just for a pair of warm leggings for his new-found partner. \nNadine Secunde (who sang Isolde in Taipei's Tristan and Isolde in 2003) couldn't be bettered as Katerina. She combines immense vocal strength with remarkable acting ability as the sensuous, bored wife. Christopher Ventris, too, is perfect as Sergei -- sexy, opportunistic and callous. Anatoli Kotcherga makes an unforgettable Boris (Katerina's brutal father-in-law) and Yevgeny Nesterenko a marvelous Old Convict. \nMany scenes are exceptionally memorable -- the virtual rape of Katerina, the scene following her killing of Boris with rat poison, the wedding party broken up by the police, and the ending in the bleak prison camp. Some changes proved inevitable - Katerina is supposed to push Segei's prison girlfriend, Sonyetka, into the icy river at the opera's close but instead she smothers her with a plastic bag. It doesn't matter -- the overall effect is extremely powerful as well as musically subtle, inventive, often grand and all in all endlessly absorbing. \nAlexander Anissimov conducts Barcelona's Symphony Orchestra of the Gran Teatre del Liceu with vigor and precision, and they respond in kind. There isn't a dull moment in this long opera -- it's a neglected masterpiece that's finally getting its due. This video recording, of a live performance in 2002, is both timely and very highly recommended. \nAnother two-DVD opera set from EMI is very different. Tannhauser is an opera that's often revived on account of the subsequent achievements of its composer, but is less than satisfactory nonetheless. This new version, of a performance in Zurich in 2003, unfortunately fails to set the imagination on fire and doesn't even manage to capitalize on what the genuine strengths the opera has. \nVocally it's fine. Peter Seiffert is outstanding in the title role, Isabelle Kabatu a potent Venus and Solveig Kringelborn a pure and ringing Elisabeth. The singers, however, are badly let down by the production. There is no lascivious Venusberg at the beginning, and stark platforms have to do the job of sets. The costumes -- vaguely early 20th century -- neither add atmosphere nor do anything to clarify the opera's complex symbolism of body and spirit. Glimpses backstage do little to help. Few hearts or minds, in other words, will be won over by this production. \nThere has been less music written for the flute than might be imagined. It's not so long ago that composers tended to consider it an instrument unworthy of serious attention for concertos or chamber compositions. As a result ambitious flautists often have arrangements made of works originally written for other instruments, and so it proves on a new CD by Emmanuel Pahud (accompanied on the piano by Eric le Sage). Of the three works they play, only one -- by Charles-Marie Widor -- was originally written for the instrument. The others, sonatas by Richard Strauss and Cesar Franck, were first composed for violin and piano. The results are highly enjoyable, nonetheless. The Strauss in particular is genuinely happiness-inducing music. \nNigel Kennedy is still plugging away at his ill-advised project of recording all Antonio Vivaldi's violin works, many for the first time, with members of the Berlin Philharmonic. You can't help thinking it's a thankless task. There's a huge amount of material, much of it trivial -- it's no accident little of it has been recorded before. There's no denying, however, that Kennedy's performances are very fine and the recording sumptuous. Even so, save your money and put it towards the magnificent Lady Macbeth of Mtensk DVDs instead.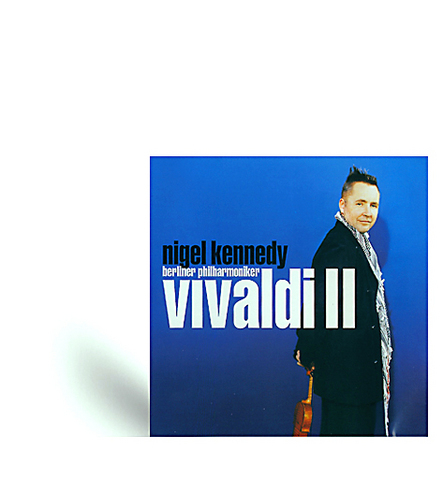 INigel Kennedy: VIVALDI II violin, Berlin, Philharmonic, EMI Classics 5 57859 2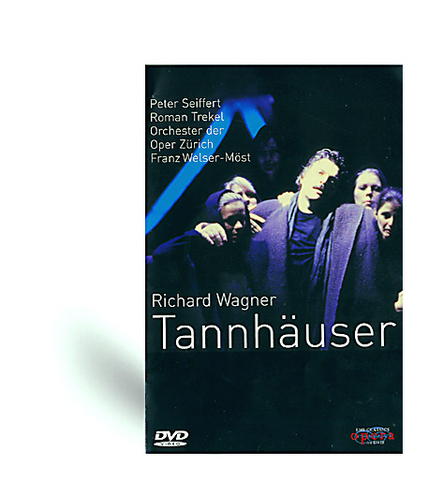 WAGNER: TANHAUSSER Seiffert, Trekel, Welser-MostZurich Opera OrchestraDVD EMI Classics 5 99733
FRANCK, WIDOR, STRAUSS Emmanuel Pahud, fluteEric le Sage, pianoEMI Classics 5 57813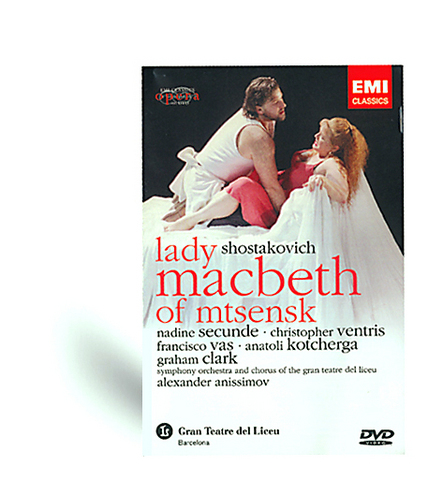 SHOSTAKOVICH: LADY MACBETH OF MTENSK Secunde, Ventris, Vas, Kotcherga, Clark, AnissimovTeatre del Liceu, BarcelonaDVD EMI 5 99730
Comments will be moderated. Keep comments relevant to the article. Remarks containing abusive and obscene language, personal attacks of any kind or promotion will be removed and the user banned. Final decision will be at the discretion of the Taipei Times.