Eco-technology paves the way without concrete
The Taiwan New Landscapes Movement is pioneering standards for public-works projects
Over the past two years a radical new scheme of architecture and engineering known as the Taiwan New Landscapes Movement (台灣地貌改造運動) has forced local designers and builders to rethink the ways they view public works projects. \nAs part of the Challenge 2008 National Development Plan, the movement is an amalgamation of environmentally sound construction concepts that require architects and engineers to work alongside nature, as opposed to more traditional methods of construction that involve altering nature. The crux of the movement is based around trust in eco-technology and sustainability, rather than in cement and concrete. \n"It's reshaping the way in which government employees think. In the past we looked at development and construction from the viewpoint of the amount of concrete used in each project," said Lin Sheng-fong (林盛豐) Minister without Portfolio, Executive Yuan. "There was initially some resistance to what we were trying to achieve, but most local governments now understand the validity of the process." \nPoliticians, ecologists and architects hope that the Taiwan New Landscapes Movement will beautify Taiwan's public buildings and spaces and repair many problems caused by decades of environmental neglect and abuse stemming from rapid economic and industrial growth. \n"Economically we have to depend on the high-tech industries for our continued development, but it is very important for our future that we realize the need to explore ecologically sound ways in which to go about this," said Hsieh Hwey-lian (謝蕙蓮), of Academia Sinica's Institute of Zoology (中央研究院動物研究所). "We need to begin using our resources wisely and influence the need for sustainability." \nUnrestrained land use, negligent land management, slap-dash public works programs, lack of respect for natural resources and a disregard for architectural aesthetics have all resulted in environmental and ecological damage that, if not checked, will have far-reaching effects on Taiwan's future. \n"For the past 30 years the idea was to make money," said Gene King (金光裕), architect and Managing Editor of Dialogue (建築雜誌). "Taiwan was a fast food nation in the sense that people wanted it all now. They didn't want to wait and didn't care about aesthetics." \nThe greatest casualty of this quarter century's economic growth has been the land and, according to Lin, it took the devastating 921 earthquake to make people realize just how much damage fast-lane industrialization and urbanization had caused. \n"After the 921 earthquake [Taiwan] was forced for the first time to think about long-term goals rather than concentrating its efforts on cheaper infrastructure projects, construction for construction sake and quick results," said Lin. \nAs a result of the earthquake, ecologists and scholars pressured the government to focus on a more environmentally friendly outlook instead of only economic and industrial development. \n"Nobody noticed the issues or understood the risks to the environment resulting from the earthquake until scholars started to speak out," Hsieh said. "We realized very quickly the need for environmentally friendly solutions to our problems." \nFollowing the induction of the Challenge 2008 National Development Plan in 2002, regional governments began to rethink public works and construction policies. The first county to initiate a policy of the eco-friendly construction methods fostered and promoted by the Taiwan New Landscapes Movement was Ilan County. \nUnder the guidance of the then-mayor of Ilan, Yu Shyi-kun the county initiated the nation's first policy of long-term public space planning aimed at making public spaces both more attractive for visitors and more eco-friendly. \nRiverbanks were transformed into lush green parks not by the altering the river's course nor by the constructing concrete dykes, but by more eco-friendly methods that mimicked the river's flow. Engineers constructed public walkways and reinforced riverbanks with rocks rather than concrete. The county has since established new environment friendly campuses, riverside parks and groundbreaking community housing projects. \nRegular visitors to Ilan such as popular musician Matthew Lien, who has worked closely with Ilan County Government and Cultural Bureau for many years, feel that Yu's eco-friendly construction projects have enabled Ilan County to become a role model for the rest of Taiwan. As a result of its policy, the county has attracted and successfully hosted a series of international events including the Ilan Green Expo and the annual Folklore and Folk Game Festival. \n"Ilan County's green policies are more apparent than any of Taiwan's counties," Lien said. "Clearly it has helped Ilan both in terms of quality of life and tourism. \nA critical part of the movement's doctrine emphasizes the need to involve communities in planning construction projects that will directly affect them. \n"There should be emphasis on good architecture that is ecologically sound and promotes sustainability," Lin said. "Grassroots participation is needed because the local communities need to be in a position to control the execution of public works for both local and tourism needs." \nThe main areas covered by movement-related projects are divided into eight categories: domestic travel routes, national gateway projects, new campus movement, new homeland building, new urban and rural landscapes, new river movement, eco-technology and new cultural facilities. \nAll of these are, according to King, critical areas in which the greening of construction can pave the way for sustainability. \n"These areas are all important in providing us with both a new way of looking at things and improving our living environment," King said. "Everybody is affected by public buildings and because of which they should be constructed with the end user and the immediate environment in mind." \nTo date, 80 of the 150 public construction projects that have been initiated under the auspicious of the Taiwan New Landscapes Movement have been completed. By the year 2008 it is hoped that nearly all of Taiwan's public-works projects will have implemented the movement's core factors of sustainability, environmental awareness and cultural history. \nAlong with the Ilan River Park, other completed New Landscape Movement projects include the establishment of an eco-village at Puli in Nantou, the creation of ecological community landscapes at Jinshan, Gongliao and Baishawan and the reconstruction of the waterfront at Bali in Taipei County. \nThe most successful projects to date is, according to Lin, that which falls into the category of new campus movement. Predominantly located in Nantou and Taichung counties, many new campuses of this bracket developed from the need to reconstruct large numbers of primary schools destroyed by the 1999 earthquake. \nSchools built under the New Taiwan Landscapes Movement are not bunker-looking structures, but incorporate large areas of flora and modern angular buildings made of wood and other sustainable materials. And, more importantly, these schools are no longer solely seats of learning. \n"These buildings now have other functions. Schools can be used by local communities and in some cases have become centers for the community," Lin said. "They offer different perspectives compared with previous buildings where, thanks to the improvements made to school grounds, such things as sustainable development and recycling can be taught." \nIt is hoped that by 2008 many of the unsightly concrete scars of industrialization will have been erased, if architects and engineers continue to follow the New Taiwan Landscapes Movement's lead. \n"If we take this opportunity to build successful working models of how eco-technology can enable us to work with nature instead of against it, then I think that it will ensure that our environment doesn't suffer like it has over the past three decades," Hsieh said.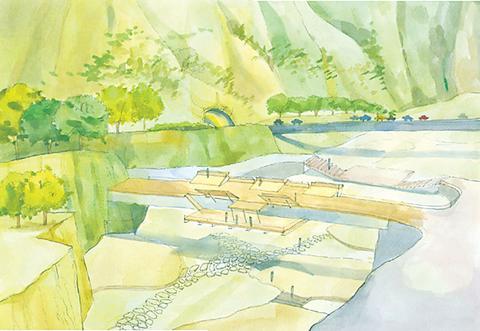 The Taiwan New Landscapes Movement has tasked itself with making Taiwan a more beautiful country in respect to its architecture and public works.
PHOTO: COURTESY OF CHALLENGE 2008 NATIONAL DEVELOPMENT PLAN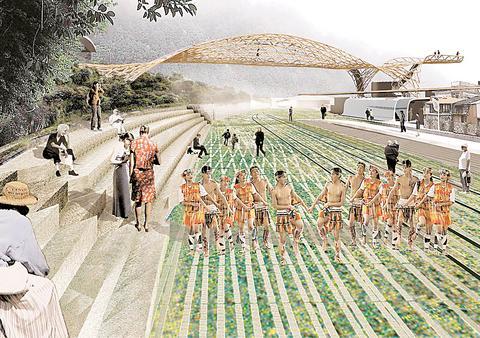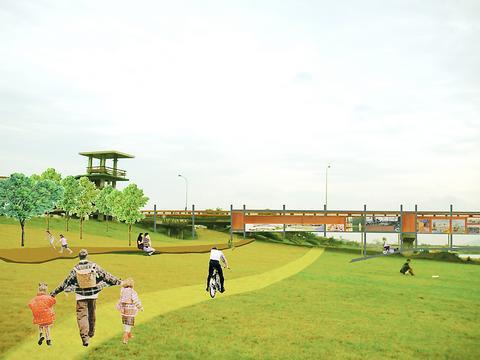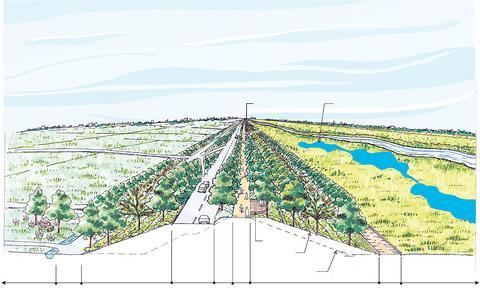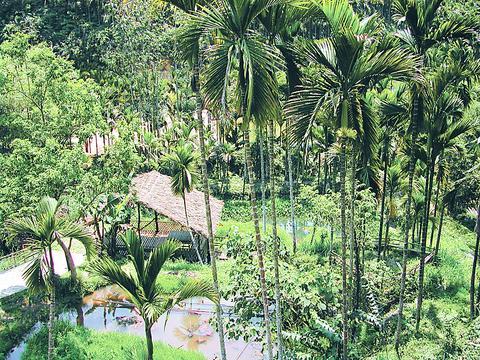 Comments will be moderated. Keep comments relevant to the article. Remarks containing abusive and obscene language, personal attacks of any kind or promotion will be removed and the user banned. Final decision will be at the discretion of the Taipei Times.