Shaking the foundations of theater with poetry
Shakespeare's Wild Sisters Group (莎的劇團) is at it again. One of Taiwan' s oldest and more venerable alternative theater troupes brings to the stage an homage to French poet Jacques Prevert for a bit of comedic relief.
It's a relief because this is the group that in July of this year charged audiences NT$400 for a show with no performers. Where is Home? had the audience wondering "where are the actors?" -- the entire show was performed as a radio play with a few lights and a soundtrack by violinist Tan Zheng (譚正) and post-rock outfit 78bpm.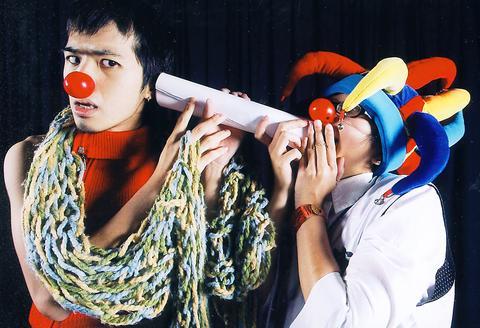 Shakespeare's Wild Sisters Group.
PHOTO COURTESY OF ARTISTS
Director and playwright, Wang Chia-ming (王嘉明), said that he thought the visual element of theater received too much of an emphasis, and so crafted something that challenged audiences to listen to the story.
And people wonder why the theater receives such little support in Taiwan.
With their latest effort, Poems of Unusual Places (異境詩篇), Shakespeare's Wild Sister return to its bawdy comedic roots with vignettes based on the writings of Jacques Prevert. Like Alfred Jarry before him, Prevert was a pataphysicist, that school of thought that accepts every event in the universe as an extraordinary event.
Poems of Unusual Places plays tonight through Sunday afternoon at the Red Building Theatre (紅樓劇場), located at 10 Chengdu Rd. in Hsimenting (北市成 都路10號). Tonight and tomorrow night's performance start at 7:30 and matinee performances are tomorrow and Sunday at 2:30pm. Tickets are NT$400 and available at the door or by calling (02) 3393 9888.
Comments will be moderated. Keep comments relevant to the article. Remarks containing abusive and obscene language, personal attacks of any kind or promotion will be removed and the user banned. Final decision will be at the discretion of the Taipei Times.