Fashion as a fairy-tale respite
Designer Nadia Lin takes her cues from the fantastical to lighten up life
Revealing a range of clothes she dubbed "Charming Youth," Nadia Lin's (林臣英) Autumn/Winter collection had an "elegant, folk style" that had echoes of Burberry and a localized Dolce and Gabbana. \nThere were muted purples, sunflower yellows and various browns for the smoothly constructed overcoats that went to the knee or half way up the leg, getting steady approval from the attentive gaze of the catwalk crowd at the Shinkong Mitsukoshi department store two weeks ago. \nSilk dresses in earth-brown colors shimmered down the runway and the layered look warmed proceedings up a bit, always needed in a good winter collection. Light and tartan-patterned skirts had a classic, timeless aura and some of the more traditional Chinese patterns on tops worn over half-length trousers stood out. \nFashion consultant and businesswoman Ginny Chang (張靖宜) said Lin played with the look rather than the material when she designed clothes. "The fabric is completely wonderful but it' s the look that's important. It has an elegant, folk style that is very charming, of course." \nFashion shots for the show were distributed and showed fake snow/feathers falling in a cold climate (the studio) with back lighting to make it look as if the models were wearing halos. In a sentence, it was: Tinkerbell from Peter Pan goes shopping on Zhongxiao East Road. \nVaguely suggestive of fairy tales, the look is intended to provide a distraction from dour reality, Lin said, referring to typhoons and other disasters. "I think now is the time for some real hype and enthusiasm to lift our spirits," she said. \n"The clothes were made to be elegant and cool. I believe a certain style can change one's feelings. For instance, among my friends, if one of them wears some of my clothes, they tell me they have a feeling of confidence. This is a real feeling. Of course you can change things in a good way," she said. \nLin does not just say this, she means it. She gives a substantial amount of her personal earnings toward the Buddhist Compassionate Relief Tzu Chi Foundation (慈濟功德會) and is actively involved in it. \nAs for business, Lin has many admirers and a steady clientele built up over the years. She said her style was local but with an international outlook, incorporating ideas from around the globe, in particular Asia, China and the West. "We take the concepts and change it for ourselves."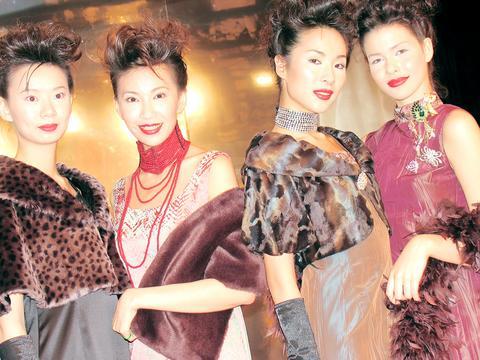 PHOTO: JULES QUARTLY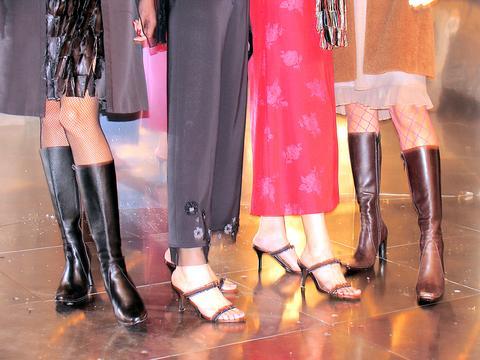 PHOTO: JULES QUARTLY
Folk styles and muted purples, shades of tan for overcoats and brown silk for dresses are shown off on Nadia Lin's catwalk.
PHOTO: JULES QUARTLY
Comments will be moderated. Keep comments relevant to the article. Remarks containing abusive and obscene language, personal attacks of any kind or promotion will be removed and the user banned. Final decision will be at the discretion of the Taipei Times.